For expert repairs at a fair price, choose RAC Auto Services. We will give you an upfront quote with no hidden extras and if you're an RAC member you'll also get one free 30 minute fault diagnosis each year.
Types of repairs include:
Brake systems
Clutch and automatic transmission
Suspension and shock absorbers
Auto electrics
Exhaust systems
Cooling systems
Air-conditioning
*RAC 10% member discount
applies to all labour costs performed by the RAC
Automotive Repairer of the year
RAC Auto Services is the 2019 Motor Trade Association Repairer of the year, this award of excellence is a testament to:
The quality and trust in our work and advice
Our industry-leading and tailored technical training
Our innovative and dedicated member focused approach
Our commitment to health and safety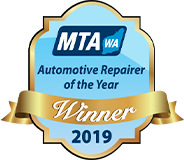 What our members say
Non biased, fairly priced and a really good, easy and hassle free experience.
The staff I spoke with really impressed me in the way RAC service did the repair. I knew exactly what was being done for the repair and the cost, extremely impressed and that's what I passed on to family and friends.
Contact with all staff both on telephone and in person was efficient and courteous. Service done on time and on budget. Bus for transport provided and car washed. Could not ask for better service.
As soon as I walked in the door the team was very helpful (and patient of a mum with 2 young children in tow). They went over and above to help with basic things such as replacing the battery in my keys because I hadn't managed to do it yet to looking into all service items and advising me of what I should be aware of for the next service. The only surprise with the price is how low it was.