RAC is the Principal Partner of Town Team Movement to help create more vibrant and connected communities.
Founded in Western Australia, Town Team Movement is a non-profit organisation that empowers communities to create better places to live, work and connect.
There are over 70 Town Teams in Western Australia made up of local people and business owners who work together to enhance the places they live by revitalising community spaces and hosting local events.
If you've ever thought about making a change in your area, start or join your local Town Team.
Our Connecting Communities fund
Each year we provide up to $80,000 in funding to individual Town Teams to help deliver their projects.
Applications closed on Thursday 1st July 2021 and our next round will open in May 2022.
We look to support Town Team projects that:
Enhance public spaces making them more vibrant and engaging for people to connect
e.g. murals, parklets, play space, light treatments, street beautification
Engage the local community, support or showcase local business and activate shared or underutilised space
e.g. community engagement activities, workshops, markets, street festivals, local volunteering opportunities
See the list of successful projects below.
For more information contact us at sponsorship@rac.com.au.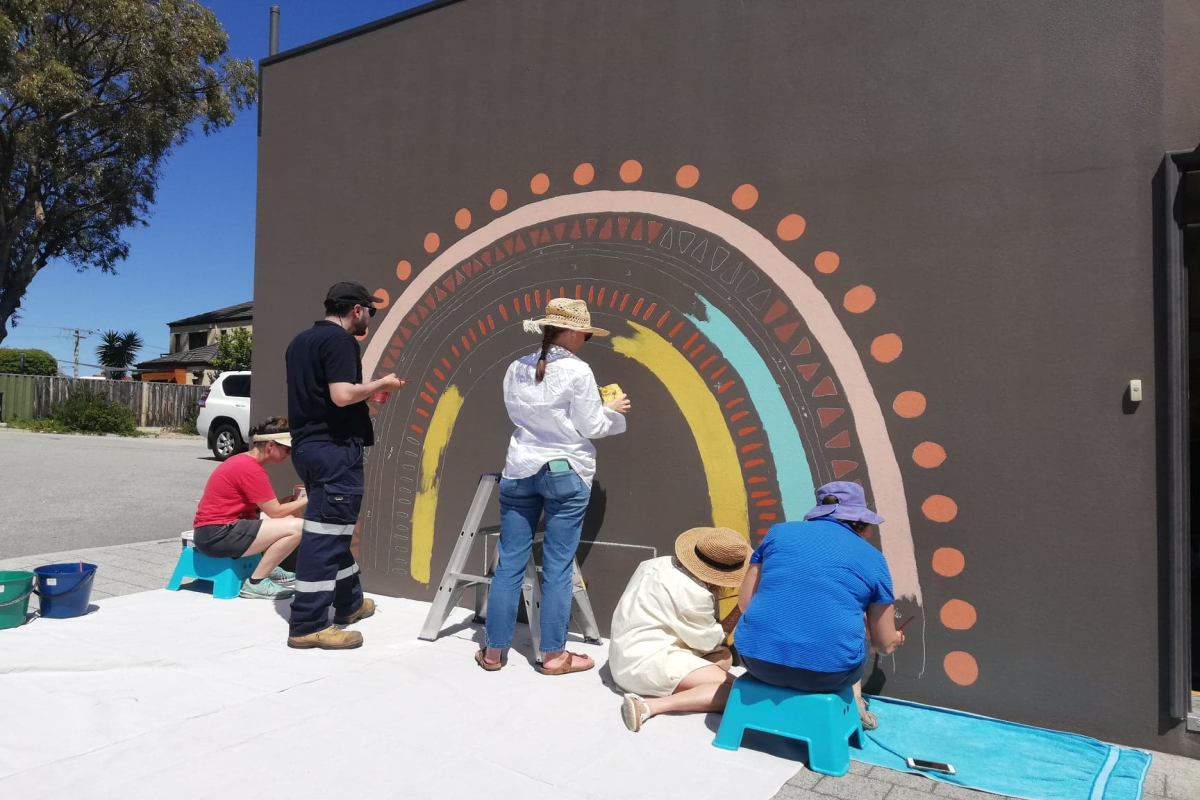 Community Mural by The Bend in the Road Town Team.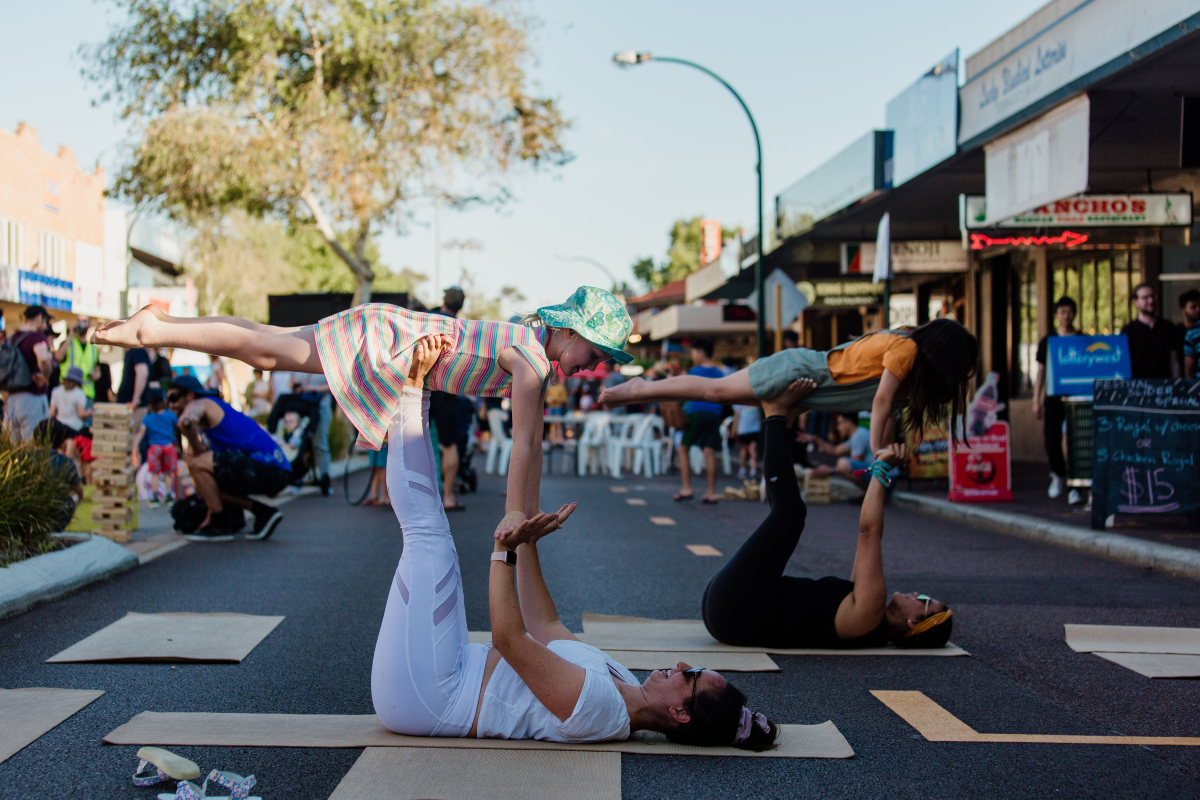 Car Free Day by Vic Park Collective Town Team.
Cast your vote
Help us decide the community projects RAC supports by casting your vote for your favourite eligible project.
Register your details below to join our member vote database and we'll be in touch when the next vote is open.
Past projects as voted by our members
Town Team Funded projects - 2021 Round

Horrocks Town Team

Old Railway Line Heritage Project, which will transform this space to highlight local history, connecting people with the Old Railway track that dissected and defined the Northam town centre until 1966.

Ignite Wicky (Wickepin)

Wickepin Harvest Festival. The inaugural festival will celebrate all things uniquely Wickepin. A fun, family friendly day out showcasing and connecting rural community with music, food, entertainment, competitions, and games.

York Town Team

This project will transform two currently unusable areas on York's Avon Terrace. The installation of parklets that will provide seating, shade, flower boxes and art, making the parklets comfortable and attractive areas for people to gather and sit, rest, talk and enjoy.

Dowerin This Together

The façade of the Tin Dog General Store will be transformed into beautiful landmark where a series of community engagement activities will be held.

Spencer Park Town Team (Albany)

The extension of a community garden and gathering space for locals to enjoy where two annual events will be held that mark the beginning and end of Harvest season.

Narembeen Town Team

Main Street Festival will be a new festival that engages the local community and see the beautification and activation of the main street of Narembeen.

Portside Town Team (Port Hedland)

An exciting festival showcasing the best of Port Hedland with the first ever street festival that includes a community mural, guerrilla gardening, live performances and amazing food to help build a connected, inclusive and engaged community.

Discover Dianella

A run-down park fondly known as Dig Dig Park will be transformed into an inviting play space that will attract young families to relax and connect. The project features a community artwork, toy garage and little street library.

Mount Hawthorn Hub

A new local pop-up market activating quiet spaces within Mt Hawthorn by providing home businesses and entrepreneurs a platform to showcase their local products and services.

Scarborough Beach Association

Scarborough has a rich and evolving history over more than 100 years. The pilot will test augmented reality technology to develop a Scarborough Heritage Trail to share the stories of significant places around the community.

Baysie Rollers (Bayswater)

A new welcoming, vibrant and exciting space, designed to bring the community into the town centre to connect, socialise and support local businesses.

Creative Maylands

Bringing local businesses, community groups and residents together to give the much-loved Roxy Lane a makeover, with public art, nooks, and greening transforming it into a Maylands community hub.

Flower District (West Leederville)

The Northwood Community Festival - incorporating stalls, children's activities, workshops, and offerings from local businesses. A highlight will be the interactive installation of the legacy mural by a local indigenous artist, which will feature significant and historical plant species from the area.

Leederville Connect

Melrose Street Play Street and Blank Walls join forces to transform a gloomy freeway noise wall, the dreary backdrop to our beloved play street cul-de-sac, into vibrant street art on a major scale.

Inglewood on Beaufort

Delivery of a permanent arts hub with a studio, workshop, exhibition and retail spaces where local creatives practice, share and exhibit their talents, and the community gathers, learns and celebrates.

Town Team Funded projects - 2020 Round

Dunsborough Districts Association

Telstra Block Park Revitalisation - land surrounding an old Telstra building in Dunsborough will be converted into a welcoming parkland where locals and visitors can meet, socialise and relax.

Building Busselton

Busselton Street Art Project - locals will be invited to help transform Opal Lane, situated in the heart of Busselton. A series of murals will be painted by local artists and an unused parking lot will be brought to life.

Portside Town Team

Activate Portside - a dynamic series of free community events and workshops which utilise public spaces and local businesses to provide the people of Port Headland with more opportunities to connect with their community.

Subiaction

Subiaco Street Side Gallery - local artists will beautify planter boxes and bollards along Rokeby Road to help bring the street to life and celebrate Subiaco's culture and heritage.

Wellard Village People

The Wandering Orchard - an underutilised community parklet featuring tables, seating and fruit trees will be relocated from the Wellard Train Station to Wellard Square to encourage more activity and increase traffic for local businesses.

The Bend in the Road

Community Mural and Play Space - the Hilltop Centre in Doubleview will be revitalised and feature new bench seating, a play space for families, as well as a mural designed by a local artist and installed by the community.

Midland Junction Collective

Really, Really Free Markets - two community 'sharing' markets held at the Midland Town Hall where residents bring what they can and take what they need, all for free.

Vic Park Collective

Library of Things - a digital and physical inventory of household tools, toys, equipment and appliances that are volunteered by locals to loan the residents of Victoria Park.

Brentwood Village

Community Parklet - a place making activity to install new park benches and landscaping to revitalise and underutilised public space in Brentwood.

Champion Lakes Residents Association

Outdoor Environmental Education - a community garden and environmental education program about the flora and fauna at Champion Lakes.

Leighton CAN

The Long Table for Sustainability - a ticketed sunset dinner that will bring the Leighton Beach community together to promote their sustainability progress and the longer-term goals and alignment with the City of Fremantle's One Planet Living Strategy.