RAC is the Principal Partner of Town Team Movement to help create more vibrant and connected communities.
Founded in Western Australia, Town Team Movement is a not-for-profit that empowers communities to create better places to live, work and connect.
There are over 40 Town Teams in Western Australia made up of local people and business owners who work together to enhance the places they live by revitalising community spaces and hosting local events.
If you've ever thought about making a change in your area, start or join your local Town Team.
Our Connecting Communities fund
This year we're providing up to $80,000 in funding to individual Town Teams to help deliver their projects.
Applications open on Thursday 27 May and close at 4pm on Thursday 1st July 2021.
We're looking to support Town Team projects that:
Enhance public spaces making them more vibrant and engaging for people to connect
e.g. murals, parklets, play space, light treatments, street beautification
Engage the local community, support or showcase local business and activate shared or underutilised space
e.g. community engagement activities, workshops, markets, street festivals, local volunteering opportunities
Will be delivered between 1 October 2021 to 30 June 2022
Recipients will be announced by 31 August 2021.
To apply, please contact us at sponsorship@rac.com.au.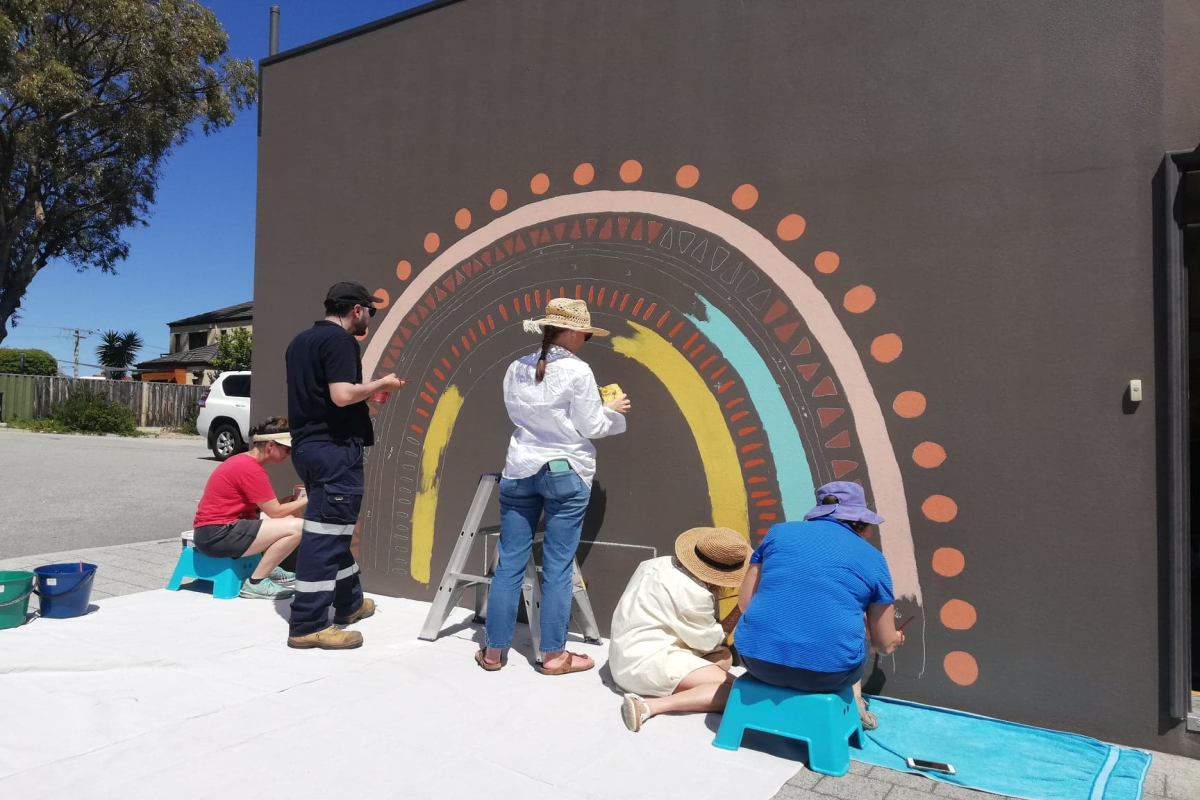 Community Mural by The Bend in the Road Town Team.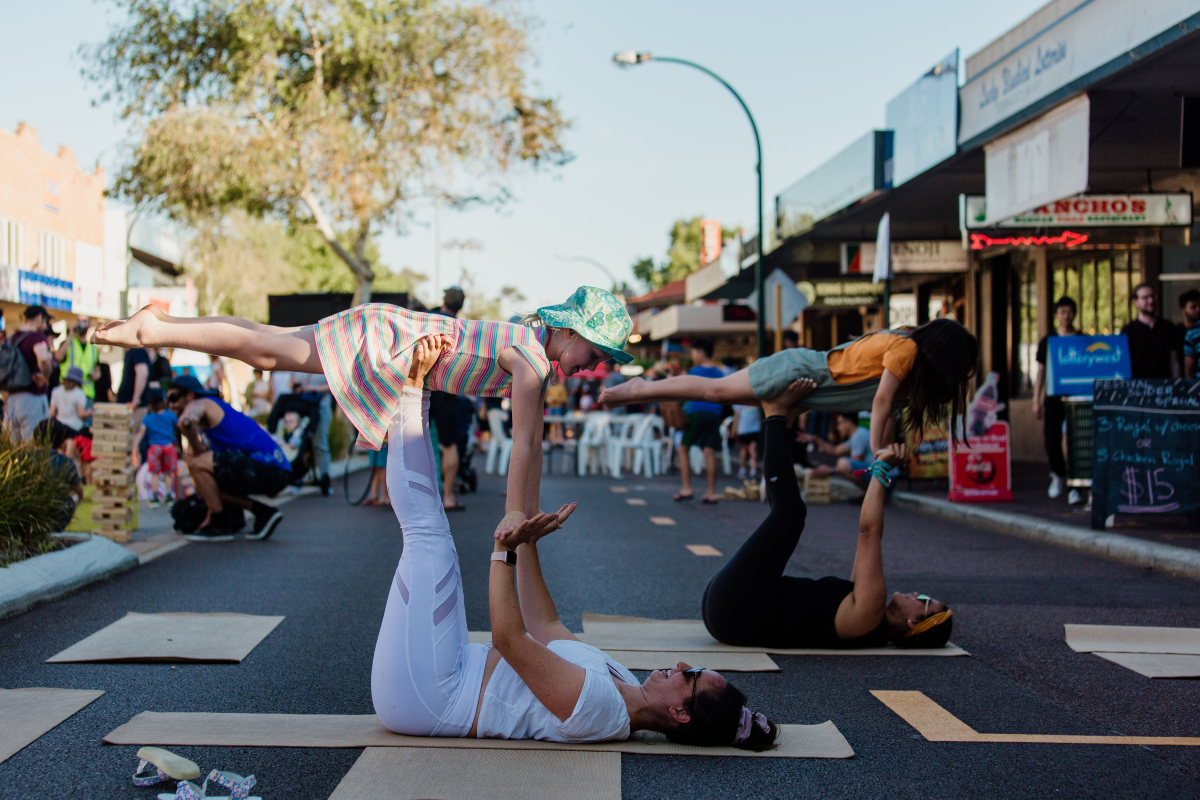 Car Free Day by Vic Park Collective Town Team.
Vote for the projects we support
We're calling for RAC members to help decide the community projects we support.
To have your say, register to vote by 21 July 2021 and we'll send you this year's list of eligible projects.
Past projects as voted by our members
| | |
| --- | --- |
| Town Team | Funded project |
| Dunsborough Districts and Progress Association | Telstra Block Park Revitalisation - land surrounding an old Telstra building in Dunsborough will be converted into a welcoming parkland where locals and visitors can meet, socialise and relax. |
| Building Busselton | Busselton Street Art Project - locals will be invited to help transform Opal Lane, situated in the heart of Busselton. A series of murals will be painted by local artists and an unused parking lot will be brought to life. |
| Portside Town Team | Activate Portside - a dynamic series of free community events and workshops which utilise public spaces and local businesses to provide the people of Port Headland with more opportunities to connect with their community. |
| Subiaction | Subiaco Street Side Gallery - local artists will beautify planter boxes and bollards along Rokeby Road to help bring the street to life and celebrate Subiaco's culture and heritage. |
| Wellard Village People | The Wandering Orchard - an underutilised community parklet featuring tables, seating and fruit trees will be relocated from the Wellard Train Station to Wellard Square to encourage more activity and increase traffic for local businesses. |
| The Bend in the Road | Community Mural and Play Space - the Hilltop Centre in Doubleview will be revitalised and feature new bench seating, a play space for families, as well as a mural designed by a local artist and installed by the community. |
| Midland Junction Collective | Really, Really Free Markets - two community 'sharing' markets held at the Midland Town Hall where residents bring what they can and take what they need, all for free. |
| Vic Park Collective | Library of Things - a digital and physical inventory of household tools, toys, equipment and appliances that are volunteered by locals to loan the residents of Victoria Park. |
| Brentwood Village | Community Parklet - a place making activity to install new park benches and landscaping to revitalise and underutilised public space in Brentwood. |
| Champion Lakes Residents Association | Outdoor Environmental Education - a community garden and environmental education program about the flora and fauna at Champion Lakes. |
| Leighton CAN | The Long Table for Sustainability - a ticketed sunset dinner that will bring the Leighton Beach community together to promote their sustainability progress and the longer-term goals and alignment with the City of Fremantle's One Planet Living Strategy. |