14 May, 2018 By: Glenn Butler
These reviews cover 2018 and 2019 hybrid cars. For a more up to date run down, see our reviews of hybrid cars available in Australia 2020.
While we wait for electric cars to become more mainstream, many are choosing to take a half way approach with a petrol/electric hybrid.
Strange but true: petrol may have a longer and brighter future as a fuel thanks to new technologies being developed for electric cars.
Brands like Hyundai, Volvo, Toyota, Porsche and others are using the efficiency breakthroughs in batteries, electric motors and energy regeneration to make petrol/electric hybrid cars more attractive and affordable than ever before.
We've found five exciting new hybrids either on sale or coming to Australia very soon to satisfy both your electric dreams and petrol-powered comfort needs.
Hyundai IONIQ Hybrid
Due for Australian release: August 2018
Price: $32,000 (est.)
One of the most exciting and innovative eco-cars hitting Australia this year will come from Hyundai.
The Korean carmaker's IONIQ hatchback will be the first to offer Australians a choice of pure electric, plug-in hybrid and conventional hybrid models in the one vehicle range.
The all-electric version of the IONIQ will no doubt steal the headlines, but we're equally excited by the conventional hybrid. Hyundai say it'll be available around August 2018.
Features: Pleasingly for those who like to transition gently into the future, the IONIQ's exterior and interior styling is very much a conventional five-door hatchback with deft futuristic touches.
Hyundai Australia is yet to confirm exact specifications for the IONIQ Elite Hybrid, but vowed it will "offer customers the latest connectivity and safety technologies", including Apple Carplay/Android Auto, satellite navigation with live services, and wireless smartphone charging.
Autonomous emergency braking, active cruise control, lane keeping assist, blind spot detection and rear cross traffic alert will also be standard.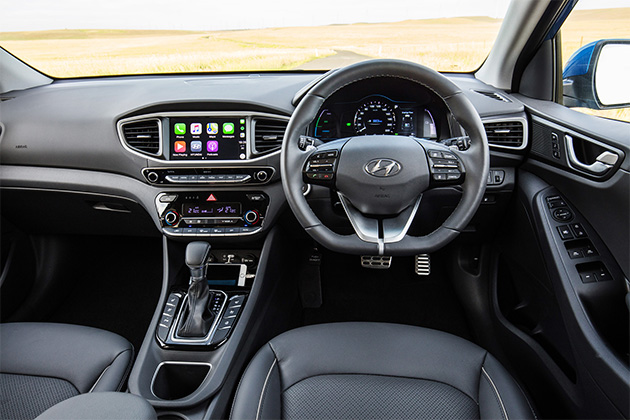 Performance: On paper the IONIQ hybrid promises strong real-world performance thanks to a combination of 1.6-litre four-cylinder petrol engine and 32kW electric motor.
Fuel economy should be on the frugal side of miserly - the hybrid is certified at just 3.9L/100km.
Why buy: Hyundai's strong reputation for giving great value for money should make the IONIQ Elite Hybrid one of the best value eco-cars on the market.
Subaru Forester Hybrid
Due for Australian release: 2019 (est.)
Price: $40,000 (est.)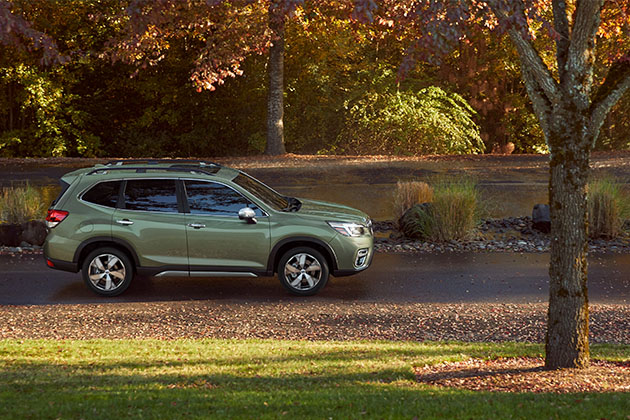 Subaru has been slower than some other Japanese brands to board the electric power train, but that's about to change.
Subaru CEO Yasuyuki Yoshinaga has confirmed that Subaru will bring pure electric models to market by 2021.
Before then Subaru will launch hybrid versions of some of its most popular models, including the XV compact and Forester SUV.
Features: The Subaru Forester is favoured by Australian consumers for very good reason. As a well-designed family SUV it cleverly balances practicality and ruggedness with upmarket style. A hybrid version will only enhance the Forester's consumer appeal.
At the launch of the new generation Forester in March this year, Subaru Australia sales boss Colin Christie confirmed "there will be a hybrid for both XV and Forester…this model generation Forester".
He declined to reveal mechanical specifics for the Forester hybrid, but Subaru USA boss Tom Doll was not so reluctant: "The 2.5-litre [petrol] engine is the powertrain for this vehicle," he says.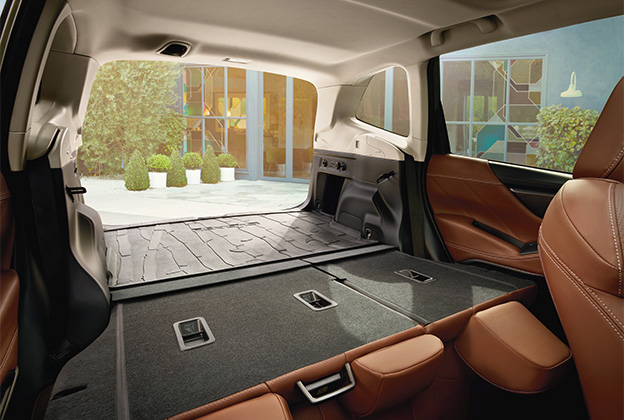 Performance: The Forester's electric motor and batteries will be sourced from part-owner Toyota's Prius.
The turbocharged Forester XT is currently seen as the performance pinnacle of Subaru's Australian Forester models, but if the new hybrid delivers equal levels of performance and economy, it may take top spot in the range.
Why buy: Because you want a city and country family wagon that's both frugal and fast.
Toyota Camry Hybrid
Due for Australian release: 2018 model on sale now
Price: From $29,990 +ORC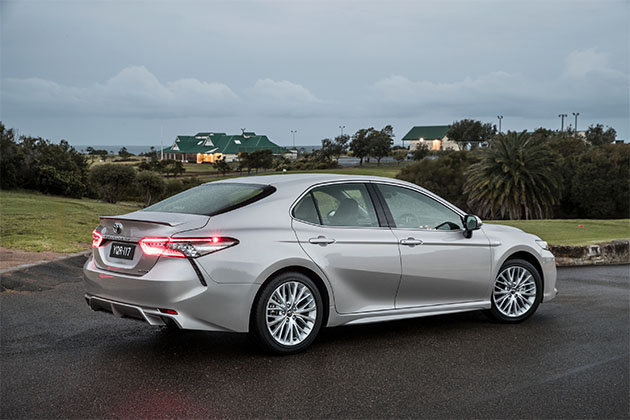 In December 2017 the humble Toyota Camry underwent its biggest generational change in 30 years. It's bigger, bolder, more technologically advanced, and - gasp - imported.
Toyota built more than 2.2 million Camrys at the now-closed Altona factory in Victoria, including 1.3 million for export and 50,296 Camry Hybrids - the only hybrid car mass-produced in Australia.
Features: Today's Camry Hybrid comes from Japan, but thanks to Toyota Australia's close working relationship with its mother country, feels remarkably similar to the locally-built Camry.
Camry Hybrid is the most popular hybrid vehicle with Australians for good reason. No other hybrid matches its combination of space, equipment, performance and safety for the price. With the battery pack moved out of the boot and placed under the rear seat, the 2018 model has more cabin and boot space.
Technology also been boosted with active cruise control and autonomous emergency braking.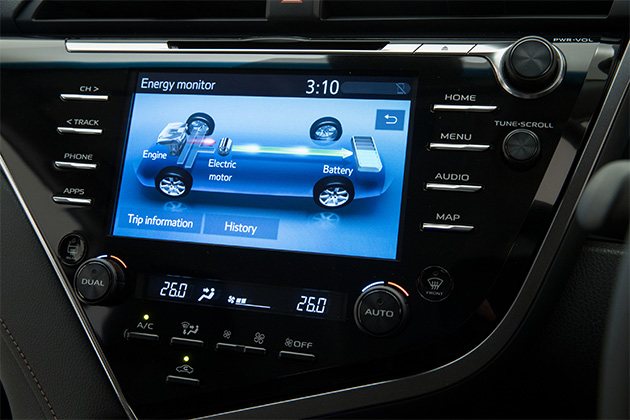 Performance: The Camry Hybrid's 2.5-litre four-cylinder engine has more power and torque than the outgoing model, yet fuel efficiency when combined with the electric motor and batteries is just 4.5L/100km - impressive for a car of this size.
Toyota has also lowered the Camry's centre of gravity, which means the sedan feels more responsive and agile to drive.
A 'Sport' mode has been added to the hybrid's Normal, Eco and EV modes so drivers can maximise for their personal driving enjoyment and touring range.
Why buy: Australia's top value-for-money hybrid.
---
Enjoying this article?
Sign up to our monthly enews
---
Volvo XC60 T8
Due for Australian release: On sale now
Price: $92,990 (+ORC)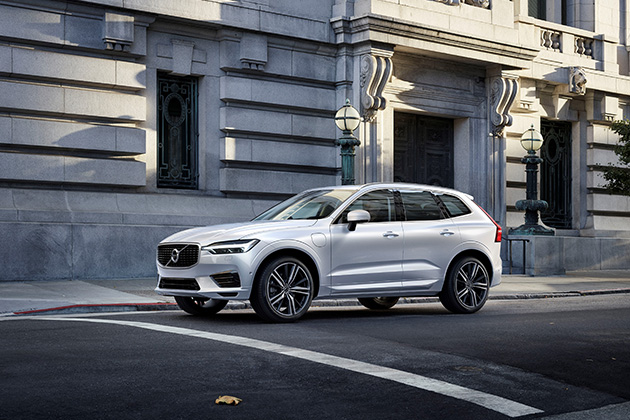 Volvo's reinvention in the last decade is nothing short of astonishing. The Swedish ugly duckling once stigmatised for attracting the worst drivers has blossomed into a swan with a range of very stylish cars and SUVs.
That's not all - by 2025 half of all Volvos will be electric.
Before then, Volvo has committed to bringing more hybrid cars to Australia, and if the XC60 T8 is any indication, the future is bright for this once derided Swede.
Features: The Volvo XC60 T8 is not the cheapest hybrid, but its long equipment list does a good job of justifying its price, and pampering occupants.
Full leather interior, four-zone climate control, electrically adjustable seats, premium sound system, satellite navigation, keyless entry and tailgate operation are all standard.
Safety is, well - it's a Volvo. Collision mitigation support, blind-spot monitoring, rear collision warning, autonomous emergency braking, and a full complement of airbags are standard. The XC60 T8 carries a five-star ANCAP safety rating, naturally.
The XC60 T8 also makes a decent play as an autonomous car, though strictly speaking it's not.
Adaptive cruise control with lane-keeping and steering assist, semi-automated parking and 360-degree cameras make driving and parking as fuss-free as possible. It'll also read road signs and alert you to speed limits and 'no overtaking' zones.
Performance: The Volvo XC60 T8 puts the Sport in SUV. Its heart is a new-generation 2.0-litre supercharged and turbocharged four-cylinder petrol engine, teamed up with an electric motor and battery pack to give the XC60 serious straight-line acceleration.
We're talking five seconds to 100km/h, respectable in a sports coupe, let alone a family SUV.
When you're not in a hurry, the two power sources combine to minimise fuel use - the XC60 T8's official fuel efficiency rating is a barely believable 2.1L/100km.
The XC60 can switch to pure electric mode and give the petrol engine a break for up to 40km at a time. Recharging can be done on the fly thanks to regenerative braking, or by plugging it in at home.
Why buy: You want a mean and lean green machine with all the trimmings.
Porsche 911 Hybrid
Due for Australian release: 2020 (est.)
Price: Too early to say, probably north of $350,000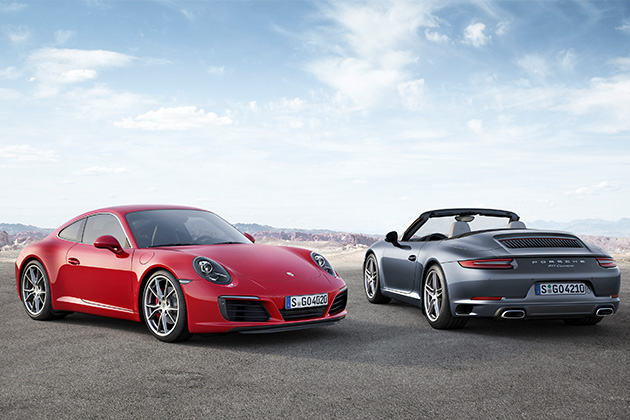 The imminent electric revolution presents unique challenges to sports car companies which have built towering reputations as much on the emotions their cars ignite as their absolute performance.
For Porsche fans, nothing matches the howl of the 911's flat six-cylinder petrol engine as it accelerates towards the horizon.
So how does a company like Porsche prepare for, and embrace, the very necessary electric future? Full-speed ahead, of course, with the promise that the first hybrid 911 will be the most powerful 911 in the company's 70-year history.
Features: We know little about the first hybrid 911, but we know a lot about Porsche's hybrid and electric intentions, because the company's future plans are well advanced.
Porsche spent 1 billion Euros building a new production facility for electric cars at its German base, and will launch its first pure electric production vehicle - the Mission E - in 2019.
The first ever hybrid 911 will quickly follow. Porsche CEO Oliver Blume has promised that all future models will "combine our tradition and our values with new, sustainable technologies and a highly emotive driving experience".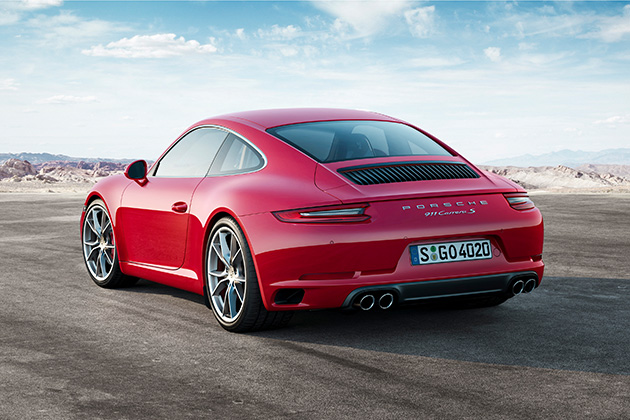 Performance: Don't rush down to your local Porsche dealership just yet. The hybrid 911 will not hit showrooms until "a couple of years after" the all-new 911 expected later this year.
When it does, a stampede is likely for the model Porsche says "must be a very strong performing car…the most powerful 911 we've ever had; 700hp might be possible".
Why you'd buy: Because you want a Porsche.
Enjoy this story? Get more of the same delivered to your inbox. Sign up to For the Better eNews.
Be rewarded for driving with lower emissions
If you drive a car with lower emissions, like one of these hybrids, you can get rewards across RAC Insurance, Finance, Auto Services and Roadside Assistance. See if your car qualifies.