18 April, 2017 By: Vanessa Pogorelic
We've been hearing it for years, but it seems the time of the electric vehicle (EV) really is upon us.
W
ith new and more affordable models soon to hit Australian shores, charging infrastructure becoming widespread and battery range growing, the take-up of EVs is expected to grow exponentially over the next couple of years.
However for some, the benefits of EVs is old news. We talk to some of Perth's early EV adopters about what it's been like to own and drive their EVs around WA.
Fiona Hiew - Mitsubishi i-MiEV, 2010
F
our years ago, Fiona picked up a demo model iMiEV that was going for a good price. As an inner-city resident, Fiona saw it as her chance to do her part for the environment.
Four years on, she says she'll never go back to a conventional car.
On the road
"It's so much easier than a regular car. It's quite smooth on the road. It feels quite effortless. It's a little like driving an automatic car, but even smoother than that."
Fiona's i-MiEV has two modes: a 'Drive' mode that gives her a little more power and an 'Eco' mode that offers less power but saves battery charge - ideal for inner city driving or cruising at any constant speed.
Getting charged up
As Fiona doesn't have a garage at home she charges her EV while at work.
"At the back of my shop there's a laneway, so I've had a 15 amp plug installed. When I do need to charge it I just plug it in there. It's a slow charge but I just leave it while I'm working.
"Because I live in the inner city I don't drive long distances. I find that I'm charging maybe once a week or even less."
The ups and downs
So far Fiona has had no real issues with her EV apart from needing to plan ahead a little more.
"Sometimes I forget to charge it. You do have to be a bit more organised with your trips, especially if you're going a bit further."
She's found her EV is very cost-effective. "Because it was a demo it cost me just $18,000 which is the same as a lot of small cars. I don't have fuel costs and standard services are just $80."
Public infrastructure
Fiona would like to see more public charging stations at more secure sites.
"The ones I've used are in very open places. I've used the one outside the IGA in Leederville. If I'm using my own cable (to plug into the station) sometimes I get worried it'll get stolen."
Verdict
"I thoroughly recommend an EV for people living in the inner city. I think everyone should be driving an EV in the inner city. I honestly don't think I could go back to a normal car."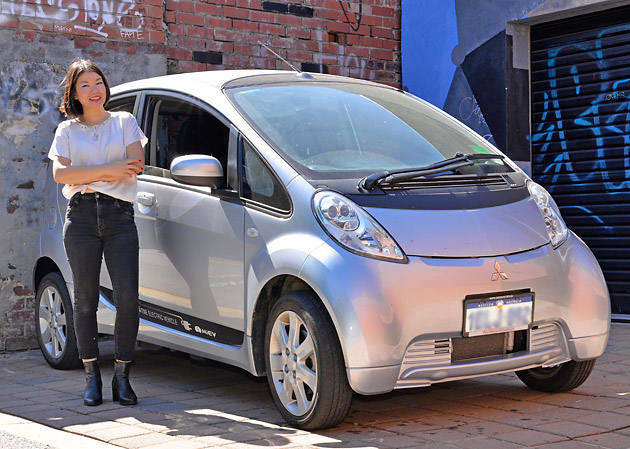 Mark Puzey - Nissan Leaf, 2012
M
ark was a very active early adopter of EVs, purchasing a Nissan Leaf back in 2012 so he could get a taste of what the future felt like. His second car is an electric hybrid.
On the road
"For me it started as a battery on wheels and I've since learnt how much fun they are to drive. The acceleration is fantastic. It's extremely smooth as there are no gears.
"When you're driving it – it's quiet! The only thing you hear inside is the wind and the tyres on the road."
Getting charged up
Mark mostly charges his EV at home from solar panels. He drives around 8,500km per year with 4.2 solar panels on his roof providing all the charge needed to drive that distance.
"You don't need to completely 'fill it', you can just top it up. With the Leaf you can set it so it only charges to 80 per cent. If you fill it 100 per cent all the time it'll reduce the longevity of your battery. But if I'm going down south I'll be doing 100 per cent."
The ups and downs
Mark has experienced no issues with his EV since he purchased it and says he's "been pleasantly delighted by the whole experience. To anyone considering an EV I'd recommend they work out what they need in an EV car based on how and where they drive."
Public infrastructure
"The
RAC Electric Highway®
has been fantastic. It's the old chicken and the egg situation, if there isn't the infrastructure then people won't buy the car. I know of two people who, within a couple of months of the electric highway opening have bought an EV."
Verdict
With constant improvements in EV technology including range, Mark firmly believes EVs have a place on our roads. "If you have two cars there's no reason one couldn't be an EV."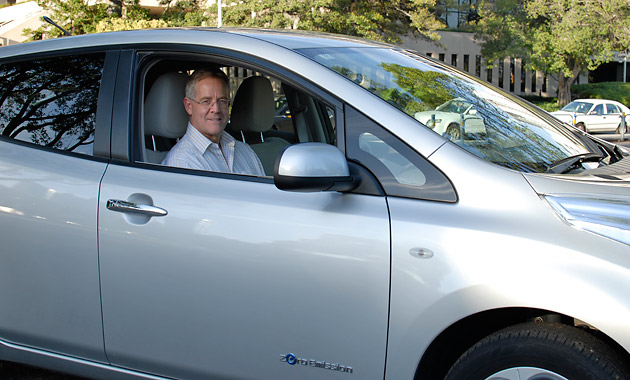 John Phillips - Holden Volt, 2012
H
aving long been fascinated by EVs, John was always going to buy an electric vehicle as soon as he could.
In 2012, after installing solar panels on his home, which would make charging easier, he took the plunge on a Holden Volt.
On the road
"I've got an extended range hybrid vehicle, so it will run on electric and when it runs out it has an on-board generator that kicks in.
"The beauty of it is it's just so smooth and easy. It's a bit like an automatic — there are no gears in it. I just love it.
"It's all about getting acclimatised to the whole electric vehicle world. Once you're in, it's great, no problems.
Getting charged up

John charges his EV at home "99 per cent of the time" drawing energy from his solar panels. "I just charge it when I get home and it's ready again the next morning.
"My normal commuting is never more than 50km and the range of mine is 70km on electric so I know 90 per cent of the time I won't have a problem with range."
The ups and downs
John says his day-to-day running costs are negligible.
"When you're running it off renewable energy it costs you nothing to run and there's basically no maintenance apart from scheduled servicing. They just plug it in and make sure everything's alright."
Public infrastructure
John says getting access to fast public charging stations when he's on the road is an issue. "One of the shortfalls in Perth is the charging infrastructure. If I had a totally electric car I'd be a little more concerned, though it's getting better."
Verdict
"I'd never go back to a conventional car again. I'm totally convinced about the reliability and practicality of them."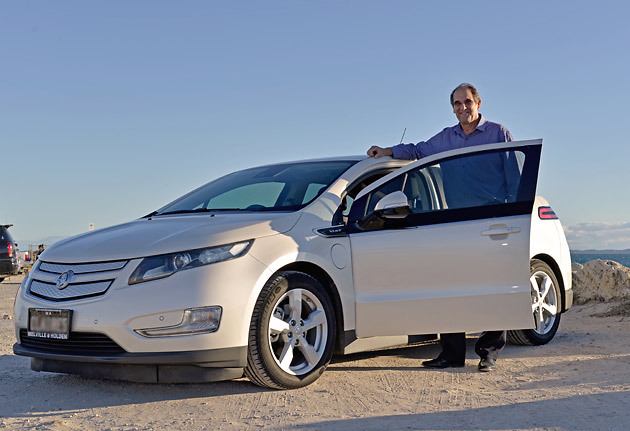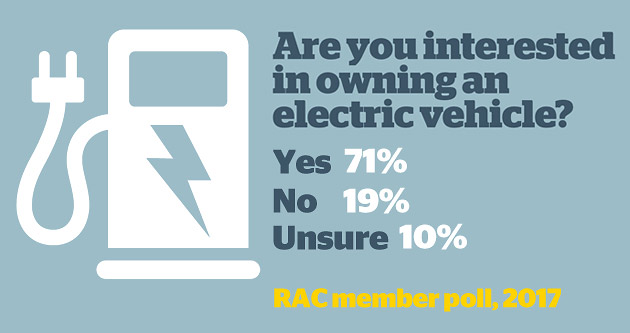 RAC's Electric Highway® is helping to plug the gap by providing fast EV charging stations for the public to use. The network of charging stations - the first of its kind in Australia, was opened in 2015 and means EV drivers can drive from Perth to Augusta and back with reliable charging stations along the way.
Go electric and save on your insurance
If you drive a vehicle (like an EV) that is recognised in RAC's less emissions scheme, we will reward you with discounts on your car insurance. You could get up to 25% off your RAC car insurance and save on other RAC services too.
Enjoy this story? Get more of the same delivered to your inbox. Sign up to For the Better eNews.