13 July, 2017 By: Courtney Pearson
After nearly 50 years as a hard-working, straight-shooting, country vet on the move, WA's Rick Fenny says he has led a privileged life talking to the animals - big, small and famous.
And not just the famous Pilbara Wanderer that Fenny treated, but the many kelpies that Fenny has owned over four decades, from his hometown in Albany through to his life in the Kimberley.

Although Fenny is the first to admit that Red Dog was a standout.

"That was one dog in a lifetime," says Fenny.
Red Dog is just one story in Fenny's repertoire. At 69 he is a man of many hats - vet, station owner, tourism operator, dad to seven, grandfather to 10, and author.
At heart, though, he is just a travelling country vet who estimates he's clocked up around 750,000kms in the past 10 years.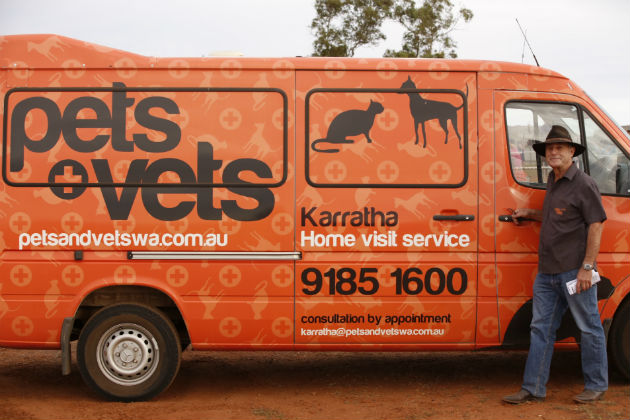 "I work in the little towns that no one else really wants to go to," Fenny says.
"Places where it's hardly viable to have a vet, or even a vet visit. A client said to me one day in Karratha, you must be a B grade vet because if you were an A grade vet you'd be in Perth," he says.
"I was never, and am still never, put off by the regional and remote areas," he says.
It's worked for him. Fenny opened his first vet clinic in Roebourne in 1975 out of a 16-foot caravan and for a long time was the only vet in the state's North West. He now has around a dozen practices scattered across the state, from South Hedland to Albany, plus the Ocean Park Aquarium in Shark Bay.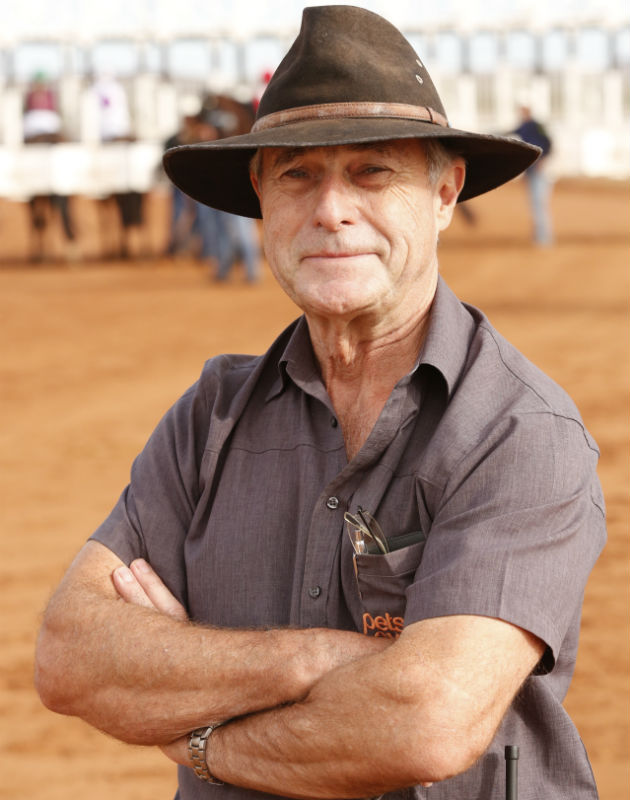 Talk to the animals
Fenny's patient list has included a young camel with a broken leg just outside of Marble Bar in our North West to a fur seal in Albany with nasty shark bites.
For a man with such a strong affinity for animals, it's not surprising Fenny believes everyone can communicate with their pet friends and that we simply don't try hard enough to listen.
He says he communicates with every animal he treats and says it's the reason he's only been bitten once in 52 years of practice.
"Quite often they're a bit apprehensive or frightened. I usually try and say hey, don't worry about it. I'm here to help you.
"Even animals I'm about to put down. I have a little conversation with them, and it's a private conversation between me and the animal.
"They tell you all sorts of things. Then you try and work it out. They almost shake their head and walk away saying, these humans are so dumb.
"There have been a number of times that the client has said to me, wow, my dog usually bites or growls at the vet. What do you do that they're not upset? I tell them I've had a conversation and told them it's all going to be fine."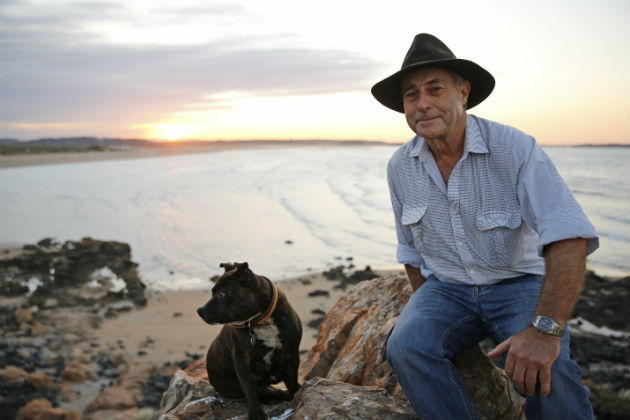 Red dirt, Red Dog
Of all the animals Fenny treated, his greatest affinity was with Red Dog, who Fenny met while working in Karratha.
"Someone brought this dog into Karratha and I treated it. Then a week later someone else brought this dog in and I thought, jeez, this looks like the same dog.
"They said, 'it is - it's Red Dog, don't you know?"
His bond with Red Dog was so strong that when he thought of him, the dog would often just materialise.
"He'd usually walk in front of the car as if to say, 'you're going to stop, aren't you?' And I always did. Then if he was in the car, he'd send me a couple of messages like 'let me out, would you?' And then he'd glare at me. Ohhh, I'd say, you want to get out. So I'd let him out in the middle of nowhere.
"Off he'd get out in the middle of nowhere, off on some secret little agenda.. He had a mind of his own."
---
Enjoying this article?
Sign up to our monthly enews
---
If there was ever an event in town, Red Dog always knew and always turned up.
"When I opened my hospital in Karratha, I had 50 to 100 people around, and a keg of beer,"
"All the workmen turned up….and Red Dog. That was not long before he died."
When the film Red Dog was released in 2011 it brought the stories of the Pilbara Wanderer to life with the kelpie Koko, who Fenny says was a much more manicured version of the real dog.
"[Koko] was the Leonardo DiCaprio of the movie world whereas Red Dog was Russell Crowe.
"He was the rough, tough sorta guy - a bloke's bloke."
Fenny was also there for Red Dog at the end. After Red Dog was poisoned by strychnine in 1979, Fenny was the vet who had to euthanise him, marking the end of an era.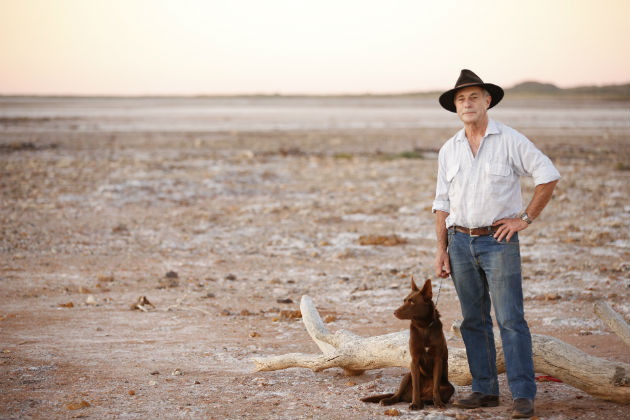 The next move
Fenny is not slowing down just yet. His unusual lifestyle and the animals he meets are soon to become a pilot for a TV show, Desert Vet.
He's also writing a book about his life, broken into four eras and each involving a dog.
And he's still on the road, moving from clinic to clinic.
"I try to lead or inspire the young vets who work with me,to give them some leadership, and some inspiration. I'm handing over the baton, so to speak.
"Whenever someone asks when I'm going to retire, I say I've got no plans," he says.
"If I retire, I'm scared of the consequences. I'm too busy and having too good a time to retire."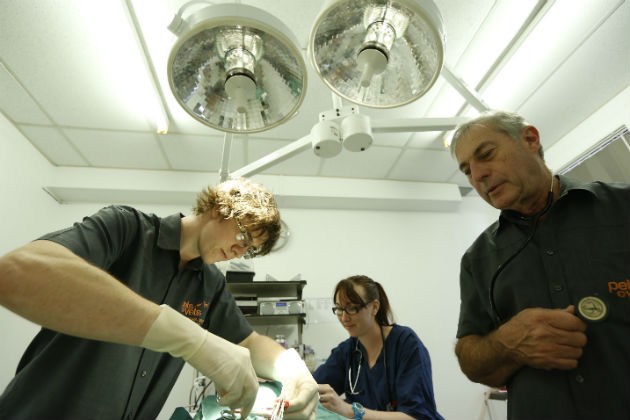 Enjoy this story? Get more of the same delivered to your inbox. Sign up to For the Better eNews.
Love your favourite animal friend?
Protect them with RAC Pet Insurance
Covering up to 80% of eligible vet bills, RAC Pet Insurance also gives you access to RAC member benefits like discounted movie tickets. Even better - you can save $50 when you buy it online.
Don't get stuck in the outback.
Roadside Assistance has you covered with 24/7 Australia-wide breakdown service.