18 April, 2017 By: Jessica Zoiti
Meet the blokes from the Cervantes Men's Shed who are embracing their artistic side to give back to the local community.
W
andering through the coastal town of Cervantes, you expect to see people fishing, or heading out for a four-wheel drive. The 350kg metal fish sculpture might take you by surprise – especially when you find out it was built by a group of local mates from the Cervantes Men's Shed.
With around 500 permanent residents, Cervantes may be small, but what it lacks in population it more than makes up for in natural beauty and community spirit.
A laid-back fishing village, the town, just a two-hour drive north of Perth, has picked up the tourist trade as the ideal base for exploring the Pinnacles (WA's world-famous natural limestone turrets) and the region's turquoise ocean, abundant marine life and carpets of vibrant wildflowers every spring.


Origins of the Cervantes Men's Shed
While there's plenty for tourists to see and do, this hasn't always been the case for locals – just ask Murray Ford. When Ford swapped life in steel fabrication business for a seaside retirement, he found there wasn't much for men his age to do beyond golf and bowls.


So he set out to form the Cervantes Men's Shed, a place where like-minded men could come together to socialise, work on community projects and get hands-on with passion projects.


"The Cervantes Men's Shed was formed about six years ago now," Ford recalls. "For two years we didn't even have a shed – we were just a group trying to get things to happen – then four years ago we moved into what was the old Kailis lobster receival shed."
As part of the broader Australian Men's Shed Association (AMSA) the Cervantes Men's Shed is one of more than 985 Men's Sheds across the country and abroad. With around 150,000 members, the AMSA's aims to improve the well-being of men and reduce both physical and emotional isolation by tapping into the power of local communities and the inherent desire of many to tinker.
A place of congregation, conversation and creation
With ex-farmers, miners, sparky's and fisherman, the Cervantes Shed now numbers 40, ranging from their late 50's to 75 and includes women who can join as associate members. While some come for the tools and space to work on personal pursuits, like repairing boat trailers, others come for the regular Tuesday meetings for a chinwag and hot cuppa.
As a group the Shed always has numerous community projects on the go, says Ford, many of them contributing to Cervantes strong sense of community and civic pride.
"We look for ways to fundraise," says Murray. "For example, we manufacture amateur craypots that we sell to people for their amateur crayfishing.

"We also do small jobs for the shire, like repairs to the gazebos in the park, and benches, and we do small jobs for people in the community"
It's not all practical - Cervantes seems to be enjoying something of an art renaissance.
Several years ago, and backed by the Cervantes Cultural Committee, the Historical Society, the Ratepayers Association, the Chamber of Commerce and of course, the Cervantes Men's Shed, the town launched the Cervantes Art Trail, a permanent street art installation of more than a dozen works. Murray's very own steel steel dhufish is one of the sculptures on the trail.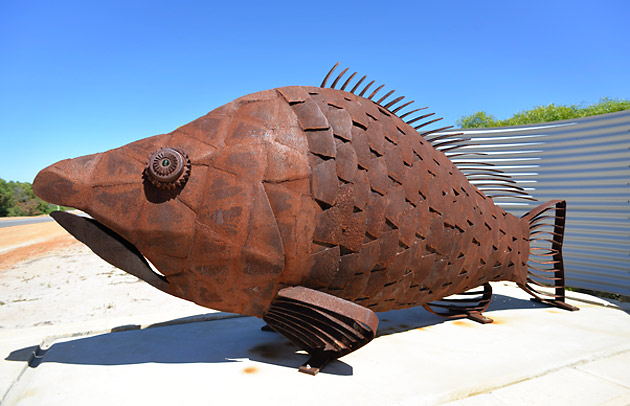 "As well as sponsored art works, individual household were encouraged to put up their own art work outside their own homes," says Murray. "You can now get a map of the art from the tourist office and take a tour and find out the story behind each piece."

The Cervantes caravan park gets a makeover

Given the love for Cervantes, the Shed has been a strong supporter of the biggest economic opportunity for Cervantes in years - the $10 million redevelopment of the old Cervantes Caravan Park. Purchased by RAC Parks & Resorts and given a much needed upgrade, the new-look park is expected to seriously boost tourism to Cervantes.

"What the RAC has done there is such an asset to the town," says Murray.

So when the developers approached Cervantes Men's Shed to help inject some of the local fishing village charm as part of the revitalisation of the Caravan Park, Murray and his mates were more than happy to lend their welding, sculpting and artistic skills.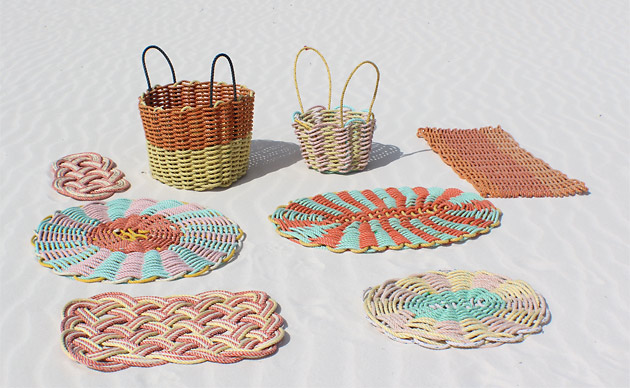 "(The project manager) wanted help in 'Cervante-ising' the caravan park," Murray says.
"We sourced a lot of old fishing memorabilia like oars, floats, old craypots. We also created four crayfish sculptures, much like the ones we had previously created for the big craypot sculpture that sits at the Cervantes town welcome sign.
They also wanted some of our handmade rope mats to sit at the doorways of the cabins."

With the RAC Cervantes Holiday Park now open for business and local handiwork is now greeting visitors from all over the world, Murray believes the future of his beloved sea-shanty town looks bright.

"The Park will bring more tourists into town, which is good. It will bring in outside money and hopefully bring younger workers in town to meet the needs of business.

"It will only add to our community."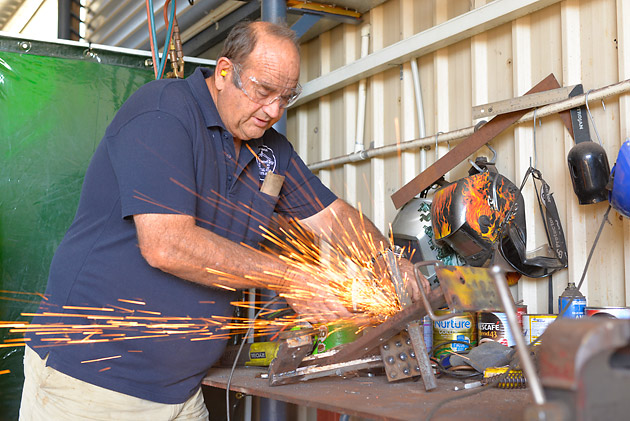 Image credit: Clayton Jauncey
Just two and half hours from Perth, Cervantes is an easy weekend away.
Check out the revamped RAC Cervantes Holiday Park yourself. RAC members save up to 20% on stays.