This increase was reflected in RAC Insurance claims stats which increased by 15 per cent year on year over the same period.
With the highest levels of home burglary claims typically occurring over the summer months each year, RAC is reminding householders to be extra vigilant for the remainder of the summer season.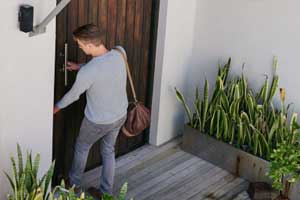 An Australian Institute of Criminology (AIC) report which interviewed police detainees found that, although the majority of burglars sought to avoid being detected, 46 per cent were prepared to enter a property while occupants were present and 66 per cent entered through unlocked doors and windows. Burglars stated the most common mistake homeowners made was to leave doors or windows unlocked or open.
With an increase in outdoor activities around the home during summer, householders should employ many of the same security measures used when they are not home. Doors and windows should be locked, exterior sensor lights switched on and high-value goods should not be visible through windows.
The AIC report found the single biggest burglary deterrent named by police detainees was a barking dog (62%) followed by a working alarm system (49%) and sensor lights (23%).
The insights provided by the report are a reminder that all householders can take simple measures to secure their homes.
With burglars looking for the easiest targets in the street, the more you do to secure your home the less likely it is to be targeted for both spontaneous and planned burglaries.