Become an RAC member
When you purchase any RAC Life Insurance policy, you'll become an RAC member - with access to
extra benefits
.
Award winning insurance
Awarded Canstar's Outstanding Value Direct Life Insurance for 2023
RAC Trauma Insurance, issued by NobleOak
A lump sum payment of up to $2 million if you are diagnosed with one of the 37 listed medical conditions in the PDS issued by NobleOak.
Available as
You will be covered for
Cancers - excluding specified early-stage cancers#
Heart Attack - with evidence of severe heart muscle damage#
Stroke in the brain resulting in specified permanent impairment#
Coronary Artery By-Pass through open chest surgery#
33 additional conditions listed within the PDS issued by NobleOak
#90 day qualifying period applies. See exclusion details in the PDS issued by NobleOak
See some of the key features and benefits
How much can I apply for?
Australian Residents between the ages of 18 and 59 can apply for up to $2 million in cover.
Guaranteed renewable age
To 70 years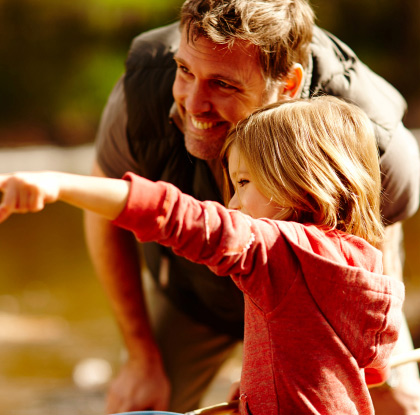 What are some of the key benefits?
Trauma benefit
If you suffer from one of the 37 listed medical conditions defined within the PDS issued by NobleOak, while covered for trauma insurance, you will receive the cover amount as a lump sum. You will require an unequivocal diagnosis by a Medical Practitioner before payment can be made.
Cover information
Financial advice benefit
We understand that you may need some professional advice to ensure that the proceeds of a trauma claim payment are managed appropriately. That is why we will reimburse the cost of engaging a qualified financial advisor, up to $5,000, to prepare a financial plan if we pay a Trauma benefit in excess of $200,000.
Premium freeze
You can fix the cost of your cover at any time by getting in touch with us with a request to freeze the premium amount.
Funeral benefit
With stand-alone Trauma insurance, if no other benefit is payable under the insurance, a $5,000 benefit is paid if the life insured dies.
More features of this cover
Claims process
Apply over the phone with help from the RAC Life Insurance team. All claims made are managed by a team of dedicated claims consultants.
Become an RAC member
When you purchase any RAC Life Insurance policy, you'll become an RAC member - with access to
extra benefits
.
Tailored by you
Your policy is a fully underwritten product tailored by you. Fully underwritten cover helps reduce unforeseen delays or surprises in the event of a claim.
What's included in these covers?
Before you decide, please read the PDS issued by NobleOak on the Policy documents page.
RAC Insurance member support
Support for family violence, financial hardship, accessibility and specialist services.
The RAC Life Insurance suite of products (RAC Life Insurance) is distributed and issued by NobleOak Life Limited, AFSL 247302 (NOL). NOL and its representatives handle all claims. RAC Insurance Pty Ltd does not distribute, issue or guarantee these products. The information on this website is factual information only, and is not financial advice. You should consider factors like your objectives, financial situation and needs and read the relevant Product Disclosure Statement (PDS) and Target Market Determination (TMD) available via this website as well as our Financial Services Guide before deciding to acquire RAC Life Insurance.
You should not cancel any existing life insurance policy until you have been informed in writing that your replacement cover is in place.
RAC receives a commission from NOL for policies issued by NOL to RAC members.
†NobleOak Awards please see here.