Become an RAC member
When you purchase any RAC Life Insurance policy, you'll become an RAC member - with access to
extra benefits
.
Award winning insurance
Awarded Canstar's Outstanding Value Direct Life Insurance for 2023
RAC Life Insurance, issued by NobleOak
You will be covered for
See some of the key features and benefits
How much can I apply for?
Australian residents between the ages of 16 and 74 can apply for up to $25 million in cover.
Maximum entry age
74 years
Guaranteed renewable age
To 99 years
Available as an option with life insurance
Total and Permanent Disability Insurance (TPD)

Trauma insurance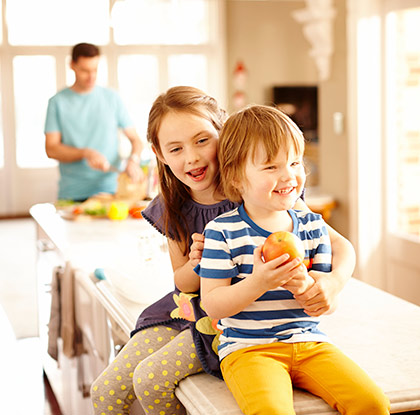 What are some of the key benefits?
Death benefit
If you die while covered for life insurance, the agreed cover amount will be paid as a lump sum to your nominated beneficiaries or estate. You can apply for cover up to $25 million.
Funeral advance benefit
Your beneficiary or estate will be advanced $15,000 (taken from your cover amount) to assist with funeral expenses, upon evidence of age and receipt of the death certificate.
Terminal illness benefit
We pay the death benefit amount if you become terminally ill (it's paid in advance, so it is not payable when you die).
Eligibility and information
Financial advice benefit
You can be reimbursed the cost of engaging a qualified financial adviser up to $5,000 to prepare a financial plan if a benefit is paid in excess of $200,000 for death or terminal illness.
Grief counselling benefit
The cost of grief counselling services for you, your spouse or your partner, can be paid up to $1,000 if a benefit is paid for death or terminal illness.
Optional with your life insurance cover
TPD cover and trauma cover are available as optional covers together with your life insurance cover (trauma cover is also available as standalone cover). You can select these covers in the quote process.
Total and permanent disability insurance (TPD)

Receive a lump sum payment of up to $5 million cover, paid as a lump sum if you become permanently disabled as the result of a sickness or injury and are unable to return to work.

*Available as an optional extra you can add to your life insurance.

More about TPD
Trauma insurance

Receive a lump sum payment of up to $2 million if you are diagnosed with one of 37 serious medical conditions listed in the PDS.

*Available as a stand-alone policy or an optional extra you can add to your life insurance.

More about Trauma insurance
More features of this cover
Claims process
Apply over the phone with help from the RAC Life Insurance team. All claims made are managed by a team of dedicated claims consultants.
Become an RAC member
When you purchase any RAC Life Insurance policy, you'll become an RAC member - with access to
extra benefits
.
Tailored by you
Your policy is a fully underwritten product tailored by you. Fully underwritten cover helps reduce unforeseen delays or surprises in the event of a claim.
What's included in these covers?
Before you decide, please read the PDS issued by NobleOak on the Policy documents page.
RAC Insurance member support
Support for family violence, financial hardship, accessibility and specialist services.
The RAC Life Insurance suite of products (RAC Life Insurance) is distributed and issued by NobleOak Life Limited, AFSL 247302 (NOL). NOL and its representatives handle all claims. RAC Insurance Pty Ltd does not distribute, issue or guarantee these products. The information on this website is factual information only, and is not financial advice. You should consider factors like your objectives, financial situation and needs and read the relevant Product Disclosure Statement (PDS) and Target Market Determination (TMD) available via this website as well as our Financial Services Guide before deciding to acquire RAC Life Insurance.
You should not cancel any existing life insurance policy until you have been informed in writing that your replacement cover is in place.
RAC receives a commission from NOL for policies issued by NOL to RAC members.
*Life cover pricing information – premiums are payable annually or monthly. Life cover from less than $2 a day is an example (using premium rates as at 18 June 2022) based on a 42 y.o. white collar non-smoker accepted on standard underwriting terms paying monthly with $500,000 cover; premium cost on daily basis $1.04 (female) $1.34 (male). Your premium may be higher or lower based on a range of factors including your age, health, smoker status, occupation, and pastimes. Premiums increase each year with age, and may change in the future. Cover is subject to underwriting. Indicative quotes are available online.