Become an RAC member
When you purchase any RAC Life Insurance policy, you'll become an RAC member - with access to
extra benefits
.
Award winning insurance
Brought to you by NobleOak, Australia's most awarded Direct Life Insurer of 2022† with over 145 years heritage

RAC Income Protection Insurance, issued by NobleOak
Receive payments during your benefit period to replace some of your income if you suffer a sickness or injury and can no longer work.
You will be covered for
Illness or injury which stops you earning your income
See some of the key features and benefits
How much can I apply for?
Insure for up to 70% of your pre-disability earnings for the first two years of your claim with a monthly benefit of up to $30,000 a month.
Maximum entry age
55 years
Benefit period
Benefit periods of 2 years or 5 years or to age 65 may be selected. This is the period for which benefits are payable if you are disabled by illness or injury and are unable to work. Premiums for shorter Benefit Periods are generally lower than those for a longer Benefit Period.
Waiting period
The waiting period is the time you remain disabled before benefits are payable - select a waiting period of 30 or 90 days.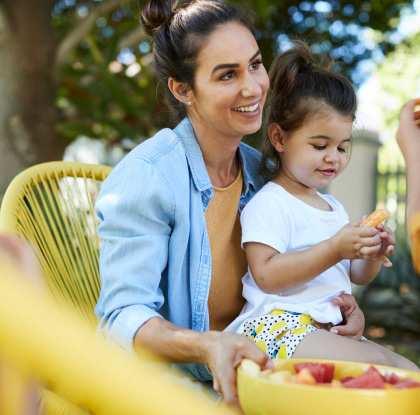 What are some of the key benefits?
Premium pause
If you become unemployed or need to take extended leave from employment because of full time study, maternity/paternity leave or compassionate leave, you can write to us and ask us to pause your premiums for up to 12 months.
Eligibility and information
Total disability benefit
If you become totally disabled, you will receive monthly benefits to replace a share of your lost income.
Eligibility and information
Partial disability benefit
You may also be paid a reduced benefit if after being totally disabled, you return to work in a reduced capacity. The benefit for partial disability becomes payable providing you have been totally disabled for at least the first 14 days of the waiting period and you remain totally or partially disabled beyond the expiry of the waiting period.
Eligibility and information
More features of this cover
Claims process
Apply over the phone with help from the RAC Life Insurance team. All claims made are managed by a team of dedicated claims consultants.
Become an RAC member
When you purchase any RAC Life Insurance policy, you'll become an RAC member - with access to
extra benefits
.
Tailored by you
Your policy is a fully underwritten product tailored by you. Fully underwritten cover helps reduce unforeseen delays or surprises in the event of a claim.
Income protection insurance FAQs
What's included in these covers?
Before you decide, please read the PDS issued by NobleOak on the Policy documents page.
RAC Insurance member support
Support for family violence, financial hardship, accessibility and specialist services.
The RAC Life Insurance suite of products (RAC Life Insurance) is distributed and issued by NobleOak Life Limited, AFSL 247302 (NOL). NOL and its representatives handle all claims. RAC Insurance Pty Ltd does not distribute, issue or guarantee these products. The information on this website is factual information only, and is not financial advice. You should consider factors like your objectives, financial situation and needs and read the relevant Product Disclosure Statement (PDS) and Target Market Determination (TMD) available via this website as well as our Financial Services Guide before deciding to acquire RAC Life Insurance.
You should not cancel any existing life insurance policy until you have been informed in writing that your replacement cover is in place.
RAC receives a commission from NOL for policies issued by NOL to RAC members.
†NobleOak Awards please see here.