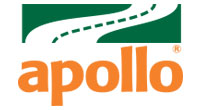 Show your card
Book today!
What do I get?
Dreaming of the ultimate road trip? Discover the natural wonders of Australia, New Zealand, USA or Germany at your own pace. Enjoy superb rates on modern vehicles for every kind of self-drive holiday from 4WD campervans to family-sized motorhomes.
• 10% off for RAC members
• Quality modern vehicles at superb prices
• Discover Australia, New Zealand, Germany and the USA
How do I redeem?
Simply book online.
Lost your RAC membership card? Order one now
Where do I get the offer?
Visit your nearest RAC Travel branch or book online.
Not a member? Find out how you can join RAC today!