There's nothing quite like packing up your gear and hitting the road for a camping holiday.
It's a great outdoor adventure and should also be a time to relax and unwind but there can be quite a lot to coordinate, especially with a family.
To help make sure your next camping trip runs smoothly, we've pulled together some handy tips, tricks and advice.
Camping hacks
Preparing for a camping holiday requires much more planning than your simple hotel stay. Here are some of the best suggestions we've heard for making your camping trip stress free.
Pre-trip
• If you can, try to go out of peak season for a quieter campsite. It can also help you save. Plus if you are an RAC member you get discounts on National Park entry and further discounts on stays on camping and caravan sites at RAC Parks and Resorts.
• Prepare a checklist of everything you need to take with you. Print it and tick off the items as you pack them.
• Prepare as many meals as you can, like pasta sauce, to keep it simple and vacuum seal where you can.
• Buy a comfortable chair – it's an investment you'll be grateful that you made.
• Buy foam tiles – the kind that link together like a jigsaw – for the floor of your tent. It will add a little extra cushioning and comfort.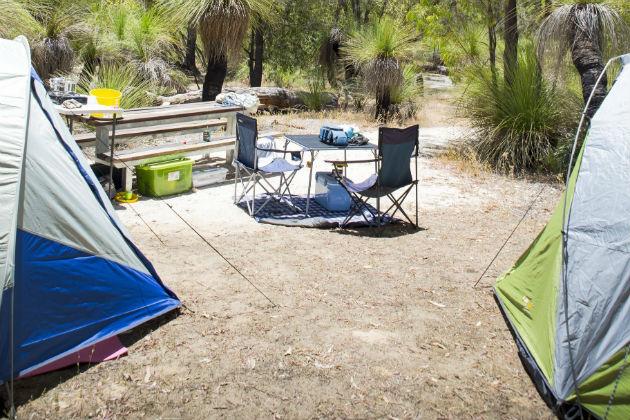 On-site
• Sprinkle baby powder around the base of the tent to keep those creepy crawlies out and don't forget the mozzie repellant and coils
• Use a shoe organiser to store items like torches, insect repellent and tea towels and hook it up somewhere easily accessible at your camp site
• Keep your camping items in plastic tubs so you're prepared – it will also help keep things tidy on the campsite
• Instead of regular towels, use microfiber towels. They're super absorbent, light and dry quickly.
• Use a two-litre plastic milk bottle to create 'mood lighting' for your campsite. Fill it with water then strap a headlamp to it with the lamp facing inwards.
• Need an instant speaker to play music from your phone? Place it into a large plastic or ceramic cup to amplify the sound.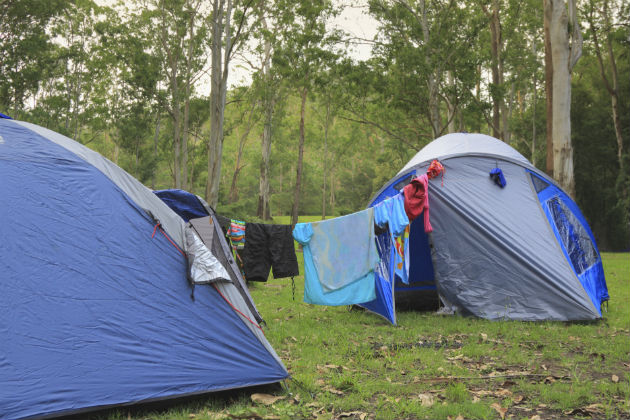 Protect your gear
Camping can be an extremely cost effective family holiday. However, the outlay on caravan and camping equipment can be substantial.
The average family (two adults, two kids) owns around $3786 worth of camping equipment, according to Sum Insure. Families with top-of-the-range gear are looking at an average of $12,000.
Theft does happen. Mobile phones, wallets, bicycles, eskies, fishing gear, towballs and roof-racks are some of the items most commonly stolen from camping and caravan sites.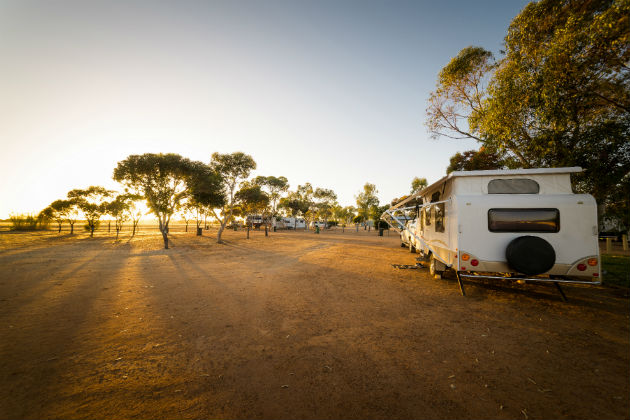 There are things you can do to protect and cover your camping items:
1. Don't bring anything of high value with you that you don't need for everyday use.
2. Introduce yourself to your neighbours – they can help to keep an eye on your site and note any strangers lurking around that are not from your camping group.
3. Keep any high-value items locked in the car when not in use and out of sight.
4. Remove mounted portable accessories such as GPS devices and music players from your car so that they're not on display.
5. If you don't have a car alarm, you can purchase small blinking light devices from most car accessory shops that can be fixed to your dashboard to resemble a car alarm sensor.
6. Use chains and padlocks for large items, such as portable fridges or BBQs.
7. Engrave items like bikes with your license number so that in the event they are stolen, the police can contact you if they are recovered.
8. Use common sense and take the same precautions that you'd take at home – don't keep your valuables all together, keep car keys out of sight and don't make it known that you have valuable items with you.
We've got your holiday plans sorted
RAC members save more every day on travel, giving your more value on your well-earned holiday. Members save up to 20%* on stays at RAC Parks and Resorts, plus late checkout. Plus you can save on entry to our national parks with 50% off WA national park passes.
And we can help you find your way - RAC members save up to 25% on maps and guides.
*Discount varies according to season and late checkout subject to availability