By: Alex Forrest
The current Ford Mustang GT was on sale in Australia for just over a year before it was discovered the car has one potentially fatal flaw: its 2-star ANCAP vehicle safety rating.
The arrival in December 2015 of the first Ford factory-built right hand drive Mustangs to be sold in Australia in over 50 years was hotly anticipated, with demand far-outstripping supply.
Waiting lists in Western Australia for new Mustangs stretched out to six months, and nationally the car out-sold the next most popular sports car by a factor of almost three.
However, when the Mustang was crashed tested by EuroNCAP, the European affiliate of ANCAP (Australiasian New Car Assessment Program), it was found to be seriously lacking in three critical areas of vehicle safety.
These comprised its ability to protect adult occupants, child occupants and the ability to avoid a crash.
Despite the otherwise magnetic appeal of this iconic sports car, the fact it provides marginal occupant protection in a crash and does not offer safety assist systems such as autonomous braking, rear seatbelt reminders and lane departure warning systems, should raise alarms to potential buyers.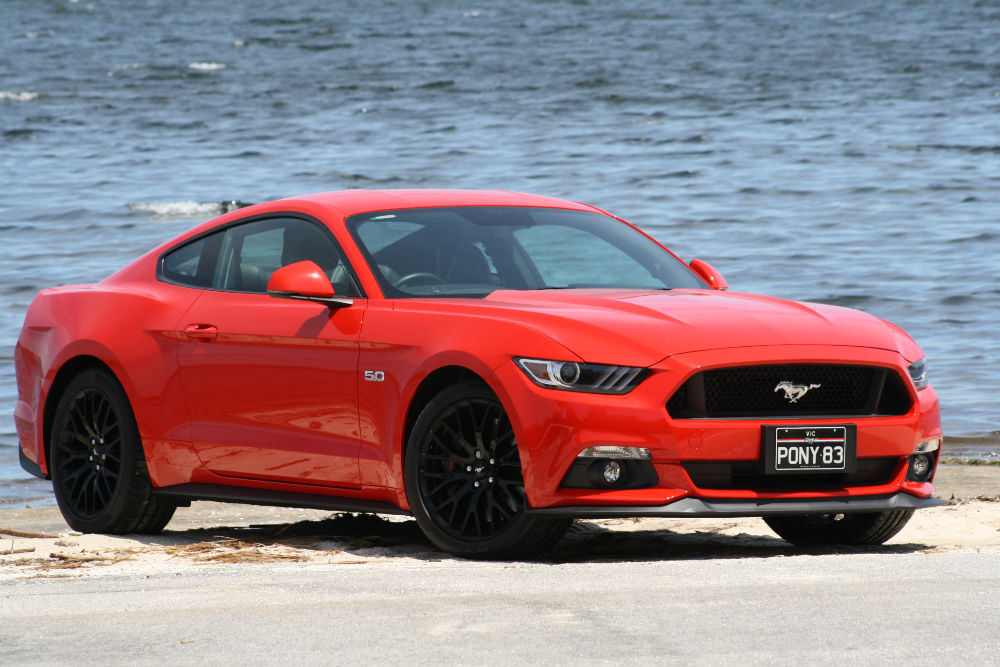 In January 2017, Ford said a revised Mustang would have added safety assist features, although this vehicle is yet to be assessed by ANCAP or its affiliates. In 2016, more than 6200 of the 2-star rated Mustangs were sold Australia-wide.
The car itself is the definitive modern interpretation of the classic muscle car. It's not outrageously priced, it performs well and its proportions make no compromises for such whimsies as practicality or packaging.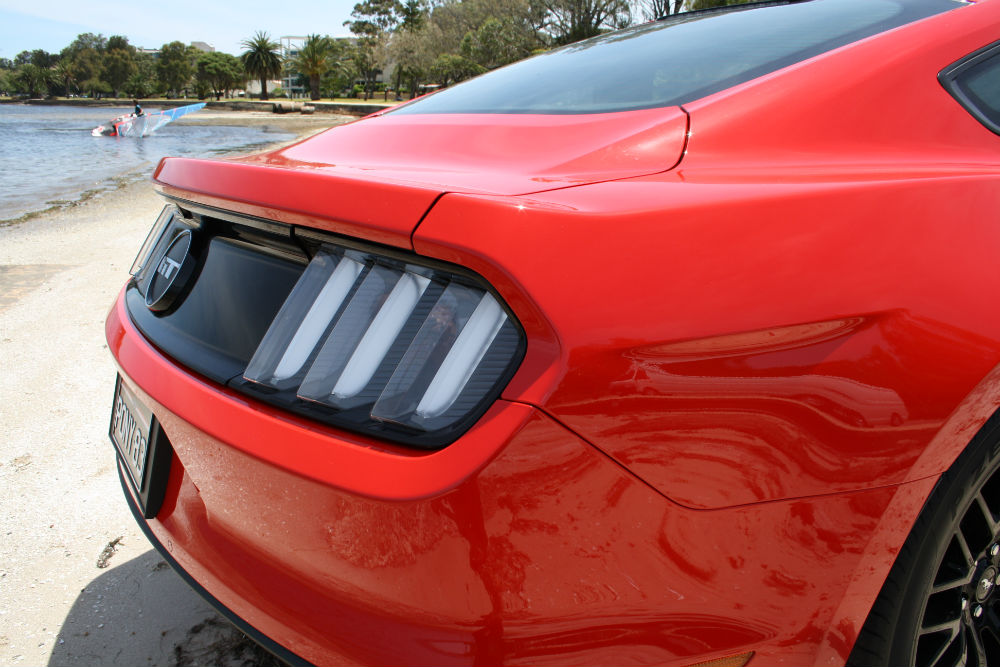 The driving position accentuates the low window line and long bonnet, accentuating the classic muscle car experience in what is a brand new car.
Unfortunately, it's the tremendous appeal of the Mustang which makes its 2-star ANCAP safety rating so concerning – thousands of Australians have already purchased one.
We strongly recommend waiting until the safety of the updated Mustang is assessed and basing any purchasing decision on this.
Prices start at $51,300 drive away for the 2.3-litre four cylinder manual version, ranging up to $74,500 for the V8 auto convertible. The V8 auto coupe we tested is $66,550.
Ford Mustang GT Specifications

| | |
| --- | --- |
| Price driveaway (as tested): | from $66,550 plus on-roads |
| Engine: | 5.0-litre V8 petrol |
| Power: | 306kW @ 6,500rpm |
| Torque: | 530Nm @ 4,250rpm |
| Claimed fuel economy: | 12.6L/100km |
| ANCAP Rating: | 2 stars |
| CO2 Emissions: | 293g/km |