31 August, 2017 By: Rebecca Martin
For generations of motorists, the car has always been personal. Car makers haven't just sold us transportation devices – cars have been statements piece about our lifestyle, identity and status.
However, change is underway. Growing numbers of urban dwellers around the world are giving up their cars, choosing instead to tap into services to borrow – then return – a car when they need it.

The appeal, particularly in inner city areas, is obvious.
Car sharing saves users the costs of buying and owning a car they barely use, including fuel, insurance and maintenance, as well as say goodbye to parking woes.
Younger generations are showing themselves increasingly willing to give up car ownership, or even give up a second car, in favour of both car sharing and also ride sharing, which includes services by Uber, Shofer and Lyft.
As a result, the number of subscribers continues to grow in the US (1.4 million), Europe (2.2 million) and Australia (110,000), with China and Asia expected to boost numbers in coming years.
In North America, as well as specialised service providers, car makers like BMW, Daimler (maker of Mercedes-Benz) and General Motors are getting in on the action, creating car sharing fleets for customers to use.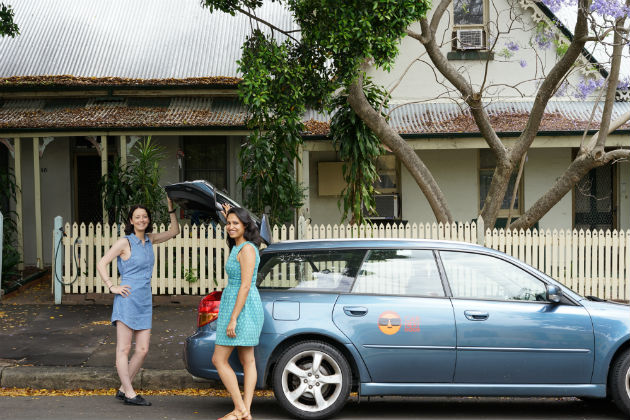 Car share services
Given the suitability of car sharing for highly urbanised areas, it's no surprise that Sydney was first off the rank with GoGet (previously known as Newtown Car Share) setting up in the inner suburbs around 14 years ago, the first of now several car share services.
GoGet offers members or subscribers the use of a fleet car when needed. After a slow start, the last five years has seen fast growth, says the head of communications at GoGet Jonathon Englert, with the company now providing car sharing services to around 90,000 members in five major Australian cities – excluding Perth.
---
Enjoying this article?
Sign up to our monthly newsletter
---
"As the costs of ownership have increased, as well as the difficulty of finding parking, car share has become more and more attractive," says Englert.
"So we have students right through to senior drivers using GoGet for both personal and business travel across most of Australia.
"We'd like to come to Perth next."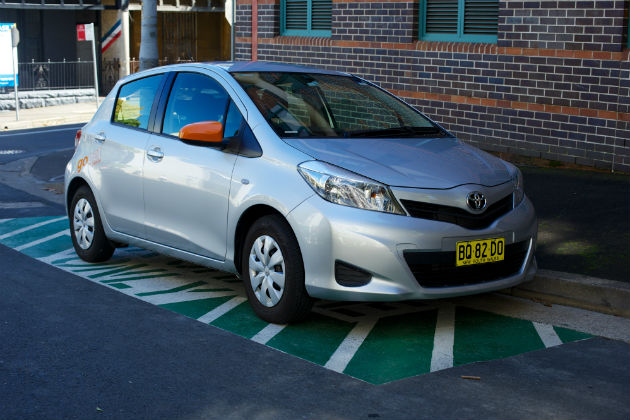 Peer-to-peer car share
Newer to the car sharing market in Australia is peer-to-peer sharing, where vehicle owners rent their cars to others, like Airbnb for cars.
Car Next Door was one of the first short-term peer-to-peer services to set up shop in Sydney. It now has around 40,000 users in Sydney, Newcastle, Melbourne and Brisbane and is experiencing high year-on-year growth, says CEO Will Davies.
Users borrow cars for short journeys via the app, around 40 per cent of which are an average of three hours. Customers are typically in the 25 to 35 age range, while lenders slightly older at 30 to 40 years old. Car Next Door guarantee that if your car meets the criteria, you can earn at least $2000 a year in income.
"People are spending a minimum of around $5,000 a year just to run a car," says Davies.

"The average car owner leaves their car parked and unused around 96 per cent of the time. It's an incredible waste of an asset so it makes sense for people to share them.

"Any money we can bring an owner is bonus money for them.
"We're looking to come to Perth to do mainly peer-to-peer but also some fleet cars."
Car sharing in Perth
WA is the last state to get on the car sharing ride.
Two local governments in Perth – the Cities of Fremantle and Vincent – have car sharing policies in place to encourage commercial operators to practice.
The question has always been that, given our smaller, more spread out population, is there enough demand to warrant it?
Sarah Macaulay, RAC Manager Transport Planning says there is, citing RAC research that found areas with strong potential to support car sharing in Perth.
"While car sharing is never going to work everywhere in Perth, as is the case in every city where it operates, there's pockets of real potential.
"Our research suggested areas like East Perth, Bentley, Northbridge and Highgate could be particularly fertile grounds based on a range of typical 'success factors' for car sharing services including higher residential densities and positive community attitudes."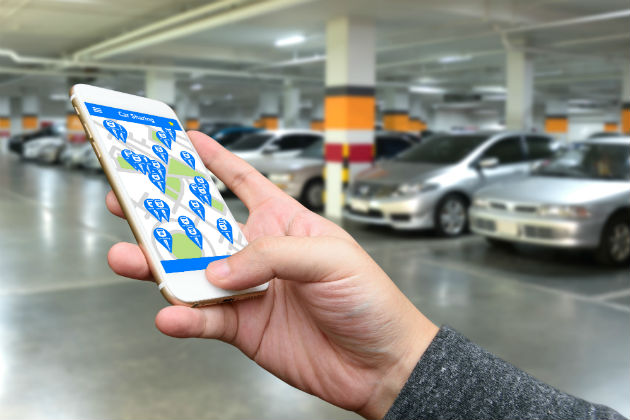 Prime candidates for the car sharing would be city-based people who drive less than 15,000km a year, says Macaulay.
"It would be most attractive to people who don't rely on their car every day, as it would be more cost effective than car ownership. A secondary group car sharing could appeal to is families contemplating the need and expense associated with additional cars in their household," she says.
"We estimate car sharing could attract thousands of members in Perth if targeted in the right areas and cars were available for use by residents and organisations."
Support for bringing the benefits of car sharing to Perth is growing, says Macaulay.
"As well as some local governments adopting policies to create the right conditions to help make it a success, we've also seen support signalled by the State Government, tertiary institutions and the development industry.
"Given the many benefits for individuals, communities and our city, we hope it won't be long before we start to see car share vehicles on Perth streets."
Types of car sharing
Car sharing
The traditional model of car sharing, a company provides a fleet of cars for members to use for short periods for return and one way trips. Vehicles are conveniently located in on-street parking bays, off-street car parks and in new residential and commercial developments. Members book through an app and return their cars to a designated parking space when finished.
Peer-to-peer
This type of car sharing sees owners rent their private vehicles to other drivers, either through formal or informal arrangements. Formal arrangements are typically through app based services, with a central administrator. Users collect and return the cars to the owner's parking space.
Floating
An evolution of traditional operator-based car sharing, floating allows members to make one-way or two-way trips and offers them the flexibility to pick up a car, travel where needed and then return it to the specified zone, usually within a CBD.
Enjoy this story? Get more of the same delivered to your inbox. Sign up to For the Better eNews.
We might not have car sharing, but RAC members can save on their next ride share.
RAC members save 10% on every ride with Shofer.