24 May, 2019 By: Connor Stephenson
O
ver the next two decades, our cars are tipped to change more than they have for 100 years, as the steering wheel slides into history and we all lie back and relax.
Car design is an area of endeavor that employs many highly paid, hugely intelligent and inherently creative people. However, although cars look sleeker and slicker than they did 20 years ago, and apart from those weird falcon-wing doors on Tesla's Model X, the overall look and layout of the motor vehicle has not changed much in the past 100 years.

That could be about to change. Design guru's like Jaguar's Ian Callum, and others, believe there will be more change in the next 10 years than there has been in a century.
The new rule book
Opening up these design opportunities is the advent of driverless technology, which will make the steering wheel an optional extra and provide the relaxing option of not have to drive. It means our cars' interiors will be transformed into mobile living rooms where we can do whatever we like (but here's betting it will involve lots of screen time).
---
Enjoying this article?
Sign up to our monthly enews
---
With electric technology also replacing the big bulky engines of today, our cars will also look very different from the outside as we open up the space of where the petrol motor used to be.
Many car companies, including Audi, talk of a time when their products become our "third space", meaning the place we use to socialise, outside of our work and home environments.
Ian Callum and Jaguar have already given us a glimpse of this future with the radical I-Pace, an all-electric SUV that looks like no other soft-roader, largely because Jaguar has made use of that empty space in front of the driver to enlarge the passenger cell, and push it forward, giving it an unusual silhouette.
"It's been a project with more freedom than anything we've done before and it's allowed us to throw out the design rule book," Callum says.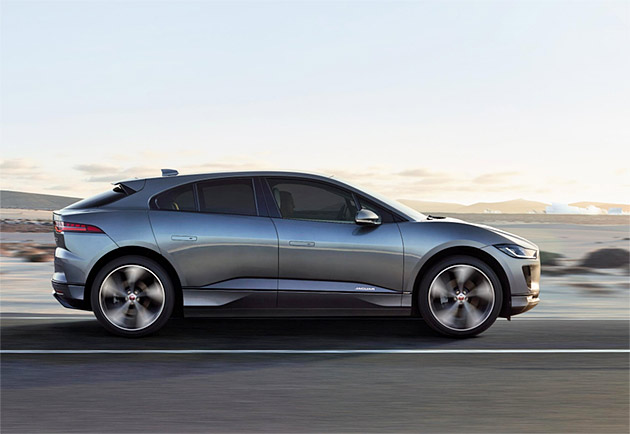 "The physical side of it, the electric side of it, excites me hugely because it gives us more freedom as electrical [vehicle] platforms are completely different.
"Plus, there's going to be autonomy, there's going to be all kinds of electronic gizmos, and infotainment and connection," says Callum.
"The car design will change because the whole structure of the car will change. It'll happen in the space of the next 10 years, and it'll happen dramatically."
Autonomous cars have been running around test tracks, but the tech is getting closer to real work uses. Its even been taking tentative laps of public roads for many years, from the RAC Intellibus that has been running along the South Perth foreshore for three years now to Mercedes managed 100km across Germany in a self-driving S Class back in 2013.

Global giants like Google, Uber, start ups like Navya and even Ikea - who recently unveiled seven concepts for autonomous vehicles through its Space10 program, including a hotel car, a grocery car and even a coffee car - are driving the pace of that change.
Volvo has already shown off its Concept 26 (named after the average American's 26-minute commute), which offers three different modes - the obvious Drive one, in which you still steer, the Create, in which the steering wheel slides away from you, a tray table pops out and a giant screen oozes out for you to play with; and Relax, in which you can basically lie down and sleep.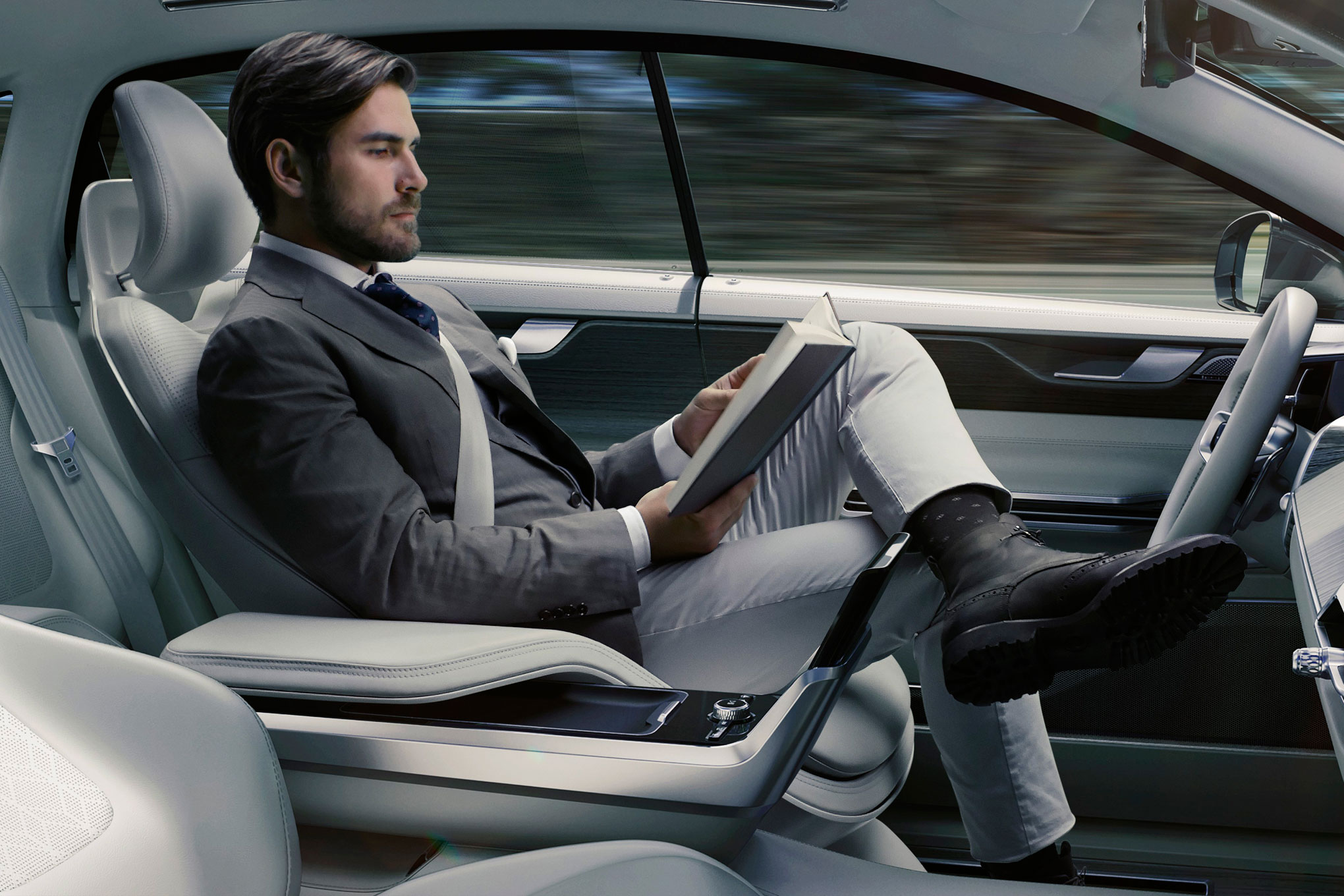 The interior of the Volvo Concept 26
Design inspiration from the sky
If you're thinking it sounds like an airline seat, you're right in that's where designers are looking to test their inspirations. Annette Baumeister, director of BMW's Designworks division, and her people have been working on as part of a collaboration on first class seats with Singapore Airlines, with plans to move the same design thinking into the car.
"Making intelligent use of space is a Mini slogan, but it fits perfectly with what you're doing when you're designing a first class cabin," she explains.

"And if you look at business-class or first class seats, that's very much what we're looking at with the future of autonomous-car interiors - because being driven around will be very much like flying business class.
"So it's about what can you do in that space, what do you need in there? And obviously at the moment that seems to be all about screens - more and more screens, and bigger and bigger."
Baumeister's job means she gets to see the future and one of the best things she's seen in the secret testing labs of BMW is a steering wheel that can go wherever you want, including disappearing altogether.
However she believes the wheel will hang around for a while, as there will be times when people need to drive.
"I love this concept of a car where the steering wheel can disappear when you don't need it, and when you do, you can also just slide it from left to right, so either one of you can drive. It really is a fantastic system."
So now the question is – what will we do during our commute?
Enjoy this story? Get more of the same delivered to your inbox. Sign up to For the Better eNews.
WA's very first driverless vehicle trial
In 2016 RAC launched Australia's first public driverless vehicle trial - the RAC Intellibus®. The fully autonomous, electric shuttle bus has been trialled on roads in South Perth, and recently in Busselton. Find out more about how it works on real roads with real passengers.