24 April, 2018 By: Glenn Butler
Once upon a time when Holden and Ford were household names, people even went as far as to identify themselves as in either the Holden or Ford camp. Not any more.
In less than a generation, Tesla has surpassed even the Japanese brands to be one of the most recognisable car brands around, while others like Google and Navya are making their mark.
Who are these new players in the automotive industry, and how are the traditional brands fighting back?
On our streets there's a war raging between the automotive old guard and the new kids like Tesla and Waymo who are playing hard to own the car market. Regardless of who comes out on top, one thing's for certain: Australia's transport landscape has more new players than at any other time.
The old guard
The first car I remember my family owning was a Holden. It was a Commodore wagon, but we called it The Holden. Everyone had a Holden back in the late 70s, and those who didn't had a Ford. If you had any other brand, it didn't matter what the badge said, yours was just a car.
Fast forward to even the mid-1990s, and Holden and Ford were still top of the pops.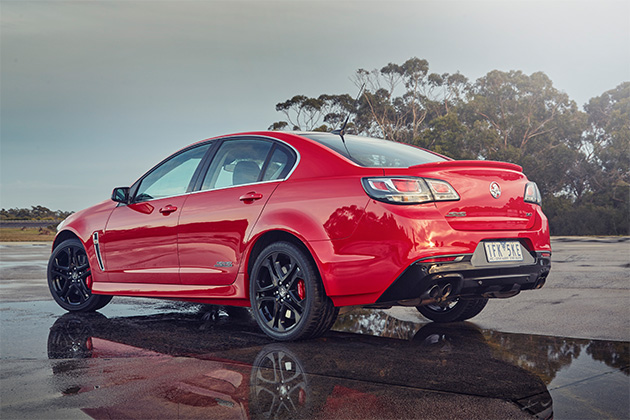 Although by then, Toyota had joined the annual fight for bragging rights, and was about to launch something called a Prius.
We were still mainly buying petrol-engined sedans and wagons, although 4WDs were becoming SUVs, and diesel was becoming an option for more than just Europhiles, offroaders and ute drivers.
The new generation arrives
Fast forward another 20 years and the automotive landscape is almost unrecognisable.
Holden and Ford no longer build cars in Australia, and are sliding down the sales charts as they struggle to keep up with automotive evolution.
Japanese brands rule, Korean brands are about quality, and Chinese brands are establishing Antipodean bases for a cut-price invasion. We're buying more new cars than ever, but not those disruptive young people.
Instead, they're Ubering or car sharing, or using - shock horror - public transport or bicycles to get around.
SUVs are ascendant and passenger cars are plummeting. We're plugging in our electric and hybrid cars at night, and installing solar arrays to beat the bowser.
Technology advances help us connect while we're driving, yet disconnect more each year from the act of driving.
And, to top it all off, a company called Tesla that didn't exist 15 years ago is more valuable than Porsche today.
The fight is on
Despite the valuation, Tesla sells fewer cars than the German sportscar maker, and international analysts joke that its CEO will sooner walk on Mars than lead his company to profit.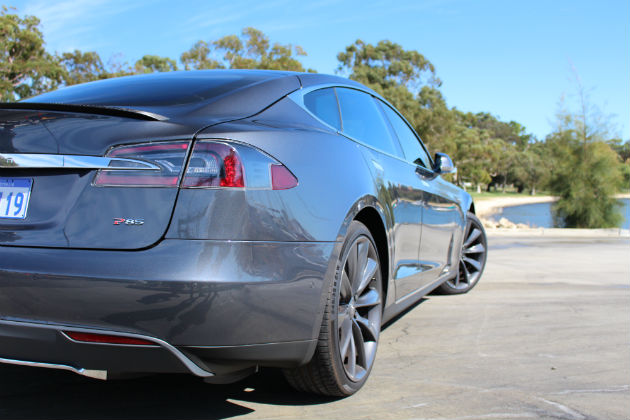 ---
Enjoying this article?
Sign up to our monthly enews
---
But only a fool writes Tesla off, and the world's top car brands didn't get to the top by being foolish.
Mercedes-Benz, BMW, Toyota, General Motors and most of the world's traditional carmakers are already well advanced on their Tesla taming strategies and they are fighting back on a number of battlefronts.
Electrification is the weaponry of choice, with many of the old brands from Volvo to Mercedes-Benz and Nissan chasing down Tesla's bragging rights on the electric front.
In July last year Volvo CEO Hakan Samuelsson declared that every Volvo launched from 2019 will be either electric or hybrid.
"This is about the customer," said Samuelsson.

"People increasingly demand electrified cars and we want to respond to our customers' current and future needs. You can now pick and choose whichever electrified Volvo you wish."
Granted, sales in Australia of electric and hybrid vehicles have been very slow, partly due to perceptions of poor performance and limited driving ranges but with surveys continuing to show car owners are interested in electric, that's tipped to change and the old guard is lining up to be ready when customer are.
The battleground - electric and autonomous
Mercedes-Benz is planning to bring "more than 10 different all-electric vehicles to market" by 2022.
Nissan and Mitsubishi have offered pure electric cars on the Australian market, and they, like many other brands, have petrol-electric hybrids in dealerships right now.
Some, like Hyundai, are pursuing a hydrogen-fuelled electric future Autonomous driving is the other area where start-up brands have got the jump on the traditional car brand.
In fairness, many modern vehicles contain autonomous capabilities, but it's the new brands that are the ones breaking new ground in the hyper competitive race to be first.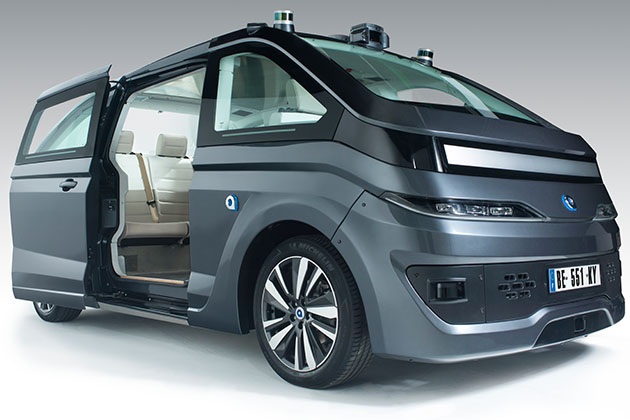 Uber – again just five years ago an unknown brand – can already lay claim to turning the taxi industry on its head and becoming a verb for getting a ride.
However now, along with Waymo (Google) and new French automotive company Navya, Uber is part of a new automotive race to become the first to offer driverless ride-sharing services to the public.
All three have run various trials on real roads, testing and learning and expanding as they go – Perth will get its own version of driverless ride-sharing through the upcoming Navya Autonom trial, which all going well, will make trial participants the first in any Australian city to be able to call a driverless ride on an app.
Electrification, ride-sharing, autonomy… There's no point Holden on any longer, the new world is coming, whether we're ready or not.
Enjoy this story? Get more of the same delivered to your inbox. Sign up to For the Better eNews.
RAC is leading Australia's first automated vehicle trial in South Perth.
With support from the State Government and the City of South Perth, the RAC Intellibus® has been driving passengers along the South Perth foreshore since 2016. That's more than 12,700 passengers and 10,800km of autonomous driving.
It doesn't matter what brand of car you have - it still needs to be insured
Whether you drive a little or whether you drive a lot, there's a level of cover* to suit your time behind the wheel. You can even save on your policy when you purchase it online.
*Cover is subject to underwriting criteria. Check the PDS for details.