20 March, 2018 By: Rebecca Martin
Back in the 80s, David Hasselhoff had something every kid coveted – KITT, his trusty black Pontiac Firebird that would drive itself to the rescue whenever Hasselhoff – the Knight Rider – called.
uturistic self-driving vehicles have been a mainstay for heroes on the big and small screen for decades – from KITT to Batman's remote-controlled Batmobile and Tom Cruise's red sports car in Minority Report.
Now on-demand driverless vehicles are about to become very real right here in Perth.
This year, along with Paris and Las Vegas, Perth will be one of only three cities around the world to exclusively trial a new driverless and electric vehicle, which passengers can call up using a mobile phone app.
The Autonom, unveiled late last year by French mobility company Navya, is designed to move passengers on-demand anywhere within a set precinct, initially within a trial area of a few kilometres.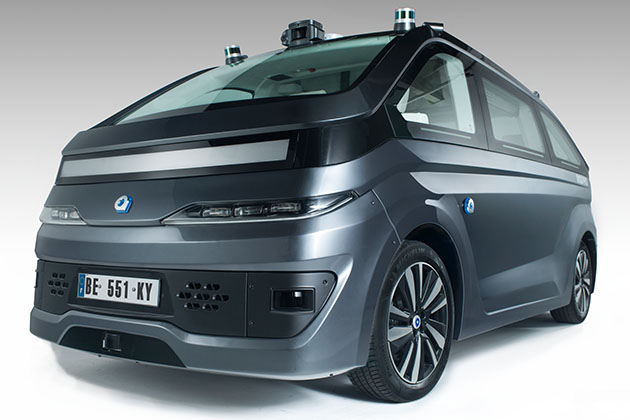 The trial is among the first in the world testing how real passengers will choose to get around using driverless vehicles, and how the technology will perform.
"As one of only three cities in the world to trial these vehicles, it's remarkable for Perth and WA to be at the global forefront of a new era in transportation," says Pat Walker, RAC Executive General Manager Advocacy and Members.
With an expanded driving area and on-demand capabilities for passengers, the Autonom trial builds on the successful and ongoing RAC Intellibus® driverless trial which takes passengers along the South Perth foreshore.
"Many modern cars already have many automated features such as emergency braking and lane keeping, all of which work well on an individual basis," says Walker.
"The RAC Intellibus has already taught us much about the technology – how it works, how we can prepare for its use and how people feel when riding in it on public roads in South Perth.
"However the Autonom trial is particularly exciting as we see this kind of on-demand ride-sharing style service as one of the best ways driverless technology can be used in the wider community to help people get around more easily."
"It's an important step forward, both for WA and for driverless vehicle technology."
Learning for the future
With car manufacturers such as Ford and Volvo announcing ambitious timeframes for their own driverless vehicles, Walker says the technology is moving more quickly than was expected even two years ago.
"The industry view is that we're most likely talking years, rather than decades, before driverless vehicle technology is widespread," he says.
"We don't want it to become a case of developing technology for technology's sake.
"Autonomous vehicle technology needs to address serious and ever present issues around road safety and sustainability in our cities and the regions."
"By having trials here in Perth we get to shape that future. We can ensure the WA public can play a role in what the future with autonomous vehicle technology looks like and work directly with government to create a roadmap so we make the most of the technology," says Walker.
"We've had so much interest from overseas policy makers in our trials who are also looking to understand how driverless vehicles might be used for the public good."
---
Enjoying this article?
Sign up to our monthly enews
---
Navya's client manager for Australia, Henri Coron says he is excited about new lessons to be gained from the trial in the three different world cities.
"This trial will test the new and more advanced technology and by being able to travel hundreds of kilometres in a day and on different routes, there's no doubt it will toss up more than a few new challenges.
"Already we've had to revisit our manufacturing to create vehicles that drive on the left-hand side of the road in Australia – different to France or in the US," says Coron.
"In each of the trial locations – Paris, Las Vegas and Perth, it's a real partnership where the cities will learn together. We will be eagerly awaiting the arrival of information, recommendations and experiences from the partners."
With its ride-sharing capabilities, Coron says the Autonoms are the vanguard for how driverless vehicles could transform the public transport sphere.
"What we are providing to the market with the driverless Autonoms is totally different – it's a disrupting technology. We now have a magnificent opportunity to discover how it functions and understand how it can best work in each place."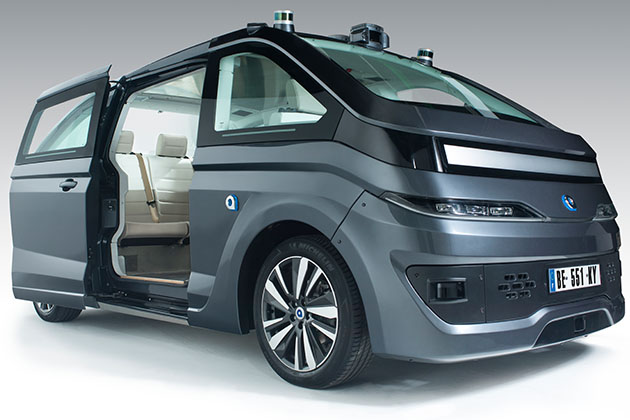 A safer future
Part of the driverless transformation that RAC is interested in understanding through the trial is what automated and driver assistance technology can do to turn the tide on loss of life and injury on roads.
"Many crashes occur when ordinary people make everyday mistakes. Depending on which data source you go to, driver error is to blame for anywhere between 70 and 90 per cent of all crashes," says Walker.
"Injuries and loss of life are a tragic and unacceptable daily occurrence here in WA. Making our roads safer is one of RAC's strongest mandates.
"We see driverless technology as the opportunity to finally turn the tide of deaths and injuries on our roads by taking driver error out of the equation and bringing us closer to a crash-free world."
However, Walker says he believes in the future there will always be a place and space for people who want to drive, as well as for those who are happy to hand over the controls to the vehicle.
"If this kind of technology could do all the things we are seeing it do in the trials, it could be a game changer for anyone who is unable to drive, or who just doesn't want to.
"And for those that do want to drive, they will be able to do it more safely.
"There's a lot of change coming to the way people move around and with it an opportunity to reimagine what's possible for our transport system.
"We know driverless and electric vehicles are on their way, we know people are sharing cars and even rides, so why not get the best from it by being ready?"
How the trial will work


The first Autonoms arrive in Perth in mid-2018.
Like the RAC Intellibus®, the Autonoms will be tested in a three stage trial, which will culminate in participants getting to use and experience the technology within a selected precinct.
Stage one
Off-road testing: putting the vehicles through their paces and tweaking the software to account for local conditions
Stage two
On-road testing: further testing on roads within a precinct determined through a tough selection process
Stage three
Trialling on public roads: initially with a sizeable pilot group being able to call and travel in the vehicles to their destination
"WA has always been an innovative place. We need to be bold in trying new things and, above all, learn by doing," says Anne Still, RAC's General Manager of Public Policy and Project Leader for the Automated Vehicle Program.
"Flexibilty and agility is important and each stage is a decision point as we move to the next stage.
"We deal with all the potential obstacles and hurdles, and capture any unanticipated opportunities, at each stage before we move forward."
Find out more about RAC's Autonom trial
WA's very first driverless vehicle trial
More than 12,000 people have already taken a ride on the RAC Intellibus® - a fully autonomous, electric shuttle bus. RAC has been trialling the Intellibus® on roads in South Perth since August 2016 and recently added a second Intellibus® to the South Perth-based trial. Find out more about how it works on real roads with real passengers .
Enjoy this story? Get more of the same delivered to your inbox. Sign up to For the Better eNews.