18 July, 2019 By: Byron Mathioudakis
Most experts agree that the next decade will be when electric vehicles (EVs) hit critical mass on the global market.
Most car makers are already ramping up their electrification development to help meet increasingly tougher antipollution regulations. Cities such as Paris are even calling for bans on internal combustion engine (ICE) vehicles - the kind that use petrol and diesel - by 2030. As an upshot, electric cars are becoming much more affordable.
For fans frustrated with the general apathy about electric cars here, Australia, at last, is getting in on the act with improvements coming to the EV infrastructure needed to make electric cars more viable for drivers.
Multinational oil companies are finally set to fit fast charger outlets to petrol stations as they already do in many other countries, and EV infrastructure specialist Chargefox says in the future it will have 21 ultra-fast charging stations throughout Australia to enable long distance driving.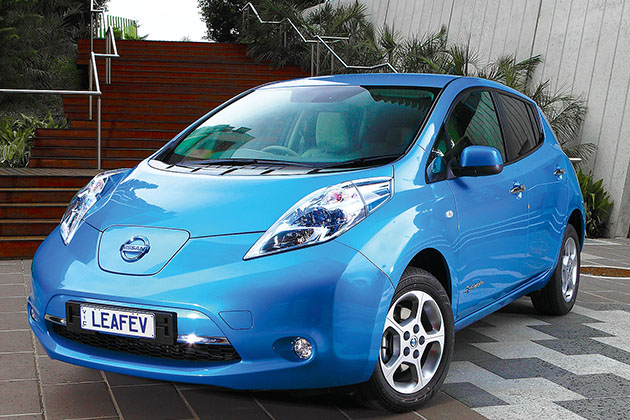 Nissan's Leaf is the most successful EV to date
Australians can now purchase three electric cars under $50,000 – the compact Renault Zoe, the Toyota Corolla-sized Nissan Leaf II and the Hyundai Ioniq Electric. There's also an all-electric van in the shape of the Renault Kangoo from $49,990.
Although the next bracket of electric cars are more expensive, they are not as expensive as they used to be, and there's more choice for Australian buyers.
The Hyundai Kona Electric SUV has just surfaced and is priced from $60,000, the BMW i3 starts from $70,000, Jaguar's striking I-Pace crossover/SUV landed late last year from $130,000, while Tesla's Model S and X now commence from around $140,000 and $155,000 respectively after a massive global price cut.
So, if you're considering making the switch, here are some things you might want to know.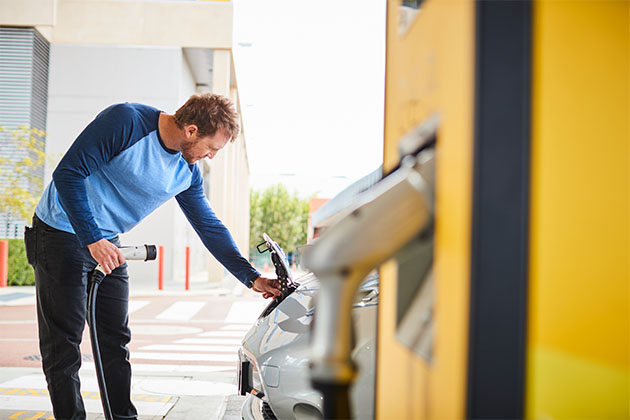 Charge times are likely to keep reducing as EVs are constantly improving
Why are electric cars more expensive to buy?
EV batteries contain metals that are expensive to mine, process and dispose of. Lightweight materials like aluminium, magnesium and carbon fibre are used to keep weight down and maximise efficiency and range but they are also much costlier than steel and other alternatives. Adding to this, the relatively tiny volumes of even the most successful electric car to date (Nissan's Leaf at 400,000 sales since 2010) means the formidable research and development costs must be paid off over a much longer period.
How do you charge an electric car at home?
Any regular single-phase 10-amp (up to 2.4kW) power point should take between 14 and 50 hours to fully charge an electric car, depending on the car's battery size. A simple and inexpensive 16A upgrade (with up to 3.7kW) should drop that to between nine and 30 hours, or half the time again with a 32A (up to 7.7kW) set-up.
A 'Level 2' home wall recharger will convert domestic-supply AC to DC current, for convenient overnight charging. Costs vary wildly but a typical outlay is about $2000 for the 'wall box' and $1000 for the fit-out. We advise obtaining a quote before purchasing an electric car. Fancier, faster chargers can cost upwards of $20,000.
Electric cars available in Australia in 2020 »
Electric car incentives: Why Australia has none »

How do you charge an electric car away from home?
Commuters can use conventional power points at car parks, shopping centres, petrol stations, restaurants, hotels and other commercial sites. They may even have a dedicated wall box installed at their work.
For longer-distance travelling, fast and ultra-rapid chargers are being installed across the state and nation. In WA, the RAC Electric Highway® was rolled out in 2015 consisting of 11 charging stations between Perth and Augusta. Australian EV charging network provider, Chargefox, in partnership with RAC and other organisations, is also installing ultra-rapid charging stations, providing up to 350kW and 400km of renewable energy electricity in as little as 15 minutes for future electric cars.
Three are slated for WA, and the planned network will link Adelaide, Melbourne, Canberra, Sydney and Brisbane.
With many different providers of EV charging stations, the number of chargers is increasing monthly, so check out PlugShare – a crowdsourced electric car charging map that locates available power points of every capacity around the world, including across WA. It also provides helpful information on the plug type, location, vehicle suitability and even surrounding points of interest.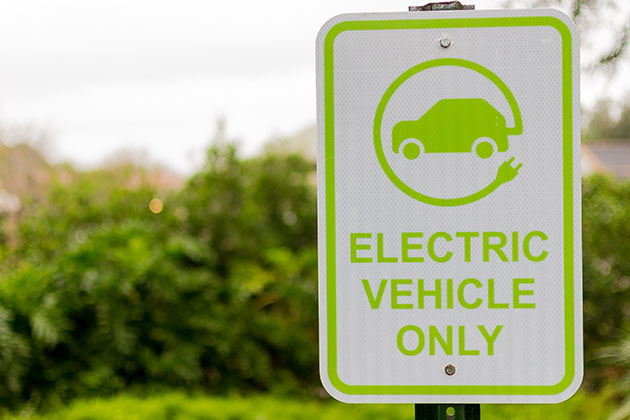 Most agree EVs will hit critical mass on the global market within the next decade
How long does charging take? Will charge times improve?
This depends entirely on the power source and type of electric car. From as little as 15 minutes for the latest fast-charge-capable electric car at an ultra-rapid station with up to 350kW on offer, or from about 40 minutes with 100kW chargers for higher-end cars like Teslas, to nearly 40 hours for a Tesla Model S with a 100kWh battery pack using a 10A household socket. Just keep in mind that an overnight charge every couple of days should keep most average commuters topped up and moving.
These charge times are likely to keep reducing as electric cars, batteries and charging technology are constantly evolving and improving.
How far can you go on one charge?
Older electric cars like the 2012 Nissan Leaf 1 and the earlier BMW i3 (both with circa 24kWh batteries) struggled to breach 100km in realworld driving, but newer models such as the 28kWh Hyundai Ioniq Electric should easily double that figure. This year's 42kWh i3 update is now claimed to offer a 260km range – matching the Renault Zoe 40. Nissan's new 40kWh Leaf II has a 270km range, and the facelifted Ioniq, expected to launch in September with a 38kWh update, will see that figure hit 300km. The 90kWh Jaguar I-Pace is said to exceed 400km, equalling the Teslas with similar battery capacities. That's partly why they're so expensive.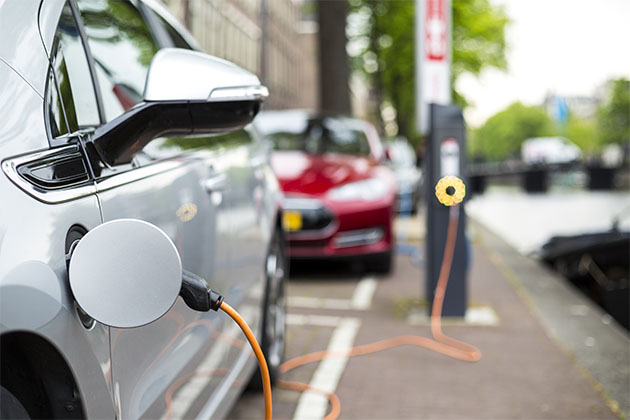 The RAC Electric Highway® consists of 11 charging stations between Perth and Augusta
What do they feel like to drive?
A Hyundai Ioniq Electric, for example, tips the scales at 1475kg while the similarly sized, petrol-powered Hyundai i30 Elite is 1382kg, so the latter is $22.96 cheaper to register in WA. In the Hyundai Kona's case, the electric is about 300kg heavier than the ICE equivalent, so it costs $68.88 more to register.
Overall, what are the benefits of owning an electric car?
Strong, smooth and quiet performance
Zero tailpipe emissions
Home-charging capability that's just like plugging in a mobile phone or tablet before going to bed
Cheaper servicing costs compared to ICE vehicles
New electric cars are usually well specified with safety and convenience features
What are the down sides?
Costly to buy
Limited charging infrastructure in regional areas
Limited choice of vehicles in the market
Time required for charging
Fortunately, all the above are expected to be addressed over time.
Enjoy this story? Get more of the same delivered to your inbox. Sign up to For the Better eNews.

We believe electric cars are our future. To support this, RAC built Australia's first Electric Highway to make it easy for early adopters to get around.