15 May, 2018 By: Glenn Butler
More than 1.2 million electric vehicles were sold globally in 2017, yet in Australia our tally for the year was just 1,100. Why has the electric revolution been so slow to take over Australian roads?
January 2007 was the month that was supposed to change the world.
In the same month, two potentially revolutionary new consumer products were revealed by two visionary corporate leaders.
On North America's East Coast, General Motors' talismanic product chief, Bob Lutz, whipped off the covers of the electric-powered Chevrolet Volt, an alternative fuel car that would free us from the environmentally harmful shackles of fossil fuels.
On the West Coast, Apple's equally charismatic leader Steve Jobs unveiled the iPhone, a touchscreen 'smartphone' that would revolutionise communications.
Twelve years later, only one of those two technological wonders has fulfilled its potential.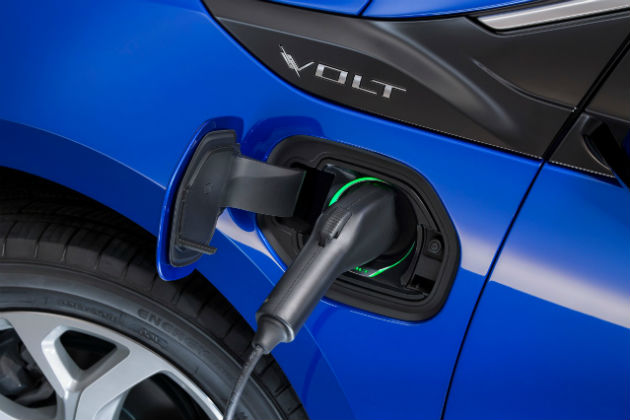 While we can no longer live without smart phones, the Electric Vehicle (EV) revolution has been more of a trickle than a charge, although not for want of backing by car companies or the belief that EVs are the future.
Not long after the Volt's debut, global juggernauts Nissan-Renault and BMW jumped on the electric bandwagon.
Nissan-Renault proclaimed that EVs would be 10 per cent of global vehicle sales by 2020. BMW said it could be as much as 15 per cent.
Today, less than two years from that deadline, EVs account for just over one per cent of the global new car market, even after a relatively 'big' year in 2017 in which 1.2 million EVs were sold worldwide.
According to data provided by EV Volumes, China and not California led the way, accounting for 606,000 or half of EV sales in 2017, followed by the USA with 200,000 and Norway with 82,000.
Norway's EV sales in 2017 represented 52 per cent of its new car market, out-selling fossil-fuel cars for the first time.
However Norway's strong results can be attributed to it being an early adopter, supporting the EV market with strong incentives and infrastructure.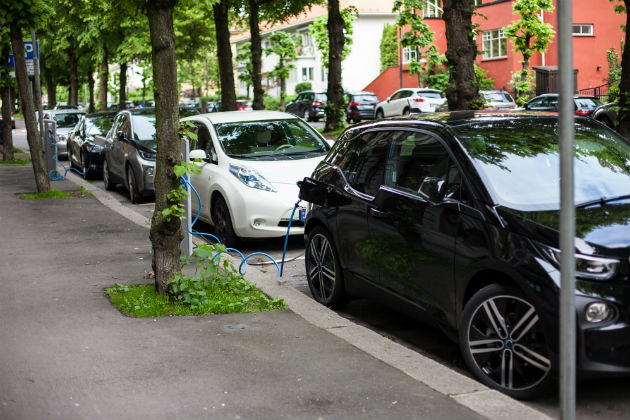 Closer to home, Australians bought just 1123 electric vehicles in 2017 according to VFACTS industry figures, although those numbers do not include Tesla sales, as the American company refuses to reveal its sales figures.
The Australian automotive magazine Wheels says it's around 1060 vehicles per year.
Even taking into account those unconfirmed Tesla numbers, 2183 EVs per year is a long way short of the 10 per cent share, or 120,000 vehicles those early car manufacturers predicted would be the case by now.
Of the 14 million new cars on Australian roads today, 8000 are EVs and sales have declined since a high of 1700 sold in 2015.
Despite many car manufacturers releasing new EV models, very few of them are available here.
"The main reason there is low take-up is you can't buy them," says Chris Jones, national secretary for the Australian Electric Vehicle Association, an organisation dedicated to bringing about Australia's electric mobility future.
"Basically, you've got a choice of a $70,000 BMW or a $120,000 Tesla, and that's it."
Anne Still, RAC's general manager of Public Policy, says that while interest in EVs remains high, the lack of choice at a variety of price points and the need for more EV infrastructure is slowing down adoption.
"Certainly, there's more work to be done enticing [Australians] and encouraging manufacturers to make sure those vehicles come to Australian shores and consumers have access to those vehicles."
"Currently there are two or three electric models on the Australian market. Compare that to Europe where there are about 20 models – more than 60 once you start looking at different specifications.
"We will see a new Nissan Leaf come on the market [later this year], so we hope that is the start of the change."
---
Enjoying this article?
Sign up to our monthly enews
---
While Still and Jones believe more choice at varying price points would increase EV sales, car companies would argue they've been offering electric cars in Australia since 2010 and that the demand simply isn't there.
"It's a chicken and egg situation," says Jones.
"Sure, EVs have been here since 2010, but always in limited numbers. Car companies need to do more than dip a toe in the water from time to time."
Over the next two years high-end brands like Mercedes-Benz, Volvo, Porsche, Jaguar, Aston Martin, Audi and BMW are all bringing pure electric models to Australia.
However Jones says it will be the more affordable vehicles from mass market brands like Mazda, Hyundai, Holden, Ford or Toyota that will really
kick-start EV sales.
With Nissan, Renault, Volkswagen and Hyundai having confirmed they have new models on the way, he says things are moving in the right direction.
"Personally, I think the Renault Zoe and the new Nissan Leaf will change the fortunes of EVs in Australia. And the Hyundai Ioniq.

"They will be the cars that will prove to most Australians that EVs can stack up against petrol alternatives."
RAC's Still says the lack of federally mandated CO2 emissions standards for new cars is also hampering EV market penetration, as well as low emissions vehicles more broadly.
"We are responding to Federal Government proposals to implement Australia's first [CO2] target.
"That would incentivise car companies to bring in and sell greener car models in the Australian market."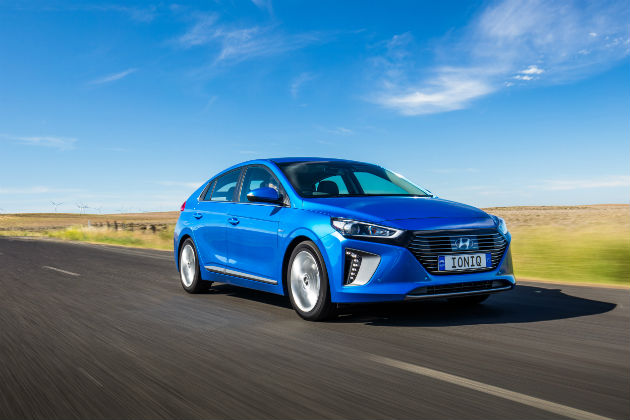 Jones says the huge annual income generated by the fuel excise – $16.3 billion in the 2016/17 financial year alone – may be contributing to government reluctance to act on the growing emissions from vehicles.
"I think they are [reluctant]. They wouldn't like to admit it, but I think they are."
While Jones acknowledges the fuel excise is a de facto road user tax, he says EVs cannot be criticised for using the roads and not paying this tax given they don't use fuel.
"I believe the time has come for the Federal Government to come up with a new way to ensure people pay to use the road," says Jones.
RAC says reform is required.
"Federal fuel excise should only be reformed as part of the broader reform of taxation on motorists.
"Governments should work towards the development of an equitable charge to replace the existing revenue raising fees and taxes."
If appropriate levels of government and manufacturer support are in place, Jones says the last remaining hurdles will be as with all car purchases, availability, price and preference.
"Once EVs are more widely available and are priced competitively with petrol alternatives, then we will be ready to drive our EV future."
Enjoy this story? Get more of the same delivered to your inbox. Sign up to For the Better eNews.
More savings for lower emissions
RAC's Less Emissions Mission program rewards EV owners with discounts of up to 25% on comprehensive car insurance, discounted finance rates with RAC Finance, savings on RAC's Auto Services, and an upgrade on your Roadside Assistance.
Not sure if your car meets the criteria? You can check if your car qualifies.