13 July, 2018 By: Stewart Bell
Genuine, hilarious and freakishly talented, Duncraig's Daniel Ricciardo is the talk of the sporting world, especially after his stunning win at the Monaco Grand Prix in May – a remarkable victory after suffering a loss of power for most of the race.
His Monaco triumph, along with a thrilling win in China this year, are perfect examples of Ricciardo's potential, the 28-year-old having now achieved seven victories in Formula One (F1).
After seven full years of competing in motor racing's premier category, Ricciardo, who was racing for nearly two decades prior, has worked hard to become motorsport's most wanted man.
Ricciardo had an idyllic childhood in Perth, playing sport from a young age, with tennis his game of choice.
"I wasn't a legend [at tennis] as a kid," Ricciardo says. "But I was certainly passionate about it and I enjoyed it."
Ricciardo's racing career started early after he caught the racing bug from his father Joe, a motoring enthusiast and well-known Perth businessman.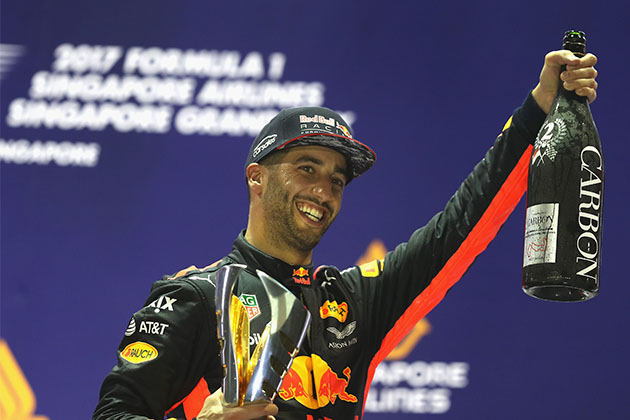 Ricciardo started go-karting from the age of nine and then at 15 stepped up from go-karts and into cars in the Australian Formula Ford series in 2005.
After just a few races, and at 16, he earned a scholarship for the 2006 Formula BMW Asia championship, winning two races.
From Duncraig to Monaco
With his talent clear, Ricciardo moved to Monaco in 2013 to focus on F1 and for the ease of travel on the mainly European circuit.
But every year at the end of the season he returns to Perth to see his family and soak up the Western Australian summer.
Ricciardo values the slower pace of life when he returns each year, finding Perth "clean and not too busy". When back, he makes time to catch up with old friends and loves to head to the beach from his family home in Duncraig.
He's also a fan of mountain biking and enjoys hitting the bush tracks around Kalamunda and Mundaring.
"It's usually hot when I'm back home so it's a good workout," he says.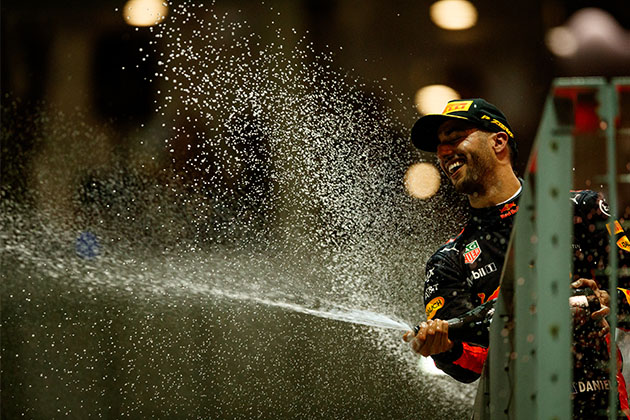 ---
Enjoying this article?
Sign up to our monthly enews
---
A challenging year
This year's break was a crucial time for him to begin preparing for the physical and mental assault of a high pressure year, with much expected of Ricciardo this season.
Energised by his Monaco victory, in September, he's hoping to break through at the Singapore Grand Prix. He's made the podium every year since 2014 but never managed to win.
Ricciardo considers the Singapore race one of his home events, along with Australia and Monaco, on account of the home support.
"Obviously Melbourne is my home race, but I always get a lot of Australians at Singapore as well," he says.

"Logistically, it's easy and a lot of my friends normally come there, so it's nice being close to home."
For the fans, it's a special experience with racing at night under lights and plenty happening off the track also, including a line-up of well-known international artists performing on stage.
"It's a street circuit so you can get quite close to the action. Spectators can see us brushing past the walls in a few places with sparks coming off the cars - it's quite a spectacle," he says.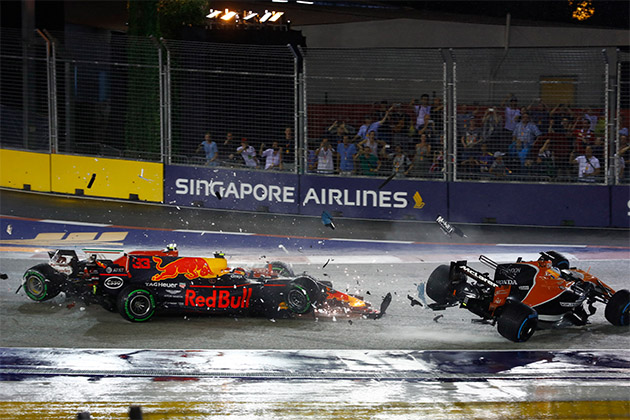 Formula One fitness
While the crowds are enjoying the action, for the drivers, every F1 race is a brutal test of fitness and endurance.
Cockpit temperatures can reach 60 degrees Celsius at racing speeds, made worse by three layers of fireproof clothing and a helmet. So it's no surprise drivers will lose up to 3kg in fluid over a two-hour period.
Add to that the extra physical stress of between 5-7 G-forces in the corners and under braking, or when they go wheel-to-wheel with anyone and you get an idea of the kind of intensive training needed.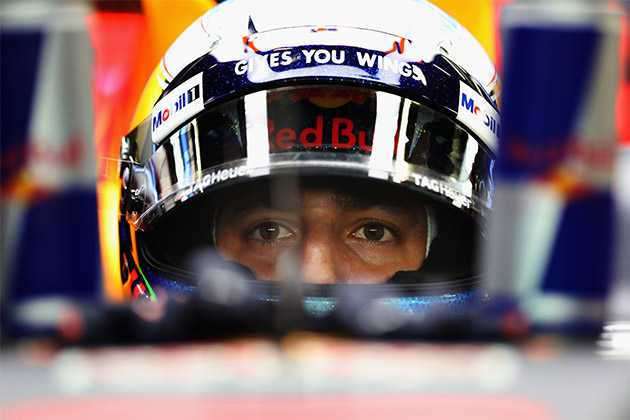 "If I know I'm doing the right things away from the track to prepare well, then I don't go into a race weekend feeling much pressure at all because I'm comfortable with what I've done in the lead-up to it.
"The team pay me to get results, but more than anyone I want to do it for me. I'm here to win, and that's kind of all the pressure I need to put on myself."
Enjoy this story? Get more of the same delivered to your inbox. Sign up to For the Better eNews.
See a piece of motorsport history
When it came to doing something with the RB10 car in which Daniel Ricciardo had his first three wins, Ricciardo generously choose to donate it to the Motor Museum of WA. Which means you can go see it for yourself. RAC members receive up to 20% off admission.