9 August, 2019 By: Ruth Callaghan
Almost every part of the farming process is being rethought.
For the world's oldest industry, a wave of change has seen new tools and techniques take over traditional approaches.
Digital technology has given farmers the ability to remotely operate machinery, reducing the need to actually drive equipment, and drones are being used to track invasive weeds, find broken fences and muster stock.
Even the traditional paddock has been rethought. The CSIRO has been testing 'virtual fencing' by putting collars on stock to track it without the need for fences.
But technology and innovation has always been part of agriculture.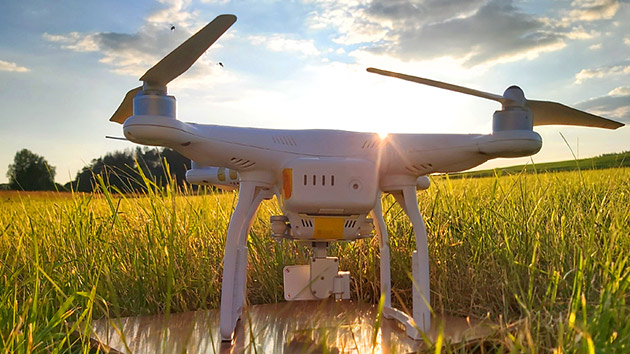 Making the leap to 'smart farms'
Dr Natasha Ayers, managing director of WA innovation training and incubation provider AgriStart, runs intensive bootcamps with farmers and technologists, helping agriculture start-ups find their feet.
"I think farmers have always been very innovative and they have always adopted different technology so that's not particularly new," Ayres says.
"Where there is a big change is the fact that connectivity is improving all the time. As connectivity improves, what can be adopted is going to change as well, and farming will be affected by how we use data and the integration of data across systems."
Being able to scan a green crop and pick out the weeds for eradication can reduce the need for pesticides, while other technologies such as blockchain encryption can be used by consumers to trace the origin of food and allow traceability from paddock to plate.
"Some farmers are very proactive and are looking for technology that's going to solve their problems. But to be honest other farmers can be quite overwhelmed by everything that's out there at the moment and what's coming," Ayres says.
"Farming businesses can be so complicated, I think a lot of farmers are still trying to understand how new technology is going to fit into their farming system."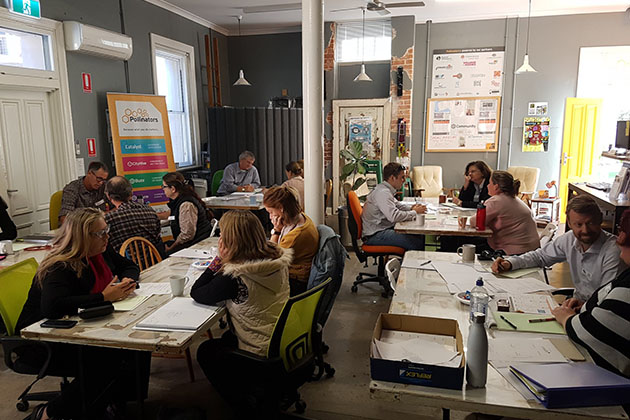 Getting connected
Network coverage is crucial if farmers are to tap into the emerging science known as the Internet of Things, which can see networks of connected smart sensors relaying data back to home base on tasks that used to require physical inspection, like the temperature in the grain bin or whether someone left the top paddock gate ajar.
Darrin Lee, a crop farmer from near Mingenew and chair of the Grain Research Development Corporation's Western Panel, says access to data is one of the most crucial enablers of digital agriculture.
"You need access to connectivity, so you can actually get the Internet of Things or access to phone signals, whether it's through a low frequency or through mobile, phone 4G or 5G," he says.
"You need interoperability, for computer systems or software systems to exchange information so machines made by different manufacturers are able to talk to each other."
The Department of Primary Industry and Regional Development is working with farmers and technologists to try to encourage digital agriculture in WA, seeing its role as facilitating the connection between producers and new technology.
It is also helping with the basics – with projects designed to improve mobile and wifi access on farms and an investment of $5 million to help clusters of farmers get better network coverage outside the current NBN zone.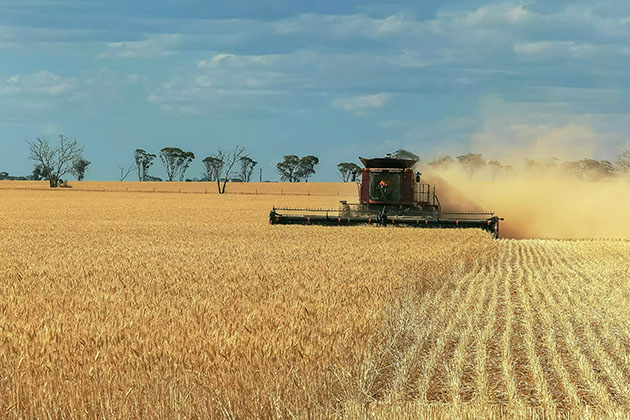 Turning a bad season into a better one
The Bligh Lee family farm is a hive of digital activity, with its own wifi network, moisture probes in the soil, connected weather stations, remote sensing devices and a data centre that collects and analyses the results.
The information means it is possible to make more informed decisions and get the best possible results from the land.
"Whether you're farming 1000 acres, or 30,000 acres, the fundamentals of farming haven't changed," Lee says.
"You've got to put the seed in the ground, we need rain for it to grow and we have to manage the crop, which means also managing weeds and diseases.
---
Enjoying this article?
Sign up to our monthly enews
---
"We can now have instruments in the ground and can get data sent to us on the mobile phone, to say you have this amount of plant-available water right now.
"You can monitor what you've got and then make decisions in regard to nutrition, such as whether to apply more nitrogen to get better protein levels.
"We are farming a lot smarter and digital agriculture allows us to add precision to decision."
"Fundamentally, we do the same thing, but it's about making the best decision at the time from the information you're getting."
The variability of seasons means the family's best farming year yielded nearly thousands of tonnes from the same land that in a poor year had yielded just a few hundred.
"I don't think in my 22 years of farming, I've had two seasons that are the same," he says.
While technology can't guarantee an endless boom, it can make farming much more consistent, which Lee says can mean the difference between a good season and a bad one.
We're also using technology to make the future better
We're thinking about the future now so we're ready for the changes ahead. An important part of our planning for the future is looking at how we can live, work and move around our State more sustainably.