2 October, 2017 By: Courtney Pearson
It all started with a galah.
When Kanyana Wildlife Rehabilitation Centre founder June Butcher discovered the bird injured on Kalamunda Road near the cemetery more than 35 years ago, she knew she had to help.

"I picked it up to take it home and remember thinking, oh my goodness, what am I going to do with this bitey thing?"


She worked it out, nursing the animal back to health and then returning it to the wild.
Always a wildlife lover, that first galah set Butcher on her way from being a carer of human patients, as a nurse, to a wildlife warrior.

She continued to take in and nurse increasing numbers of injured native animals, organically creating a wildlife hospital in her home.
Over a number of decades, her home-grown operation has turned into the Kanyana Wildlife Rehabilitation Centre, where, nestled among the trees in the tranquil Perth Hills, sick, injured, orphaned and displaced native wildlife are cared for.

Many patients are brought in by WA locals who stumble upon them in their daily travels, while others are flown to them from around the state for proper care.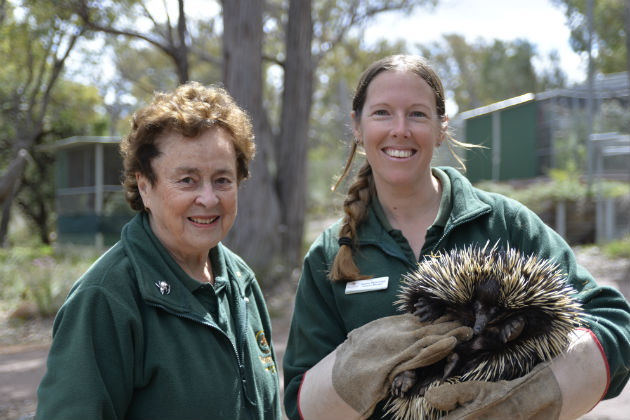 Supported by her late husband Lloyd in setting up the centre, Butcher eventually left her nursing job to focus full time on caring for WA's native animals.
When she started out Butcher said there would be animals everywhere from the kitchen to the laundry at her Gooseberry Hill home.
"There weren't too many [animal] carers around in those days."
"I'd be up at 5am feeding baby birds and my daughter used to have to take baby birds to school to feed them at lunch time," she says.
"We were trying to get the job done but as the numbers increased it just became impossible."
To create some space, Butcher and Lloyd created a purpose-built area – the original hospital – on their property, calling it Kanyana, an Aboriginal word for the place of many waters – a place to heal.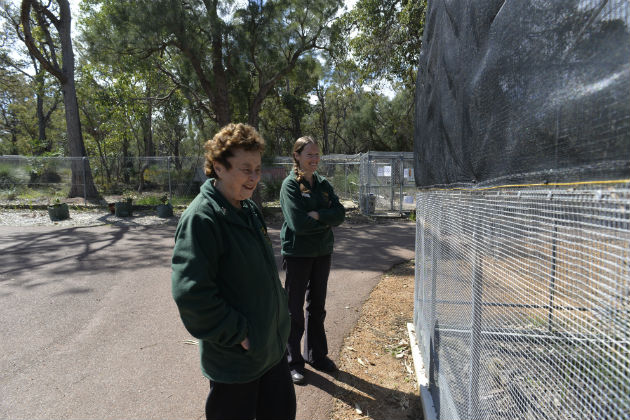 However, over the years, demand continued to grow and once again, Butcher found they had again outgrown the facilities.
A new and bigger solution became possible when Butcher received a $1.5 million Lottery West grant, allowing them to move from Gooseberry Hill to their current location, an old Girl Guide's camp in Lesmurdie, in 2010.
---
Enjoying this article?
Sign up to our monthly enews
---
Kanyana Wildlife Centre is now both a hospital and research centre with two breeding programs for bilbies and woylies, an education hub and the home for a number of resident animals.
Nearly 3000 patients were admitted last year – a huge jump from the 70 they began with in 1986, and research at the Centre even helped discover a flu-like virus in bobtails that had baffled scientists for years.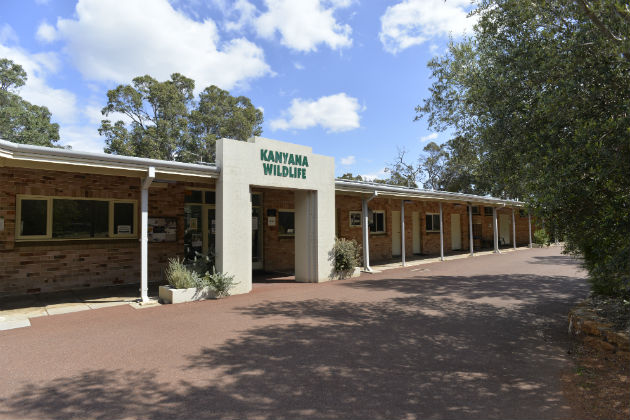 With so many animals, volunteers are crucial to Kanyana's operations. Nearly 300 volunteers currently give up their time to educate visitors, feed and nurse the patients back to health.
"We have a group of volunteers who go down to the airport three or four times a week to pick up animals that have come from different mine sites," says Butcher.
"We're not just covering the Kalamunda area – we're covering the whole of Western Australia."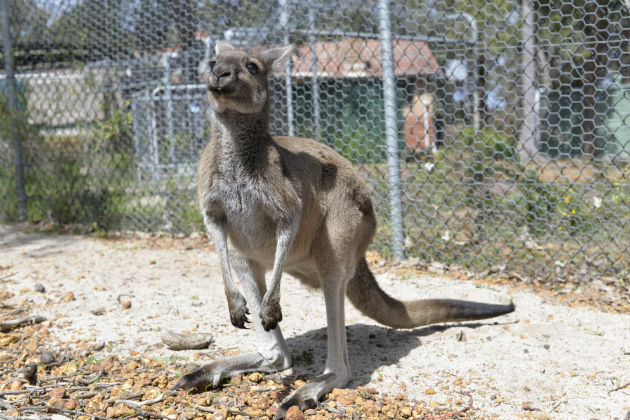 The patients of Kanyana
Hospital manager Tasha Hennings has been with the centre since 2013 and has made connections with some incredible animals – like a sick baby emu who arrived covered in ticks.
"When he was strong enough we put him in with our chickens [at home]," she says.
"He got to run around with them for a little while but he got too big.
"We had a kid's paddling pool which was his little pool, he'd jump around in there and play."
She's also been mum to an Australian bustard – one of the largest birds found in Australia – which would follow her 24/7 and only fall asleep if it was with its teddy.
With cars being one of the leading causes of wildlife injury, Hennings has become extra vigilant while driving.
"I'm constantly pulling over [to help injured wildlife] – I'm late nearly everywhere," she laughs.
Butcher's leap of faith has meant thousands of animals that would have previously gone untreated have been nursed back to health.
Pointing to the army of volunteers that have contributed, Butcher says she is a firm believer that we all have the ability to help in some way. All it would take is to keep a simple first aid kit for wildlife in the car.
"If everybody had a little bit of equipment in their car they would feel so much more confident and actually do something rather than thinking they're going to be late to their appointment and don't have time to deal with it," she says.
For Butcher, it only took one galah.
Enjoy this story? Get more of the same delivered to your inbox. Sign up to For the Better eNews.
Rescue tips
You can never plan for a wildlife emergency, so here are some tips to lend a hand if you need to help a sick, injured or orphaned animal:
Approach the animal with caution
Use a towel, or something similar, to pick up the animal
Put it in a secure container, like a cardboard box
Keep it in a quiet and dark place
Do not feed or give it water
Immediately seek help from a qualified person
You can also print out and keep this glove box guide to guide you if you have an encounter with sick, injured or orphaned wildlife.
Kanyana Wildlife Rehabilitation Centre relies on volunteers to cover a number of roles at the centre, with regular training courses offered. Find out more at kanyanawildlife.org.au/get-involved/.