Here are some of the best light festivals in Australia.
Bruce Munro: Field of Light, Uluru
Originally conceived in 1992 on a camping trip to Uluru, Bruce Munro finally installed his Field of Light in 2015. The sea of light swirling across the red desert had been built up to with installations across the UK and the US before finally arriving in Australia. Extended multiple times to suit demand, the artwork will finally be decommissioned in December 2020.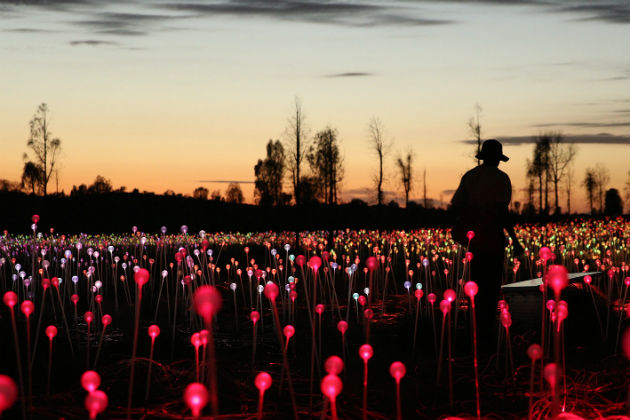 Parrtjima Festival , Alice Springs
One festival you may not have heard of is the Parrtjima Festival in Alice Springs. Running each year in April, this celebration of light and colour turns the red centre into a kaleidoscope of Aboriginal art and music.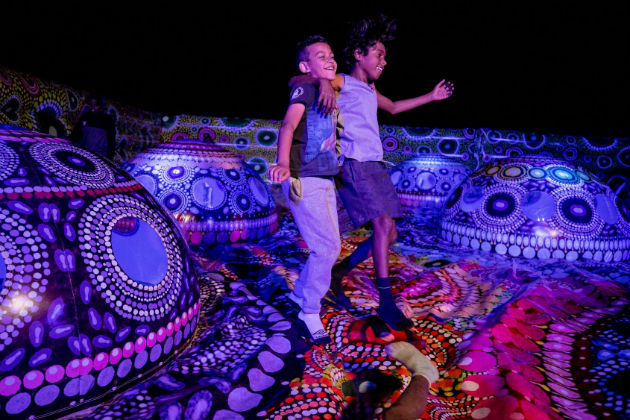 Between 6:30pm and 10:30pm you can visit Parrtjima for free as the Alice Springs Desert Park becomes home to the spectacular lighting of the MacDonnell Ranges, lights installations and the Festival Hub.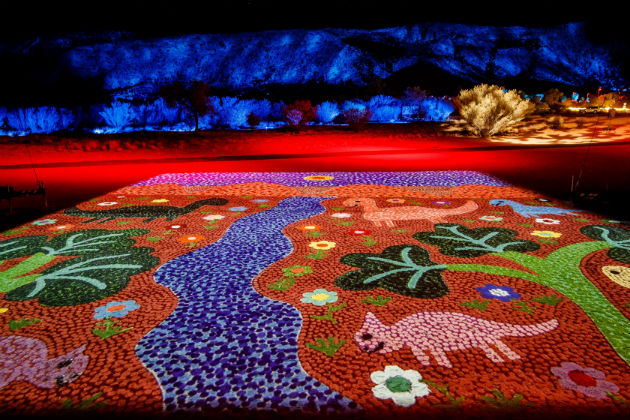 A free bus can transport you between installations and to and from Alice Springs centre.
The Parrtjima Festival runs between the 3-12 April in 2020.
Vivid Sydney
The annual festival of light held in Sydney takes place over three weeks in May & June. The centre piece of Vivid is always the light sculptures, but over time has evolved to include music, public talks and debates.
Vivid began in 2009 as a smart light festival highlighting energy efficiency and has grown into the biggest light festival in the world, with installations and events spread across Sydney and the surrounding area.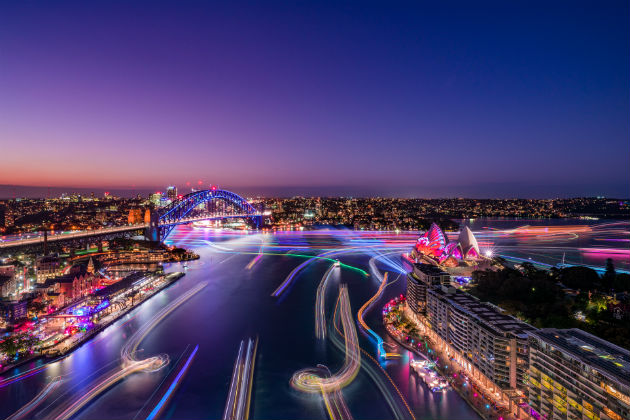 Tropical Light, Darwin
Bruce Munro's most recent installation was in Albany to honour the Anzacs who departed from Albany for the Great War. This installation has been moved to Darwin and re-purposed for November 2019 to April 2020. The largest Australian exhibition undertaken by Mr Munro, featuring eight immersive large-scale installations across the Darwin CBD and Waterfront precinct will be known as 'Bruce Munro: Tropical Light'.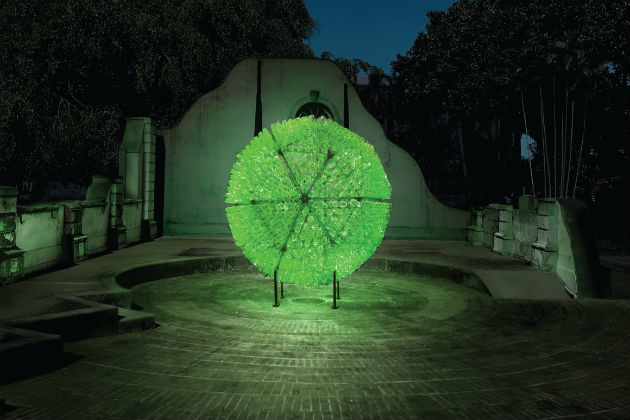 Ready to light up your life?
If you fancy a trip to visit one of these Australian installations, contact one of our friendly travel consultants to get a trip started