22 October, 2019 By: Tatum Stafford
Western Australia makes up one third of Australia's total landmass - a lot of land to cover for those planning on travelling through our state.
But thanks to a few handy phone apps, some which don't even require WiFi or phone reception, travelling through regional WA is becoming easier than ever.
Here are 10 travel apps that will help you navigate the best of the west.
1. Maps.me

Downloaded by over 100 million travellers worldwide, Maps.me hosts detailed maps which can all be accessed offline. The maps feature a range of restaurants, tourist attractions, hotels, ATMs and public transport options, and are also optimised to save your phone's memory space, making it a trustworthy resource if your phone is going flat and you've lost your way. The app also has a great user contribution function, where travellers can share locations like great walking trails or water refill spots for fellow users to see.
2. Fuel Map
You'll seldom be stuck with an empty tank thanks to Fuel Map. Updated frequently by members of the public, this app displays current fuel prices, locations and service station brands on its GPS map homepage. The app also lets your track your vehicle's fuel economy with a fuel log, and time-stamps each fuel pricing update so you can view each station's pricing in real-time.

3. BeachSafe
Created by Surf Life Saving Australia, BeachSafe provides expert, firsthand advice about the location, surf conditions, weather, local facilities and any hazards on all of Australia's beaches. The app's specific advice regarding rip currents, marine creatures and waves can provide particularly useful in regional areas where there are fewer locals in or around the water.
4. First Aid
An essential for anyone travelling in remote or rural areas, St John's First Aid app contains detailed description of 13 of the most common and critical conditions that require immediate medical attention. Featuring step-by-step emergency first aid instructions with accompanying images, this app, with the correct use, could help save a life. Another useful app from St John's is First Responder.
5. FindPenguins
A sure-fire way to remember your holiday is through a blog, and the FindPenguins app is an easy way to store, edit and manage blog posts and photos from your travels. The app contains a digital travel journal that can also track the location of your photos and posts with GPS (even when offline), so your digital 'footprint' can be shared with family and friends who aren't holidaying with you.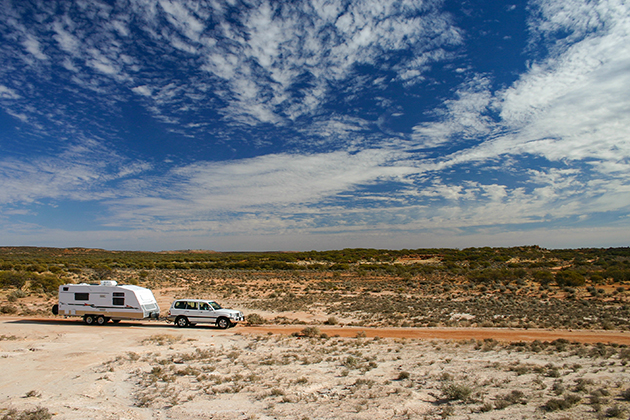 6. SAS Survival Guide
Though the Guide was established by a former SAS soldier from Britain, its accompanying SAS Survival Guide app contains a wealth of information useful for those travelling throughout rural Western Australia. Tips about tackling snake bites or other animal dangers, an urban survival checklist, a first aid guide and photo galleries of medicinal and poisonous plants are particularly pertinent for WA travellers.
Enjoying this article? Check out:
7 rare West Australian wonders »
10 of WA's best waterfalls »
7. SunSmart
Perth enjoys more days of sunshine than any other major Australian city - but within that sunshine is harmful UV that can be damaging without us even knowing. The SunSmart app uses GPS to alert you when sun protection is recommended for your location, and also houses a handy sunscreen reminder feature, live UV level tracking and a four day forecast of weather information.
8. WikiCamps
WikiCamps is the perfect companion if you need an easy way to find campgrounds, hostels and caravan parks during your trip through WA. With thousands of user-generated camping listings and tips, the app features handy amenity filters, camping checklists, an activity guide for the area and even a WiFi hotspot map - but don't worry, the app connects through your phone's GPS if you're not connected to WiFi.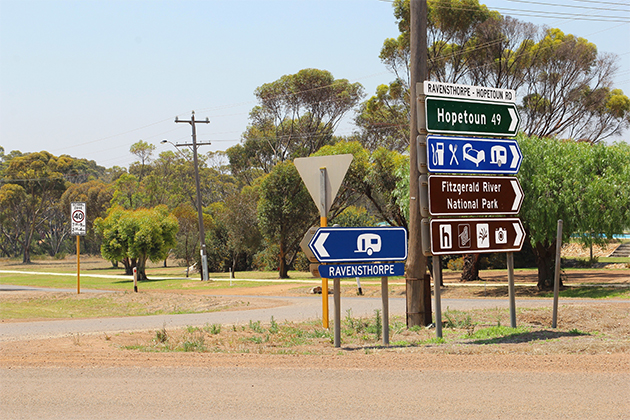 9. Trails WA
Also created by the Department of Parks and Wildlife, Trails WA allows users to plan their trail route through an easy-to-use app. Featuring trails for walking, mountain biking, cycling, four-wheel-driving, snorkelling and more, trails on the app can be filtered by location, trail type, level of difficulty and time, and also contains important alerts for trail closures, bushfires and road conditions.
10. Field Guide to Western Australia Fauna
Developed by scientists at the Western Australian Museum, this Field Guide is a fantastic resource for identifying and learning about unique animals throughout WA. The app holds profiles of over 250 species that are displayed through live images from native habitats, lists of characteristics and maps of their distribution throughout the state.
Images: Surf Life Saving Australia, Shutterstock
Keen to explore more of WA?
RAC members receive up to 15% off local maps and guides, available to buy online or instore at your local RAC Travel Centre.