Founded in WA, Town Team Movement is a non-profit organisation that empowers people to act local and create more vibrant places to live, work and connect in their town or suburb.
Town Teams work collaboratively to identify opportunities for enhancements and beautification to their neighbourhoods, with more than 90 Town Teams across WA. Each group is made up of local people and business owners who volunteer their time to reimagine and refresh public spaces and showcase a sense of belonging to their towns or suburbs.
Town Teams use community placemaking to achieve these projects. Placemaking is not government-led but people-led, and is a practical hands-on process for creating places that people will love and feel connected to.
Town Team Movement recently celebrated 100 Town Teams milestone by launching the 'Book of doing' which showcases actions completed by Town Teams across Australia. When RAC's Principal Partnership began, there were only 20 Town Teams, since then the movement has grown exponentially! To download a PDF version of the book, click below.
Join or start a Town Team Book of doing
Our Connecting Communities fund
Each year we provide up to $80,000 in funding for WA Town Teams to apply for and further support their community placemaking project.
Applications for Round 4 of RAC Connecting Communities Fund have now closed.
If you have any further enquiries, please email sponsorship@rac.com.au.
Successful applicants will be notified in August/September 2022.
Thank you for your help in connecting communities across WA.
Get Involved
We're asking our members to help decide which community projects we support. Have your say and register to vote now.
So far, we've supported...
More than 40 individual Town Team projects
Over $230,000 in funding across WA with much more on the horizon
Brought over 25,000 members of the community together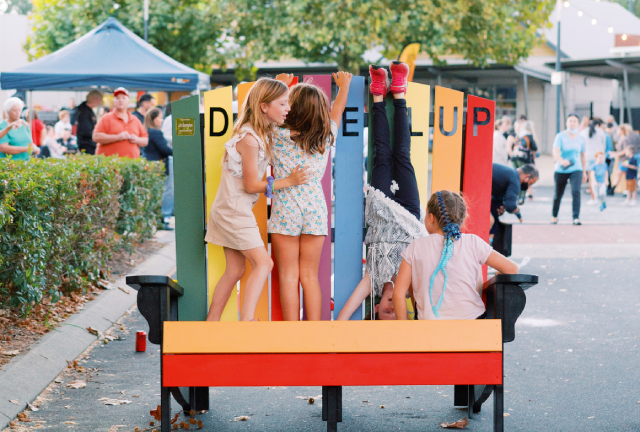 'The Big Chair' by Dalyellup Collective Town Team.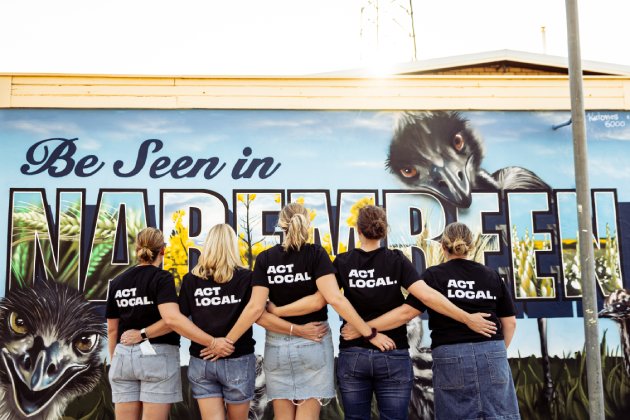 Churchill Street Mural by Narembeen Town Team.
Past projects as voted by our members