22 December, 2017 By: Fran Molloy
Driverless vehicle technology is offering hope of a truly independent future to people who have to rely on others for transport.
B
en Cox is no slouch when it comes to work.
The 28-year old holds down three jobs, working as an event co-ordinator, social media co-ordinator and ICT support at organisations such as the National Disability Services, Activ Foundation and Cahoots.
However Cox, who has a learning disability, cannot drive, which means he spends more than 12 hours a week on public transport getting to and from work.
"Transperth is making a fortune out of me," he laughs. "Getting to Activ in Balcatta is particularly difficult. I need to take three connections so it can take me an hour and a half.
"And I'm on a support services wage, so that would quickly head back out the door if I used Uber."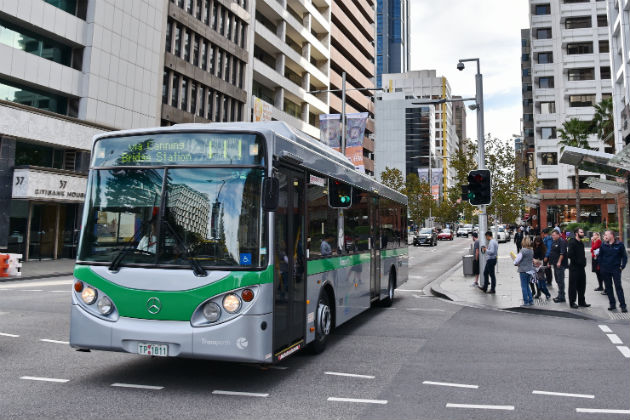 For Cox, the advent of driverless technology is exciting.
"It would be really good. If you could just get in and get to places easily and it could drop you right at your house, it would be great."
Julie Waylen, WA State Manager at the National Disability Scheme, says the ability of those with disabilities to get around – to go to work or visit friends - is a bigger issue than many realise.
"Across Australia, reports show that in people with disabilities aged from 15 to 64, one in three did not go out as often as they would like and one in four found it difficult to access buildings or facilities," says Waylen.
"We recently tabled a pre-budget report showing that in WA alone, 28.9 per cent or one-third of people with disabilities in WA had difficulty in using public transport.
"People with disabilities need reliable forms of transport where they can go to visit friends, get to work and access services. It's critical for them to economically and socially participate.
"It makes a very big difference to their lives."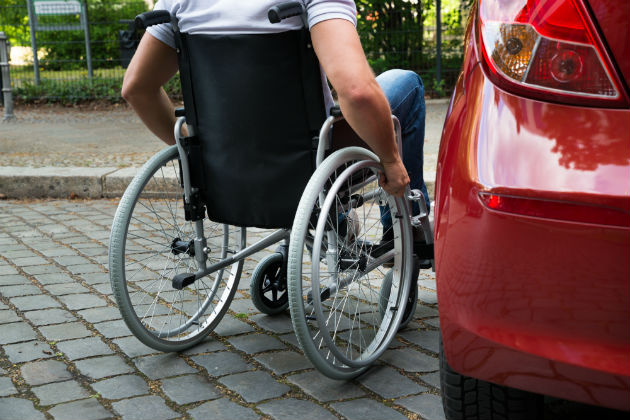 Driverless technology has the potential to dramatically change the status quo, says Waylen.
"It could cater for a variety of people with physical and intellectual disabilities. So not just for those in a wheelchair but people with other disabilities as well.
"That includes the 24 / 7 stuff – so after hours, as often after hours transport is harder to access."
---
Enjoying this article?
Sign up to our monthly enews
---
Flow-on effects to society
Professor Lynn Meuleners heads up the Curtin Monash Accident Research Centre where she conducts research into the epidemiology of injury and road safety.
She says the potential for automated vehicles (AVs) to improve mobility and access is exciting.
"Most crashes are caused by human error, so provided that automation doesn't demand attention, it may reduce risks for drivers who aren't so reflexive."
"For people who don't currently drive, such as people who are older or who have a disability, it could mean reducing social or physical isolation," says Meuleners.
"Provided the technology is affordable, it could enhance public transport, getting people those extra few kilometres to their door and could have flow-on effects enhancing mental and physical health for isolated people."
Making the most of its potential
While the technology is promising, Professor Meuleners says there is still a way to go for autonomous vehicles to deliver the benefits, including further advances in the technology, more trials and legislative changes that would allow fully driverless vehicles on roads.
Meuleners says there is also a risk that the people who could potentially benefit the most – the elderly and disabled – may be completely shut out of a driverless future if the costs of such technology are beyond their reach, or if the technology does not cater to their needs.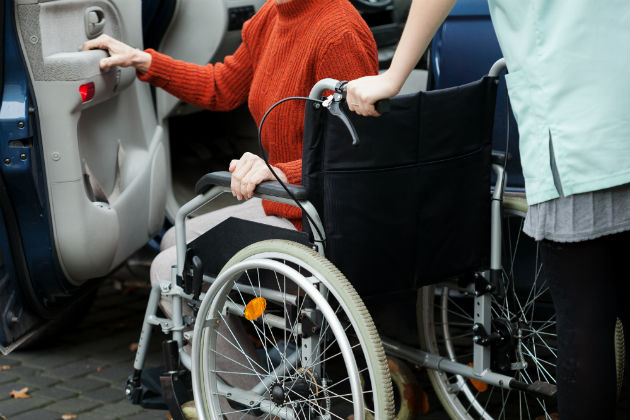 "Owning a driverless vehicle presumably gives you more independent access to transport, but a system similar to now – where you must wait for available taxis – may even make transport less accessible, because you may not have someone to help you get in and out or carry a bag," says Meuleners.
Waylen agrees.
"Driverless technology needs to take a whole journey approach.
"There is no point if a driverless vehicle drops someone off at a house or a shop, but then that place is not accessible.
"It's critical that people with disabilities are invited to co-design vehicles and driverless options in WA, so not just the vehicle but also the processes and systems involved with how you get one. For example, do you call a vehicle by an app? How does it work?
"We need people with disabilities to be involved every step of the way."
Enjoy this story? Get more of the same delivered to your inbox. Sign up to For the Better eNews.
RAC is leading the way in driverless technology
Driverless technology has the ability to make our roads safer and for those with disabilities, easier to get around. Since 2016 we've been running our world-first Automated Vehicle Trail on the South Perth foreshore, with the support from the WA State Government and the City of South Perth.
Our Intellibus in South Perth has seen more than 10,000 passengers and travelled more than 7700kms in autonomous mode.