12 December, 2017 By: Bronwyn Wilkie
There's a lot to love about electric rideables – they're eco-friendly, could help to manage congestion and they're fun. Here are just some of the many electric-powered transport devices on offer.
H
ave you heard of
electric luggage
, the motorised bag that carries weary travellers around the airport?
While its use is pretty limited as a genuine mode of transport, this novel invention is just one of a growing number of ingenious ideas springing up in the area of electric rideables, all thanks to improving technology and the development of ever-lighter materials.
As well as being occasionally quirky, electric get-arounds are a lot of fun. Here are three of the electric rideables that are making their mark at the moment.
Electric boards
While Back to the Future-style hoverboards may not be readily available (yet), electric hoverboards and skateboards are the next best thing for gliding around with minimal effort.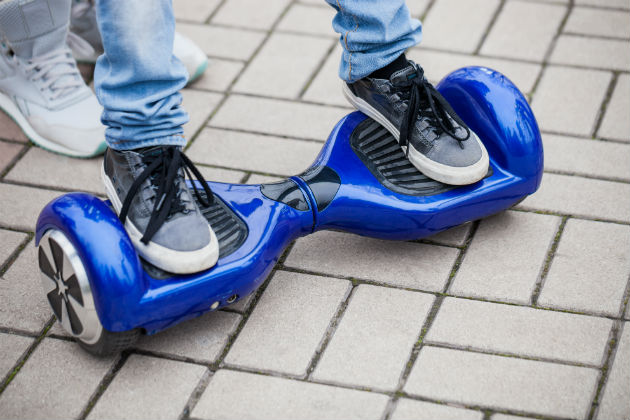 Included in this rideables group are electric hoverboards, skateboards, scooters and unicycles, with some zippy little devices capable of attaining speeds of up to 25km/h.
However, you need to keep these to private property only.
In WA you currently can't ride "motorised wheeled recreational devices" on footpaths, nature strips, roads or other public areas.
The only state in Australia that currently allows people to ride these types of motorised mobility devices in public, including Segways, is Queensland – but with researchers from Sydney's Macquarie University saying "these devices could provide an answer to traffic congestion by getting people" out of cars for short trips, other states and territories may yet follow suit.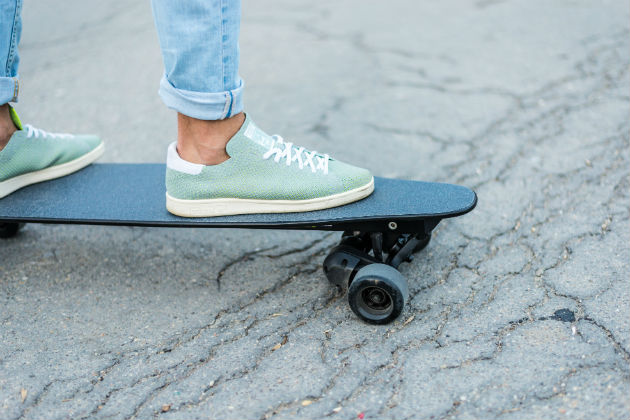 You can find electric rideable retailers in Perth and online. When shopping, keep in mind that the maximum power output of motorised recreational devices cannot exceed 200w, beware of cheap knock-offs, make sure whatever you buy is compliant with Australian safety standards.
---
Enjoying this article?
Sign up to our monthly enews
---
The electric bicycle
If you love the idea of cycling, but don't want to arrive at your destination red-faced and sweaty, an ebike (also referred to as a power-assisted pedal cycle) might be the answer.
Ebikes allow you to alternate between pedalling with and without electric power assistance whenever you want (or need) a little extra oomph. They come in all shapes and sizes, including foldable models for easy storage.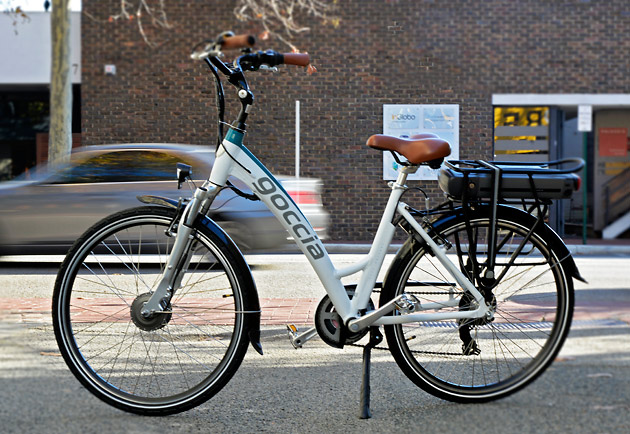 In WA, ebikes can go anywhere a regular bicycle can go, including shared paths or footpaths, provided the rider is aged 16 or over.
There are two categories of power-assisted pedal cycles in WA: those with a maximum power output of 200w and Pedelecs which have a maximum power output of 250w and a maximum speed of 25km/h. Riders must wear an approved safety helmet at all times.
There are a number of electric bike retailers in Perth, including Bikemore, where RAC members can get a 15 per cent discount off full-price e-bikes.
The electric scooter
Australia's first electric scooter, the Fonzarelli, sports retro appeal and offers a surprisingly quiet and smooth ride. It has plenty of pick-up – reaching 60km/h in six seconds – and is easy to manoeuvre, making it a dream for inner-city scooting.
Best of all, it releases zero emissions and only costs about $1 a week to run.

With a maximum speed of 80km/h, the Fonzarelli is an R-E class vehicle, which means its power output does not exceed 25Kw, as a motor vehicle it isn't allowed on shared paths or footpaths, and you need a specific motorcycle licence to ride it.
An approved crash helmet must be worn at all times, and protective clothing and gear are highly recommended.