15 June, 2017 By: Courtney Pearson
Get some fresh air and save your legs. Electric bikes are gaining speed in WA and with a bunch of new models now out, there's a bike to suit everyone.
RELATED: New ebikes in WA 2021 »

Western Australia is already big on cycling. More than 40 per cent of Perth residents cycle every week, while in regional WA about half of the population cycles weekly.
With a healthy cycling community the take up of ebikes is expected to be strong, especially when it will make the commute much easier on your legs.
Now that legislation on ebikes is in place all around Australia, the very first WA retailer of ebikes, Bikemore, is seeing the market steadily grow.
"Over the past couple of years more and more models have become available, there is better technology and far more people are aware of the benefits of an electric bike," says Bikemore manager Garry Crofts.
"For commuters, it means they aren't getting hot and sweaty so they can feel good for the rest of the day."
Global annual sales of power-assisted pedal bikes are predicted to reach
more than 40 million by 2023
.
Thinking about an ebike? These are the models that Crofts says to put at the top of your buy list.
Goccia City Zero Folding ($1990)
Part of the Italian range of Goccia ebikes, the City Zero folding ebike is top of the list for its sheer practicality, comfort and ease of use.
With a range of up to 55km for a single ride, the fold-away style is a clever concept for travellers with cars and campervans, commuters on trains and those who don't have the space to keep a full-size bike.
"This is a small 20-inch-wheel folding bike that's perfect for travellers or people that want to put the bike in the boot of the car to take to the river or the seaside and go for a ride for recreational purposes," says Crofts.
Given it takes less than 30 seconds to fold the bike, it makes it a very easy mode of transport to take, pack and store.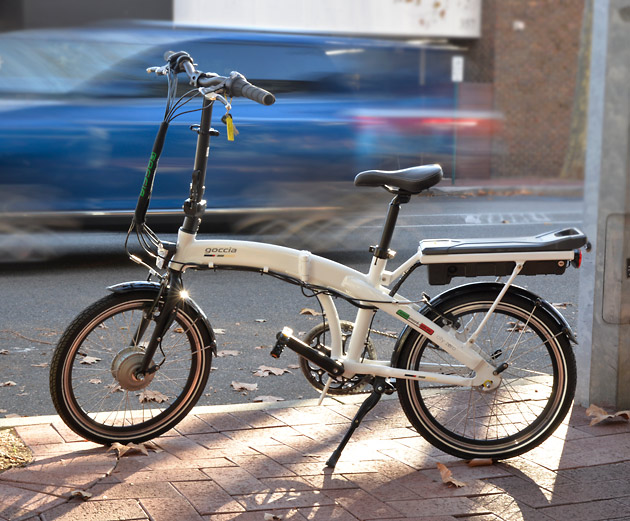 Goccia City Holiday ($2190)
As Bikemore's most popular and best-selling ebike, the retro-styled Goccia City Holiday is modern when it comes to efficiency.
At first glance the ebike barely looks electric, with all the wiring cleverly hidden within the frame.
The City Holiday can reach speeds of up to 25km/h, which is the top speed limit ebikes can go under WA regulations, and has a range of 55km, while the pedal assist helps to increase your fitness level while you ride.
"It's competitively priced with a mid-sized battery and quality electrical components, which suits most people," says Crofts.
"It's a comfortable ride and is easy to get on and easy to get off."
Because of its step-through frame, it's also a great option for people with injuries who can't step over the bike.
This unisex ebike is suitable for all ages.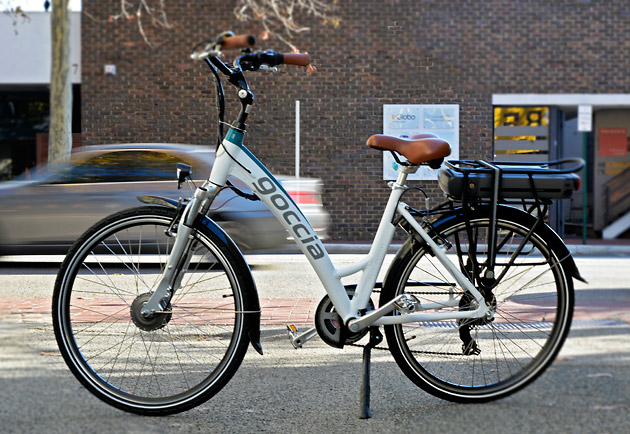 Dyson Folding ($2150)

A minimalist design with maximum features, the Australian-developed Dyson is the perfect mid-range ebike.

Crofts says that despite its larger size, the Dyson Folding is a remarkably convenient option.

"Even though it has 26-inch wheels, it can still be folded if you're short on space in your garage or you want to put it in the back of your car," he says.
---
Enjoying this article?
Sign up to our monthly enews
---
The rear-mounted 200 watt motor works in conjunction with pedalling, providing part or complete assistance where needed, and a thumb throttle lets you accelerate easily to pick up your pace. The rechargeable Lithium-ion battery pack will power you for up to 60km on one ride.
"People love the colour and the style, as well as the unique rear suspension system that makes it a really smooth and comfortable ride," says Crofts.
The Dyson folds by releasing the locking mechanism with your hands.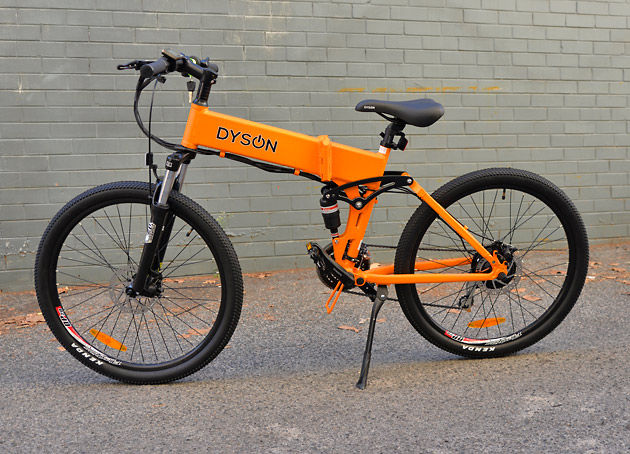 Earth Prime Mi5 ($2590)
Described as an all-terrain ebike, the
Earth Prime Mi5
suits both the city commute and light mountain biking.
Crofts says the higher price tag is worth it.
"They're designed in Germany using the latest advanced ebike technology, so they have the German innovation and quality," he says.
The Mi5 suits people who want an all-rounder ebike to take to work as well as take to the hills on the weekends for recreational riding.
The battery is completely integrated into the frame for a seamless look, and fewer electric parts means less servicing requirements.
This go-anywhere hard-tail electric bike has a purpose-built frame with integrated battery, USB charging port for your smartphone, larger 27.5-inch wheels powered by a quiet motor and a 36 volt 14 amp Lithium-ion battery pack that will let you travel around 70km in a single ride.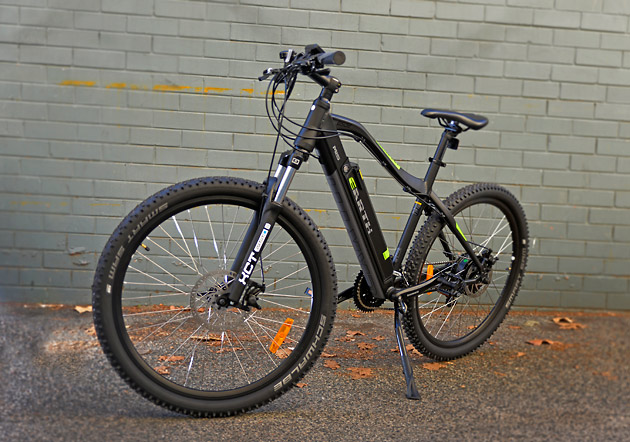 Vallkree Scrambler ($3790)
At the higher end of the cost-scale is the
Valkree Scrambler
, which mixes fun, technology and a great vintage look.
The quality-built Scrambler provides style and comfort with a range of around 50km in a single ride.
The 26-inch alloy frame houses a waterproof 13 amp battery, electronic display with trip computer, speedometer, self-diagnostic system, battery indicator, distance calculator and USB charging socket.
And it looks great, with retro style including a leather spring seat, bobber wheel fenders and 1920s double-springer Eltoro forks. Many of the vintage parts had to be specially made.
"Having the vintage look appeals to people young and old," says Crofts. "It's a funky, cool cruiser with a vintage style that never becomes dated."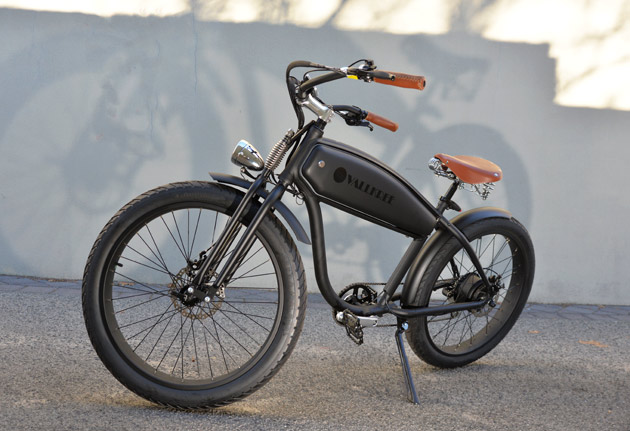 Enjoy this story? Get more of the same delivered to your inbox. Sign up to For the Better eNews.
A more connected WA
Cycling isn't just a great way to get around and stay fit and healthy, it also helps tackle traffic congestion and harmful vehicle emissions. Find out more about how RAC is working to support cycling as part of a more connected WA.