26 June, 2018 By: Glenn Butler
The days of buying a car from a dealership are not over, but they are changing, and its more convenient than ever.
Buying a car used to be so simple. Dad would see our neighbours drive up in a sleek new Mazdabishi Falcadore, and hear how they out-witted the wisecracking salesman to secure a razor sharp deal that cost little more than the trade-in on their old jalopy.
Envious, we'd head down to the same lot — just to have a look, mind — and somehow end up with a shiny new model we hadn't researched, paid for with a loan we could barely afford, wondering how the heck it all happened.
Buy cars direct
Today, new car buyers have more information about the vehicles they are interested in than ever before. Two-thirds of car buyers research potential car options before they go shopping via the internet, with newspapers (10.7%) and television (5.4%) a long way behind.
Our trust in the internet goes further than that. In 2017 Roy Morgan survey, nearly half (42 per cent) of Australian men said they would be comfortable buying their next car completely online, skipping the dealership all together.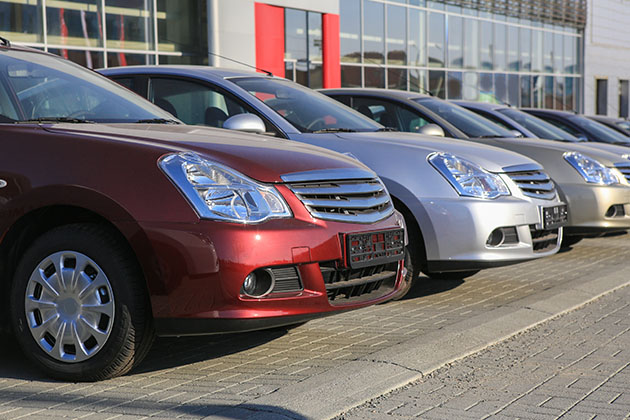 It wasn't just the younger digital natives who felt this way - the survey found that all age groups under 65 voiced a similar willingness to purchase sight unseen.
And we're getting pretty close to doing just that, with Subaru and Tesla leading the way in online car buying.
Like most car manufacturer websites, at Subaru.com.au you can build your ideal new car, right down to the alloy wheels and floor mats.
But where others then funnel your enquiry to a bricks-n-mortar car dealer for a test drive, Subaru shoppers can skip the test drive, place an order, sign the contract and place a holding deposit - all online.
Subaru stops short of delivering the car to your door, with buyers asked choose which dealer they'd like to collect the car from.
Tesla, however, will deliver your online purchase to your home or office or place of choice.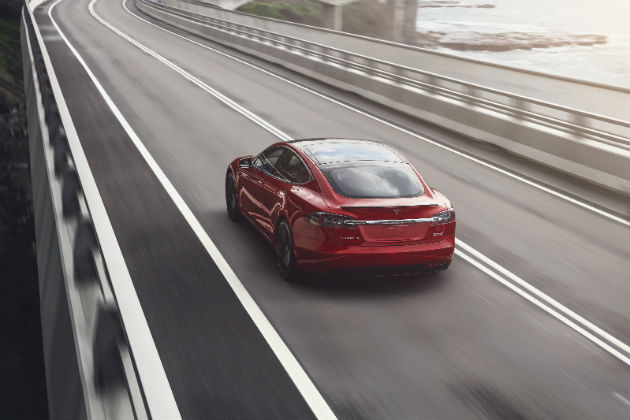 Australians had the opportunity earlier this year to buy Holden's all-new imported Commodore online weeks before cars arrived in dealerships as part of Holden's first foray into 'end-to-end' online retailing.
The pilot program has been extended to all Holden models for Melbourne customers, and offers delivery to your door.
Pick up milk, bread and a new car
Displaying cars in shopping centres has also become a popular selling tactic.
When Tesla arrived in Australia in 2014 it opened a couple of traditional dealerships in Melbourne, Sydney and Brisbane, but more notably it placed display cars in high traffic shopping centres like Chadstone in Melbourne and Westfield Marion in Adelaide.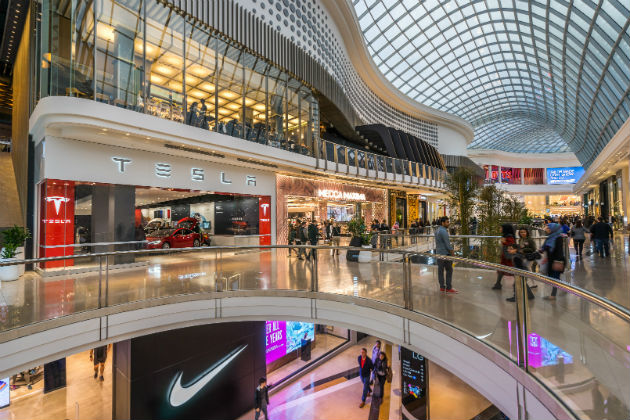 The success of the Tesla shopping centre showrooms caught the attention of other car brands and what started as a trickle has become a tsunami.
Subaru entered shopping centres in 2016 and recently launched three more pop-up shops across Victoria, NSW and QLD, taking the total to six, offering vehicles for test driving and complete sales process.
"The response to our innovative shopping centre stores is very positive," says Subaru Australia's managing director Colin Christie.
"Convenience is a key driver for our customers … especially as the traditional vehicle purchase process continues to rapidly transform," says Christie.
Mitsubishi, Renault, Holden and Audi are all opening or announcing plans for branded stores in shopping centres.
Mercedes-Benz has chosen a different path, partnering with premium coffee purveyor St Ali to launch a Mercedes-branded cafe and restaurant in Melbourne's CBD.
There is no car sell at all. Instead patrons can soak up the brand experience in peace as they sip a latte or bite into a G-wagen burger.
---
Enjoying this article?
Sign up to our monthly enews
---
No haggling, no buyer's remorse
Negotiating a price has long been a bugbear for car buyers, and they now have options for cutting to the chase.
Toyota's Drive Happy Project is taking the 'hard sell' out of car buying.
Under the project, sales people no longer earn a commission on each car they sell but are instead paid a set salary and a bonus based on customer satisfaction.
Secondly, initial car pricing is more transparent and includes all driveway costs so there are no hidden extras.
Thirdly, potential customers can take overnight test drives before buying, and have seven days after buying to return the vehicle for a full refund if they change their mind.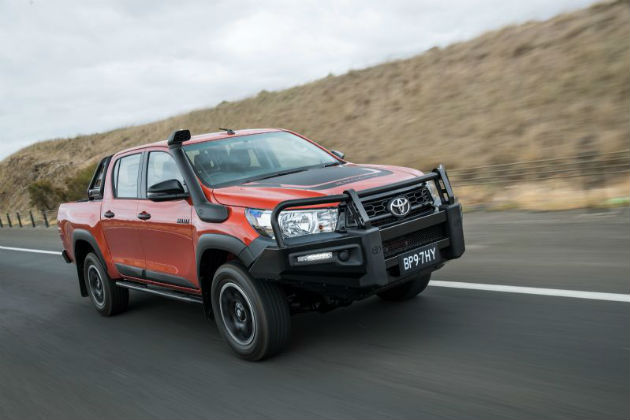 The Drive Happy Project, launched in New Zealand in April, saw an immediate drop in retail prices on popular Highlander and Hilux models by almost $10,000, according to NZ news site, Stuff.co.nz.
The new prices are much closer to what previous customers paid after haggling for discounts, says Stuff.co.nz, often called the "transaction price".
While Toyota has no plans to introduce Drive Happy in Australia, the premise has been proven.
Car brand memberships
Why buy one car when you can buy several?
In January this year, Ford Australia introduced a new-car loan pilot program called Ford 2nd Car. Under the program, buyers of Ford's Ranger and Escape SUVs can, for a fee borrow a Mustang sports coupe for two weeks during their first two years of ownership.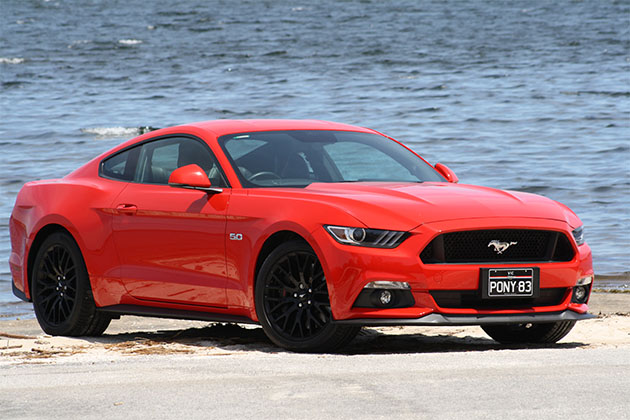 The program is Ford's way of "exploring new mobility solutions" for a future where, instead of buying a car, we buy a car brand membership and have access to their entire range. For example, a small hatchback or people mover for workdays, an SUV or sports car for weekends.
BMW's DriveNow program, which has been running in Europe since 2011 gives members access to a 6000-strong fleet of BMW and Mini vehicles across Europe, which they rent by the minute.
The program has already logged more than one million customers, and has been so successful that, earlier this year, BMW bought out DriveNow founding partner Sixt.
In April BMW and Mercedes-Benz formed a joint venture with their respective car sharing schemes (DriveNow and Car2Go) in a bid to increase reach and reduce overheads.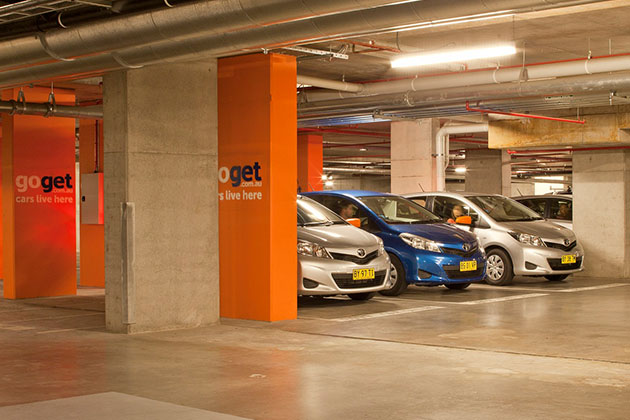 Ford, GM and many other car brands also have nascent car sharing programs, though none have yet reached Australia.
But there are car sharing options here, with GoGet, Car Next Door and Flexicar offering inner city dwellers car services, without the full costs of car ownership.
Enjoy this story? Get more of the same delivered to your inbox. Sign up to For the Better eNews.
Buy the way you want
You might like the idea of online shopping, or you might prefer to visit a dealership and take it for a test drive. RAC Finance can help you buy the car of your dreams - any way you'd like to shop. And we can insure your car too with $100 off comprehensive car insurance when you buy online*.
*Discount subject to minimum premium and applies to the first year of insurance only. Check the PDS to see if the policy is right for you.