8 July, 2019 By: Vanessa Pogorelic
For many West Aussie home buyers, living the dream still means living in a 'four by two' brick and tile home. But that mindset could slowly be shifting.
The pressures of urban sprawl and housing affordability have created some interesting alternatives to traditional homes.
Builders are incorporating new materials and alternative construction methods – some that could see you in a new home much quicker and at a much lower cost than using conventional designs and construction materials. The only hurdle might be your council's building codes.
So, if you don't mind the idea of thinking outside the box when it comes to the roof over your head, here are some interesting options to consider:
Tiny homes
The average new Australian home is about 30 per cent bigger today than it was 30 years ago, and West Australians are building some of the biggest houses in the country, just a bit behind Victoria and the ACT. Do we need all that space? Not everyone does and that's where tiny homes come in. The tiny home has been defined as a 'moveable dwelling up to 50m2' by the Australian Tiny House Association. They are cheap and quick to build and can be placed on a sliver of land. And most dedicated tiny home designers know how to use that tiny space very cleverly. Although there aren't many of these small dwellings around the country yet, tiny home builders are popping up everywhere, including WA. Bunnings have even started selling flatpack tiny homes in New Zealand at about $AU60,000 for a two-bedroom home.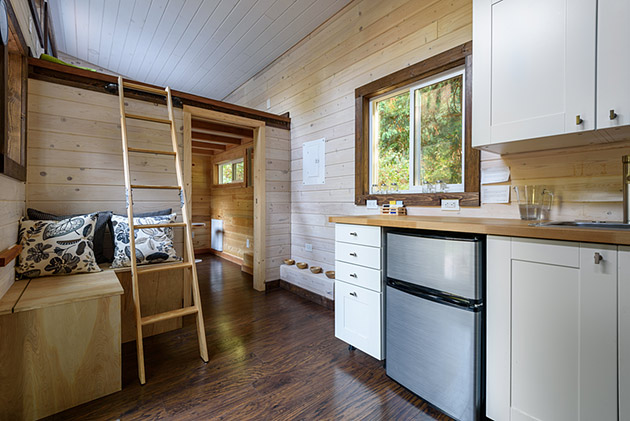 Hemp houses
No, they're not seedy joints in some back street - hemp houses are actually all about clean living. Made from a product called hempcrete, hemp houses are highly energy efficient, carbon neutral and are relatively simple to construct. Hempcrete is exactly as it sounds - a concrete made from hemp. It's actually hemp hurd which comes from the hard stem of the hemp plant. This is mixed with lime and water which creates an incredibly strong bond. The product provides exceptional insulation and is fire and pest-resistant. It's not cheap to build with but the energy efficiency of the finished product means costs are likely to even out in the long term.
Shipping container homes
If you want an affordable, sustainable new home with a short construction time, get into a shipping container. Far from being just a metal box, shipping containers are being turned into ultra stylish dwellings. And with the ability to be stacked, your containers could become a multi-storey mansion. Most of the modifications are done in a factory and then transported to your block where the structure can be assembled in a few days. After that it's a matter of finishing off the interior and connecting services to the home. Shipping container homes are incredibly strong and durable and if you're buying a used container, you'll also be recycling. For those going DIY, used containers can be purchased for as little as $2000. Just check the container's history to make sure it hasn't had anything nasty transported in it, like fertiliser. Otherwise there are a growing number of building companies that can create the shipping container home of your dreams.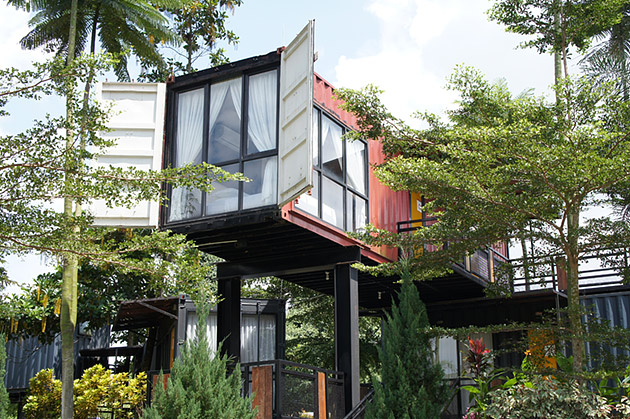 Earthbag homes
Earthbag homes are a little like an igloo made of sandbags and as you'd expect they're dirt cheap to construct. Polypropylene bags are filled with earth and arranged in layers to create the walls of the home. The bags are then covered in a render. Earthbag homes are often dome-shaped but walls can also be constructed in straight lines. Earth bag homes are energy efficient, solid and built to last. They're the ultimate in sustainable architecture and don't require a lot of skills to build.
Prefab homes
The term 'prefab home' refers to any home that is manufactured off site then brought to your building site to be assembled. Even shipping container homes are regarded as a type of prefab dwelling. Separate modular components that are slotted together to make the walls, floors and ceilings in the home can be made from any number of materials from concrete and steel, to extremely lightweight materials such as Structural Insulated Panels which have a rigid foam core. Prefab construction times are shorter than traditional home construction timelines because the components are built in a factory. There's less waste which makes it a more sustainable way of building and materials used generally have high thermal performance which reduces the costs of heating and cooling the home.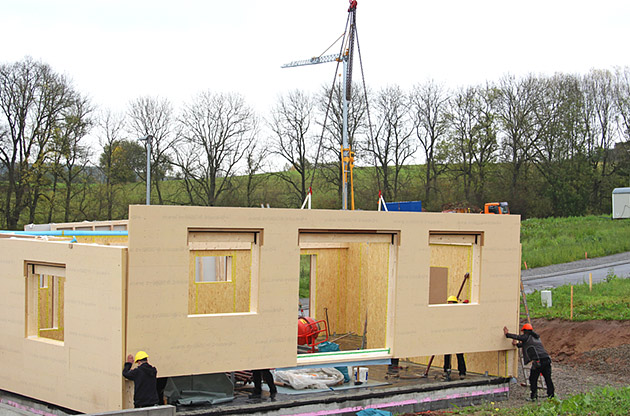 Straw bale homes
Straw has been used in construction for centuries and this high-performance building material is still ticking many boxes. Homes built of straw bales are highly energy efficient with the straw providing excellent insulation. Straw bale walls are also good for noise insulation and because the surface of the bales is covered in a render, the walls have high fire resistance. The render also keeps vermin and other pests from feasting on your home. The straw used in the bales isn't actually hay used as livestock feed, it's the stalk left over from harvested grain crops, which would otherwise be a waste product. Building up your straw bale walls is relatively simple and there are networks of straw balers around Australia that provide guidance for owner/builders.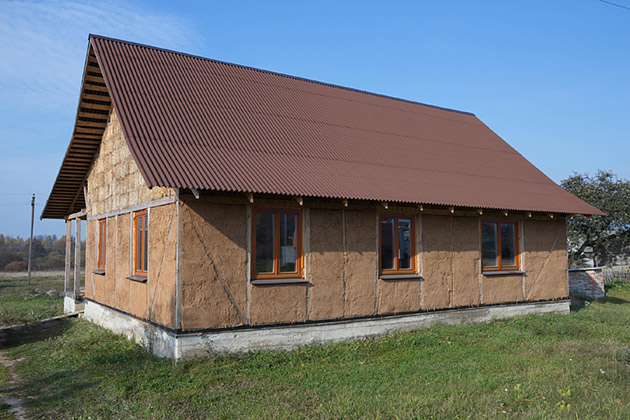 Enjoy this story? Get more of the same delivered to your inbox. Sign up to For the Better eNews.
When your dream is still bricks and mortar
RAC's trusted home insurance will cover you against life's unexpected surprises. You'll also enjoy extra benefits as an RAC member along the way. Buy a new policy online and save.
This product is issued by RAC Insurance Pty Ltd. Benefits are subject to policy conditions and PED Guide. Before you make a decision, please check the PDS to see if the policy is right for you. Limits and exclusions apply.