19 February, 2019 By: Cristy Burne
Melina Mellino and Vince Radford are average West Australians making a not-so-average impact.
Along with almost 40 other Fremantle residents, they're selling the extra energy produced by their rooftop solar panels to anyone else taking part in the trial.
This peer-to-peer energy trading trial that lets householders control their own power supply, including who they buy it from and sell it to, is being lauded as a world first. And it's happening right here in WA.
The RENeW Nexus project, which is also looking at water treatment and community battery storage, has an impressive list of partners including Curtin University, the City of Fremantle, Synergy, Western Power, energyOS, and WA software company Power Ledger – who provide the technology to exchange the power and manage transactions.
Melina and Vince have a 6.5 kW solar array on their rooftop and, through the trial, sell around 20kWh of solar power to the grid each day. A smart meter tracks how they're using their power.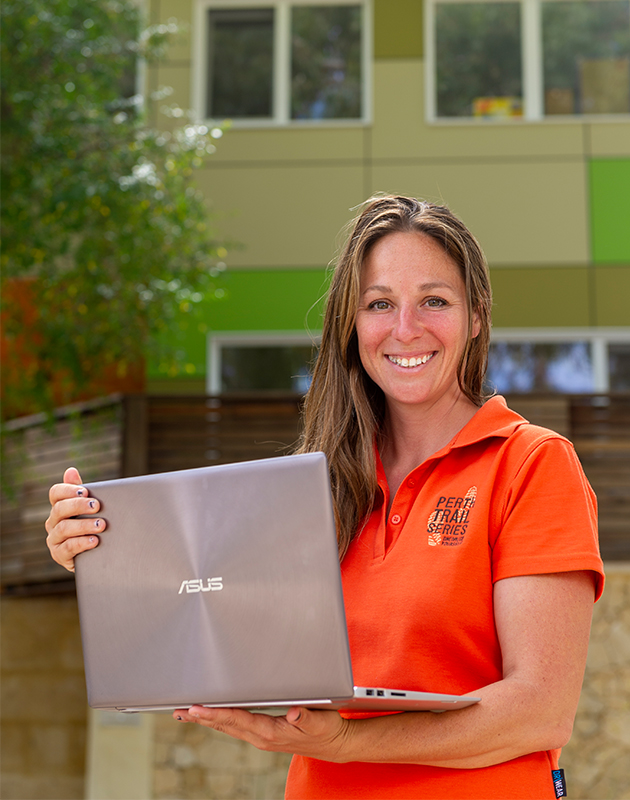 "People warned us our induction cooktop was going to consume a lot of power," she says, "but after monitoring it we can see it doesn't actually draw that much power."
However the couple did notice an unpleasant peak in power use from showering. They tracked the problem to a malfunctioning water pump, fixed the pump, and cut their power bill in the process.
How it works
The 40 trial participants use Western Power's existing grid, with Synergy as the retailer, to buy and sell solar energy directly with each other via Power Ledger's block chain energy trading software.
Participants set their own energy prices by simply logging on to a portal. If you're producing excess solar energy, you can sell it to your neighbour for a higher rate than Synergy would pay you.
Any power that isn't sold direct to others in the trial is imported by Synergy for the feed-in tariff rate. If you need more than you make, you buy it direct from Synergy.
Enjoying this article? Check out:
> A village in Northam that could be the prototype for sustainable living
> How technology is automating WA farms
> How to make your home more sustainable
If you don't have solar, you can buy your neighbour's excess energy for less than you would otherwise pay Synergy.
It's a future energy model that Power Ledger managing director David Martin has been working towards for some time - this trial one of several that Power Ledger is currently involved in.
"If we can encourage people to stay connected to the grid, we can give them an opportunity to monetise their investment in PV [solar panels], and that value is retained in their community because their neighbours are getting access to low cost and zero carbon energy," says Martin.
"We start from an economic perspective, but then consumers are excited that their solar energy is being used in their community."
For Mellino, it's part of the appeal.
"It's empowering to be able to pass our excess power to people who don't produce their own," she says. "I really believe [peer-to-peer trading] is the way forward."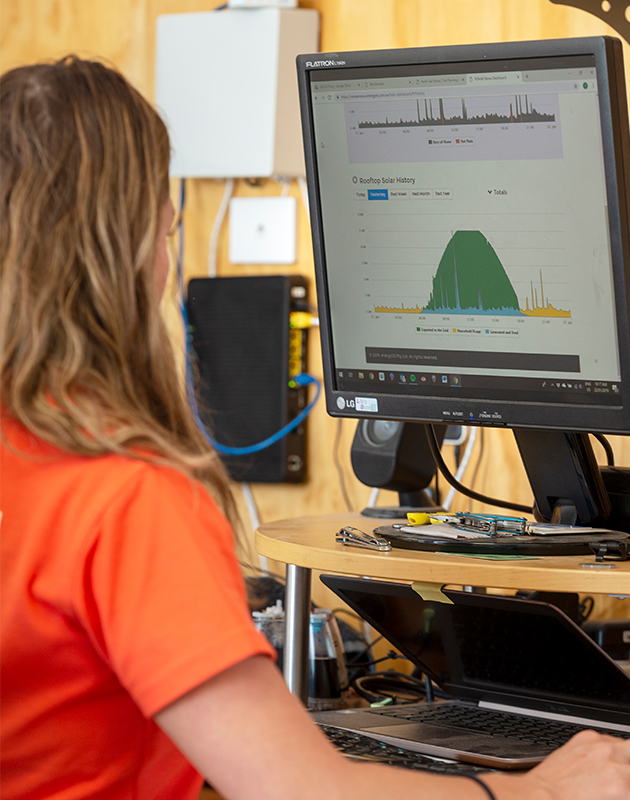 No solar panels? No worries
Phil Morellini is one of those in that trial that doesn't have solar on his rooftop.
Using the trial's online portal, Phil enters the price he's willing to pay for a unit of solar energy. The software does the rest.
"I could change what I'm willing to pay at any time, but I'm more of a set-and-forget person," he says.
"At the moment I'm buying peak power at 6.5 cents per unit, and from Synergy it's about 9.9 cents per unit."
Phil also found the smart meter useful in understanding what was using the most power and when.
"You can consider when you're going to wash your clothes, when you're going to put your dishwasher on."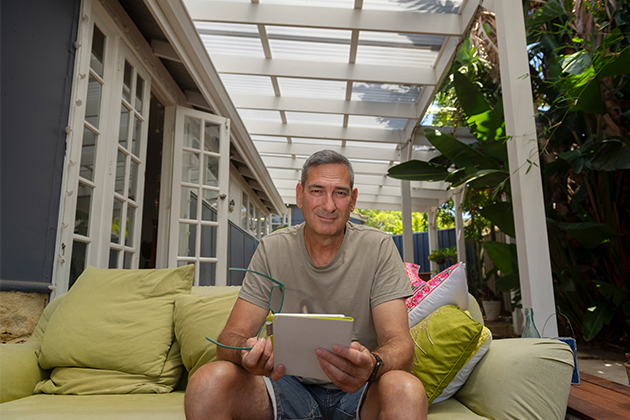 As well as having a say in how much he pays for electricity, Morellini says he likes that he can access solar power.
"Ultimately, if a project like this gets off the ground, it's a viable option for everyone to use green energy and not solely rely on the big electricity companies to have their energy needs met."
So when will a peer-to-peer trading trial come to your home? When you let people know you want it, says Martin .
"The more people talk about peer-to-peer trading, the more our policy-makers will realise that there is another lens through which to look at this energy issue."
How does the power trading system work?
To manage the thousands of transactions involved in peer-to-peer energy trading, Power Ledger's software analyses how much excess power is available at any instant, the price each participant is willing to buy or sell for at that time, then determines the most efficient way to trade the power available.
It also tracks the trades as they happen. To do all of this, it uses blockchain technology.
Unlike a centralised records-keeping system, blockchain-enabled ledgers are decentralised. Transactions are recorded across multiple locations at the same time offering protection from targeted cyber-attacks.
To streamline the trading of energy units Power Ledger also invented an artificial unit called Sparkz.
"In Australia, a Spark is worth one cent," explains David. "If you and I agree that I'm going to buy 15 cents of your excess energy, then when that energy is traded, 15 Sparkz go from my wallet to yours.
"Sometimes your solar panels will be pumping out a lot of energy and Sparkz are coming into your wallet, then your kids come home and suddenly you're buying someone else's energy, and Sparkz are coming out of your wallet."
In a larger peer-to-peer trading environment, you could choose to cash in your Sparkz at any time, or pre-purchase Sparkz in bulk.
For the RENeW Nexus trial, all billing was integrated into the households' regular Synergy bills.
Enjoy this story? Get more of the same delivered to your inbox. Sign up to For the Better eNews.