With miles of endless coastline, WA has some great swimming, fishing and snorkelling spots.
Ningaloo Reef
Ningaloo Reef is Australia's largest fringing coral reef, stretching more than 300kms between the North West Cape and Red Bluff.
It is one of our most accessible fringing reefs making it perfect for snorkelling, with close access to the beach and snorkel sites by vehicle. It is a stunning coral reef teeming with more than 500 species of fish.
Abrolhos Islands
The 122 islands making up the Houtman Abrolhos Island group can be reached by boat or a scenic flight from Geraldton.
More than 180 species of coral have been identified in the Abrolhos and you can take a day-long snorkelling tour to explore diverse coral gardens fringing the islands. The waters here are classed as a fish habitat protection area.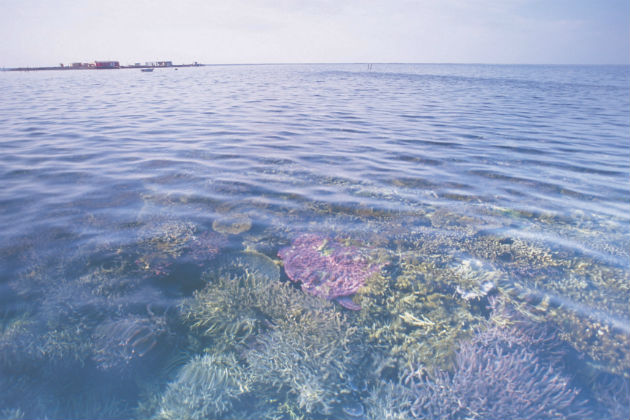 Jurien Bay Marine Park
The Jurien Bay Marine Park extends from Greenhead to the south of Nambung National Park.
Snorkel sites along the limestone reef that runs parallel to the shoreline offer diverse marine life, including sea lions and dolphins, and colourful coral.
Rottnest Island
There are a variety of great snorkelling sites around Rottnest Island. At Parker Point, snorkellers can follow a special underwater trail.
There are about 400 species of fish and 20 different species of coral within the Rottnest Island Marine Reserve. Visit the island's Visitor Centre for detailed information about snorkelling.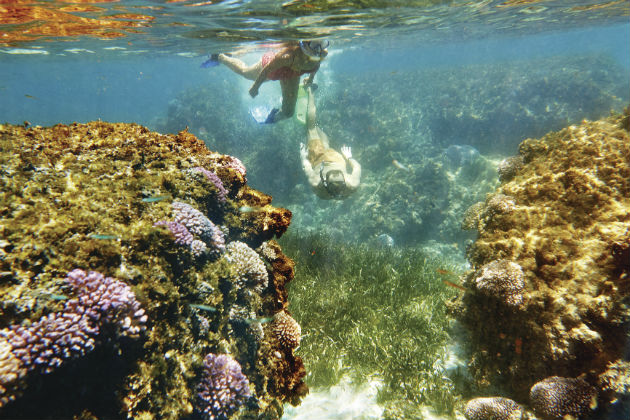 Shoalwater Islands Marine Park
The Shoalwater Islands Marine Park includes the waters of Shoalwater Bay, Warnbro Sound and a small part of Cockburn Sound encompassing several islands such as Penguin Island.
Reefs in shallow waters around the islands are popular snorkelling spots but make sure you're there before the sea breeze hits. Look out for wildlife including Australian sea lions, bottlenose dolphins and the little penguin.
Busselton Jetty
The warm Leeuwin Current supports more than 300 tropical and sub-tropical marine species around the iconic Busselton Jetty. As well as colourful fish, you can also see corals and sponges under what has been described as one of Australia's greatest artificial reefs.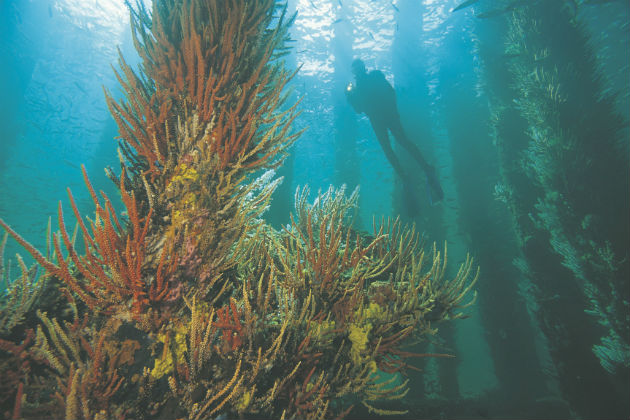 Esperance
You'll find several excellent snorkelling sites along the coast near Esperance. The shallow waters around Woody Island are a popular spot, particularly Shearwater Bay where you can follow an underwater snorkel trail.
At Munglinup Beach you can snorkel along the reef in Esperance's famous crystal-clear waters.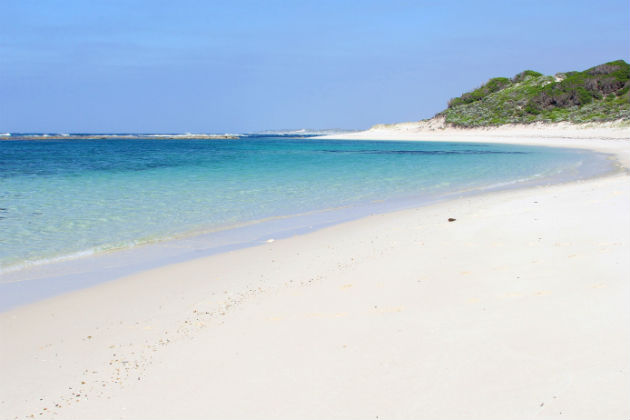 Mackerel Islands
Thevenard Island in the Mackerel Islands group is surrounded by reef teeming with coral formations and colourful reef fish. Direction Island is also a great spot to slip on a mask and explore the colourful underwater world. The Mackerel Islands are 22kms off the coast near Onslow.
Greens Pool
In the William Bay National Park, near Denmark, Greens Pool is a calm and sheltered bay with shallow water, making it an ideal snorkelling spot for the kids. Glide along the reef between the area's unique rock formations.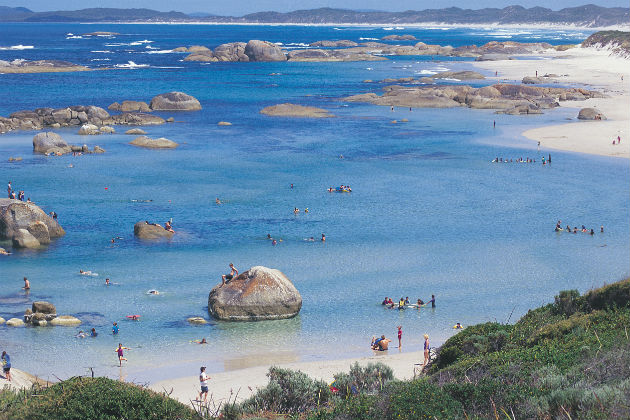 Marmion Marine Park
Marmion Marine Park covers Perth's northern beaches from Trigg Island to Burns Beach. Many of the park's submerged reefs are popular with divers but an easily accessible snorkelling site within the park is Mettams Pool – a sheltered bay with a reef close to the shore.
Last updated January 2018