19 November, 2019 By: Danielle Costley
Wander through the rockpools at the Rivermouth, swim in a secluded bay while hiking the Cape to Cape, or picnic in the forest with curious cockatoos looking on.
This is Margaret River, and even if you've visited before, there are still many hidden gems to discover. Take it from a local.
Mark Messenger
Winemaker at Juniper Estate
For many, it is the lure of the beaches or a slower pace of life that brings them to Margaret River. Mark first visited the region on what was supposed to be a short-term job at a winery. That was over 20 years ago.
"Being able to make wines in this pristine environment where I can go for a swim at the beach after work or unwind on the bike trails in the forest, is why I call Margaret River home," Mark says.
"Mountain biking through the forest is great all year round, especially on the new Carters Road trail which is for all skill levels," he recommends. "Around 4pm on a Friday afternoon, pop into a local bottleshop such as Settlers Liquor or the River Hotel for a tasting of the region's boutique producers of wines, spirits or beers."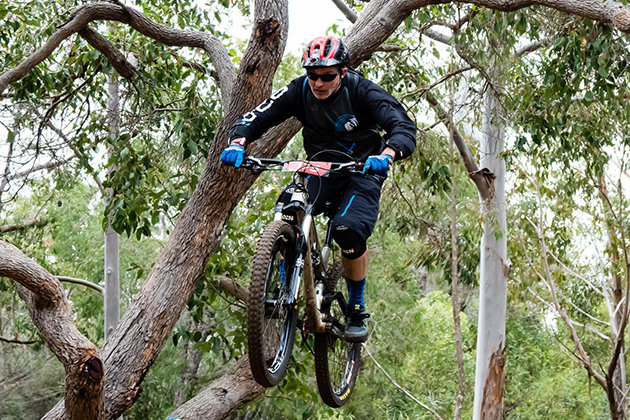 Janine Carter
Bibbulmun Track caretaker
Janine Carter is a caretaker of a section of the south west's Bibbulmun Track, a duty she shares with her father. "I like to spend as much time enjoying the outdoors as possible, especially the trails that run through the forest or along the Wadandi Track," she says.
"The Rotary Park Heritage Trail winds around the Margaret River and the Weir. It is a beautiful way to enjoy the bushland. Plus, the coffees at the Hairy Marron cafe are always waiting, making it a perfect destination outing. The cafe also hires out bikes if you're feeling adventurous," she says.
During summer, Surfer's Point is where the locals congregate. On balmy evenings, there may even be food trucks serving fish and chips or tacos.
"A sunset at Surfer's Point is a perfect end to a day. It's a relaxed way to sit back and admire the spectacular views. I often run into other locals or engage with visitors to the region," adds Janine.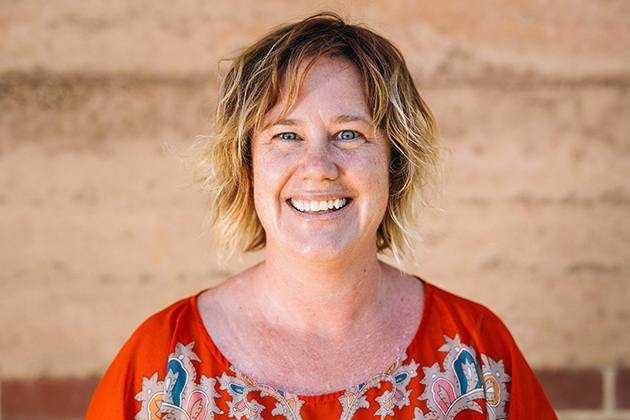 Sean Blocksidge
Canoeing guide
If you fancy the water, hire a canoe or take a guided tour with Sean from The Margaret River Discovery Co. and paddle along the blissfully tranquil waters of Margaret River.
"The river here is my favourite place to be, especially canoeing at sunset. It is undoubtedly one of the most magical sights in the whole region," says Sean.
"You might spot an Osprey fishing or a kangaroo emerging from the forest as the waters illuminate in a spectacular glow. There's nothing like it.
"I also like to set up a beach umbrella and towel at one of the beaches between Meelup and Eagle Bay. Bring a book and chill for an afternoon. It's like a massage for the soul at these beaches."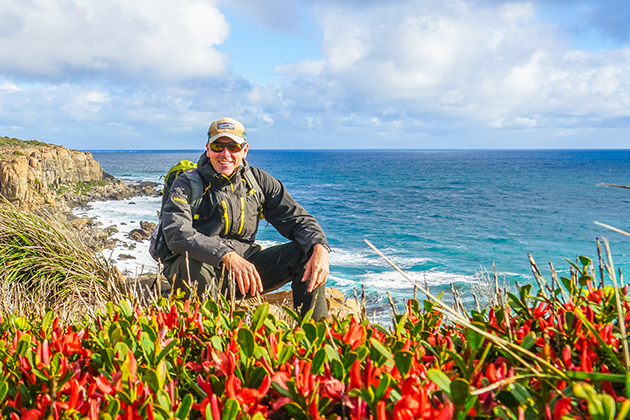 Kat Lombardo
Margaret River Farmers Market manager
A visit to Margaret River is not complete without a trip to the Farmer's Market on a Saturday morning. Kat suggests arriving as early as possible for the best seasonal produce, as some sells out by 9:30am.
"There is always an abundance of fresh produce at the markets. One of our stallholders, Jill James, is renowned for her incredible sweet and savoury tarts, but she only attends every six weeks. With many people claiming they are the best tarts in the country, her treats always sell fast."
Another south west institution is Yallingup Woodfired Bread, with sourdough being baked on-site daily.
"Drop into the bakery around 4pm in the afternoons (excluding Sundays) for a loaf of bread that's straight from the oven. It doesn't get much fresher - or tastier - than that," Kat advises.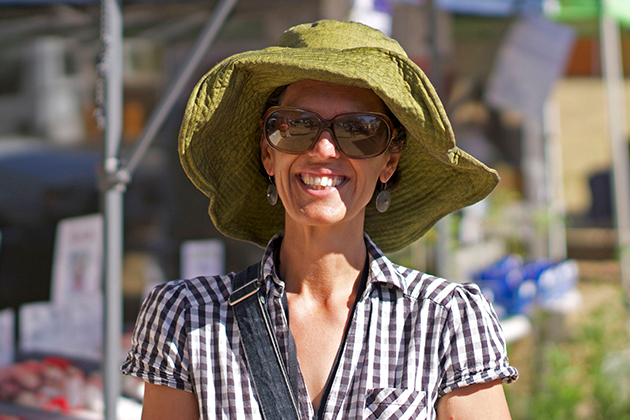 Three bonus tips from those in the know
Spot a sneaky table
A morning swim at Gnarabup Beach is great for the soul, followed by a cuppa at the White Elephant cafe. This beachside haven can be busy during holiday periods, but if you look closely, there is a table hidden behind the peppermint tree south of the cafe. Even during peak times, this spot can be all yours.
Up your brunch game
Food lovers can take a stroll down the main street on a brunch tour with Walk Talk Taste. Learn about the region's colourful history while tasting some of the freshest and best local produce on offer. There's coffee and chocolate tastings at Sidekick cafe, ice cream swirls at Miller's Ice Cream and wine and cheese pairings at the Margaret River Collaborative.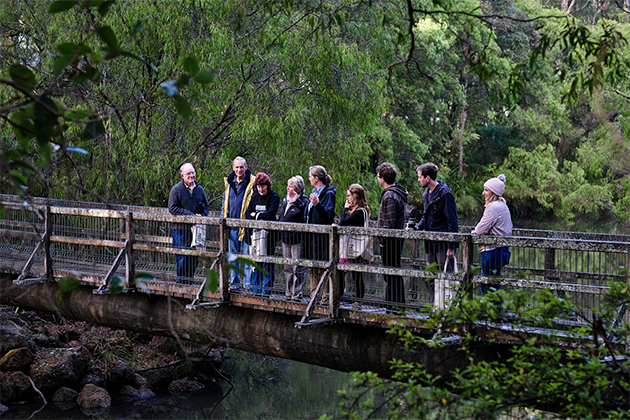 Head to the forest
For those after a forest experience with a side of gastronomy, Margaret River Gourmet Meats stocks locally sourced organic, grass-fed meats and marron, while the Garden Basket has an abundance of fresh fruit and vegetables. So fill up your picnic basket, and head to Ten Mile Brook Dam for a relaxing lunch in nature.
If you're keen for a more active forest adventure, drive southwards to the Boranup Forest, where there are endless hiking trails to explore amidst the towering Karri forest. Immersed in the forest is Conto Campground, providing direct access to the Cape to Cape track. The nearby Conto Springs beach is ideal for fishing and surfing, with most of the track being accessible to two-wheel-drive vehicles.
So, what are you waiting for? Pack your bags and delve deeper into this region, which will leave you with memories that linger a lifetime.
Enjoyed this article? Check out:
A local life at Monkey Mia »
10 useful apps for WA travel »
WA's top five road trips »
Need a place to stay on your local adventure?
RAC members save up to 20%* on accommodation at RAC Margaret River Nature Park.
*Terms and conditions apply. Member rate varies according to season. See full website for details.