12 December, 2018 By:Jane Hammond
They are fun, affordable and have zero emissions - ebikes are the fastest growing segment of the world's bicycle market. We check out what's hot in ebikes for 2019.
There is nothing quite like the joy of peddling, with a bit of help, up a steep hill passing conventional cyclists as you breeze by without even breaking a sweat.
Ebikes are the fastest growing segment of the world bicycle market accounting for one in every three bike sales in the Netherlands, a country known as the bicycle capital of the world. They're becoming a familiar sight around Perth too.
"Globally, electric bike sales are increasing at double digit growth rates, while traditional bike sales (mountain, road, city and children's) are either up or down by a percentage point or two," says Nathan Reizer from the Perth Electric Bike Centre.
He says in 2019 we're going to see a trend towards more higher-end European ebike models and motors are refining in terms of reduced weight and more power and batteries will shrink in size but grow in capacity.
More capacity is part of the appeal, because you can go further on them.
Jakub Pszczola from Bikemore in Subiaco says ebike riders do on average about 30 per cent more riding than their counterparts on standard bicycles.
"This adds up to more exercise. One of our clients recently lost 13kg in two months because of his ebike. He loves it so much he rides every day," Pszczola says.
So what's going to be in demand in ebikes in 2019? Our experts give their predictions...
Gazelle Orange C8 (RRP $4999)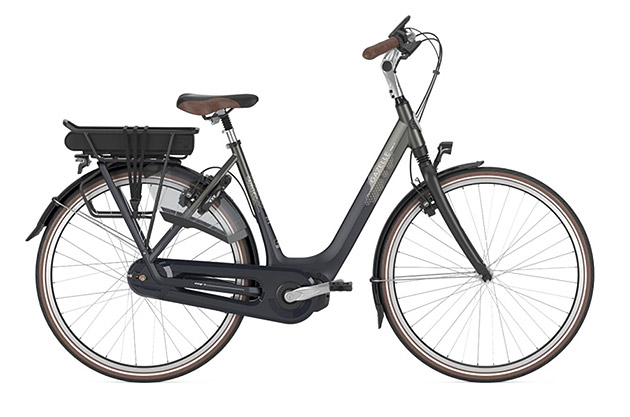 Reizer's top pick for 2019 is the Gazelle Orange C8. This Dutch designed and made ebike brand has been a consistent winner in Choice Magazine's ebike reviews.
It is stylish, comfortable and rides as easily with the motor on as off.
The Gazelle Orange C8 has a Shimano crank motor and Shimano Di2 electronic gear changing system that allows the rider to choose automatic or manual gear changes.
The bike comes in a range of sizes and can be a step through or step over design.
It is suitable for city riding or touring.
Focus Paralane2 9.6 (RRP $7999)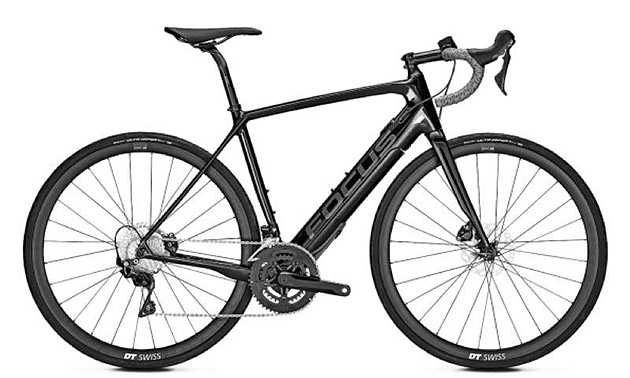 Reizer's second pick is the German made Paralane2 9.6, scheduled to land in Australia in early 2019.
The bike weighs in at less than 13kg and if you didn't know it was an ebike you would never guess. The motor and battery are hidden in the down tube on the frame.
The Paralane2 9.6 is designed for the serious cyclist who likes to push past the motor's 25km/h speed limit without that heavy feeling of the motor disengaging.
SmartMotion X City ($3499)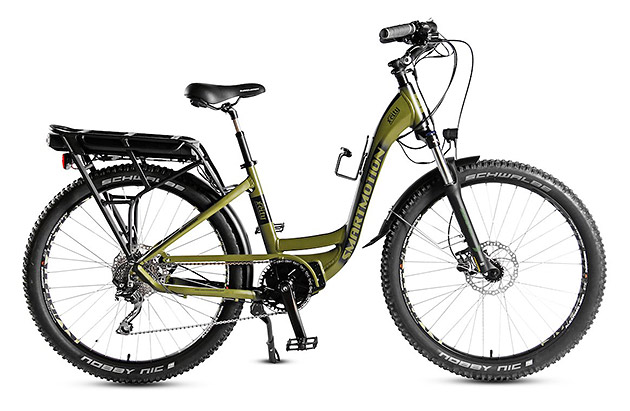 Jakub Pszczola from Bikemore says the newly arrived SmartMotion X-City is his top pick for 2019.
The bike is the first all-terrain step-through ebike on the market and has been described as the Landrover of ebikes. It is built to go anywhere Pszczola says.
"The bike is suitable for anyone who loves the outdoors and trail riding."
The SmartMotion X-City has a frame that is structurally designed to handle the crunch of off-road conditions and a stylish modern design.
Vacay Cruiser ($3250)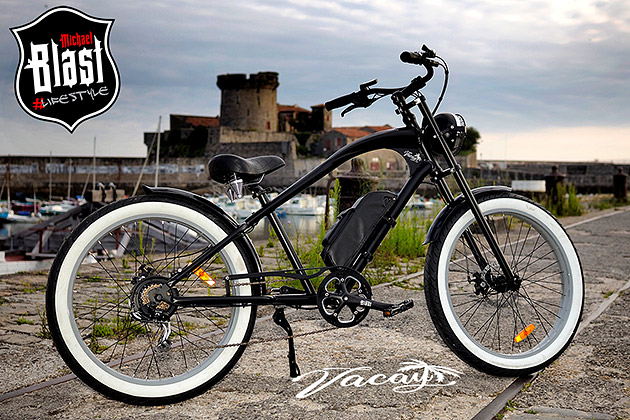 Pszczola's second pick for 2019 is a real head turner.
The Vacay has a unique look with colour contrasting wheel rims and sleek cruiser style.
"The bike would suit someone who wants a relaxing ride to work while looking like a million dollars," Pszczola says.
Step Through Foldable (RRP $1,495)
Neville Tierney from E-Go Electric Bikes in Wangara's top pick for 2019 is a bike that can be easily folded down and transported on public transport or the boot of the car.
The bike is perfect for outback travellers or the daily commute.
"With the rise of (the) #vanlife (movement) and caravans, this bike is the ultimate addition to the travelling home. Its lightweight and compact."
Urban Cruisier Step-through (RRP $1,895)
Tierney's second pick for 2019 is the Urban Cruiser.
This stylish bike combines elegance and functionality. Its useful step through design makes getting on and off the bike a breeze.
The bike will suit most riders. It is affordable and has an impressive carrying capacity with a large rear rack.
Olive Step-through Hybrid ($2,490)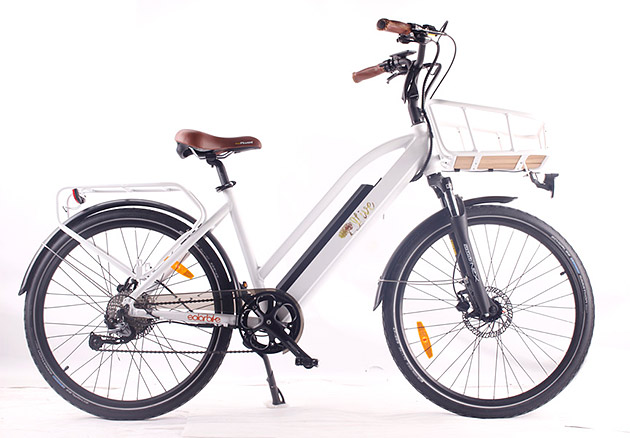 Owner of the Solar Bike Shop, Perth Electric Bicycles, in Fremantle, Matthew Timmins' top pick for 2019 is the Olive, a bike designed and built by the business and named after Dr Timmins' 3-year-old daughter.
The bike is built to suit most riders. It is a uni-sex step through with adjustable handlebars and seat. Its features include highly puncture-proof tyres, main battery integrated front and rear lights, rear carrier basket and a strong front basket, which makes it popular with shoppers as well as commuters.
Control is either through throttle or pedal assist.
Conversion kits ($1,100 to $1,700)
Timmins also tips ebike conversions as picking up speed in 2019. It's a service provided by the Solar Bike Shop, who take standard bikes and convert them into custom made ebikes. The cost of converting a bike ranges from $1,100 up to $1700. The cost difference depends on the battery size.
Lekker Jordaan ($2450)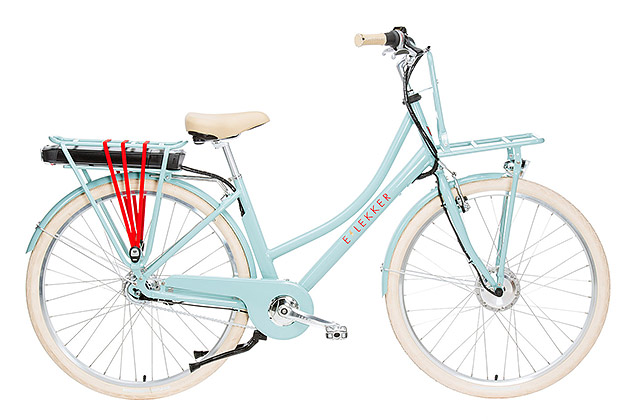 For Clive Mercer of Mercer Cycles in Fremantle the Lekker Jordaan is his top pick for 2019.
Mercer says the classic Dutch design and wide comfortable seat combined with thin wheels and a light-weight frame make the Jordaan an excellent choice for commuters and weekend riders alike.
"The Jordaan is a very comfy ride and lends itself to longer distances," Mercer says.
"It's the sort of bike that has a lot of style. You won't be out of place riding this around the river or to work."
If the motor runs out of puff on a longer ride the Lekker Jordaan is light enough to ride home like a standard bike.
Enjoy this story? Get more of the same delivered to your inbox. Sign up to For the Better eNews.
Cover your ebike from just $2 a week
Once you've got your ebike, protect it with a standalone bike insurance policy that offers cover against accidental damage, theft, fire or vandalism - all from just $2 a week.
This product is issued by RAC Insurance Pty Ltd. Benefits are subject to policy conditions. Before you make a decision, please check the PDS to see if the policy is right for you.