Life is full of surprises; some are good, and some - like your fence blown down in a storm - are not so good. Make sure your house is covered with RAC's trusted building insurance.
Our building insurance will give you
Cover for your building, garage, shed, fence
Our building insurance will cover your home against events such as fire, flood, storm, theft, malicious damage up to the sum insured of your home.
Accidental glass breakage
Cover for accidental glass breakage to your building, handy if you have kids who like playing footy in your garden, broken windows covered!
Temporary accommodation
We'll provide temporary accommodation to you if your building can't be lived in, and we'll also accommodate your pets.
Demolition and removal of debris
We'll cover the cost of demolition and removal of debris if your house has been damaged as a result of an insured event.
Legal liability cover
Cover for damage to other people or their property whilst on your property.
You'll become an RAC member
When you purchase RAC's Building Insurance you automatically become an RAC member and have access to great extra benefits so you can make savings every day.
Burnout of domestic electric motors
We'll cover the cost to repair or replace a domestic electric motor when it's damaged by an electric current. For example if your aircon unit is damaged as the result of an electric current, we'll cover the cost to repair or replace the motor.
Building compliance fees and costs
We'll cover the costs required to make the repair of damaged parts of your building compliant with current building regulations and laws.
Local claims team ready to help
We know WA. We drive on the same roads, we live in the same suburbs, and we experience the same things, so when it comes to claim time we are on the ground and ready to make things better for you, seven days a week.
Award winning home insurance
The quality experts at Canstar have surveyed over 5,500 home insurance policy holders across 32 insurers nationally and awarded RAC as Western Australia's Most Satisfied Customers – Home Insurer Award in 2019. It's proof we have some of the happiest members and reinforces our commitment to providing the best insurance products and member experience for WA.
RAC members save more
As a member you get access to great offers for you & your home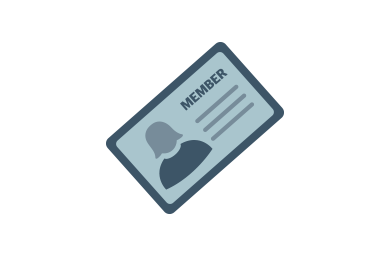 Save more on your policy
15% off when you combine your building and contents insurance
Existing members save up to 10% - Bronze members save 5%, Silver members save 7.5%, Gold and Gold life members save 10%
$35 off your first year when you switch to this policy online

$35 discount applies to your first year of insurance only. This discount is subject to minimum premiums and is only available when you switch to this policy online.
This product is issued by RAC Insurance Pty Limited. Benefits are subject to policy conditions and PED Guide. Before you make a decision, please check the PDS to see if the policy is right for you.