Finding a financier you trust to help you fund your next development project is crucial.
That's why every year we check in with our property finance members to hear about their dealings and interactions with RAC Property Finance.
The findings from this survey tell us how our members think and feel about their experiences.
The results are in - these are the main findings from 2019.
Our promoters
RAC Property Finance is highly rated with 86% of property finance members stating they would promote and recommend RAC Property Finance to someone in their industry.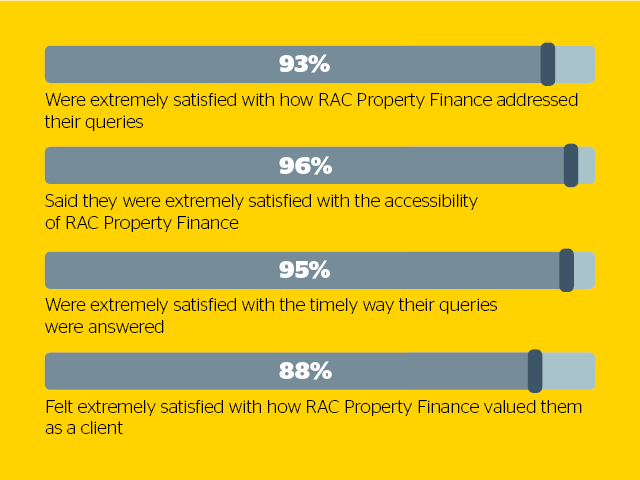 Future projects
When looking for funding for their next development project, 86% of members are extremely likely to use RAC Property Finance.
Service experiences
When describing their experiences, property finance members said RAC Property Finance:
Are very easy to deal with, friendly and prompt in answering queries.
Provide personal and professional customer service with a willingness to deliver above expectations.
Understand the local, WA property development industry.
Process progress payments efficiently.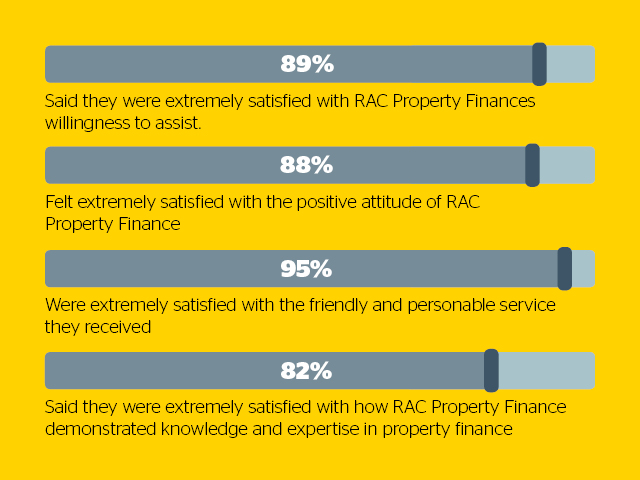 Benefits to members
Property finance members said elements of RAC's Property Finance product and services are really beneficial:
Niche and flexible property development finance offering.
No pre-sales required.
WA based with fast decision-making.
Personalised and responsive service.
Last updated November 2019
Looking for funding for your next property development project?
Whether you're looking for funding for a small residential unit development or small residential land subdivision, RAC Property Finance can help.