30 July, 2018 By: Vanessa Pogorelic
Not excited about climbing into the saddle of a regular bicycle? Take a look at some other pedal-powered machines you can choose from.
Standard on- and off-road bicycles come in a mind-boggling range of styles, from standard road bikes, to road bikes with drop handlebars, touring bikes, mountain bikes, hybrids, fixed gear bikes and cruisers.
And then there are the bikes that are a little out of the ordinary.
For something a little more 'tricked out', here are six alternative pedal-powered cycles to consider:
Recumbent bikes
If your cycling style is a little more 'laid back', then a recumbent bike is for you.
These bikes are extra-long and feature a seat with a tilted backrest so you pedal in a reclining position. The pedals are forward of the seat rather than beneath it so your legs and feet end up in front of your body.
Many find this position more comfortable for pedalling and there is less stress on your arms and wrists from leaning on and gripping the handle bars.
Recumbents come in two- and three-wheeled varieties and can clock up quite a bit of speed. An additional variation is the hand-cycle which you 'pedal' with your hands instead of your feet.
Fat bikes
Originally designed to extend the mountain biking season in snowy climates, the extra wide tyres on fat bikes also makes them ideal for the soft sands of WA's off-road trails.
They're even good to ride where there's no trail (provided it's somewhere you're allowed to cycle through).
A typical fat bike has tyres that are around four inches wide and those equipped with suspension are especially good over rocks and bumps.
They're not super-fast but they are a 'go anywhere' bike and are even good for city riding.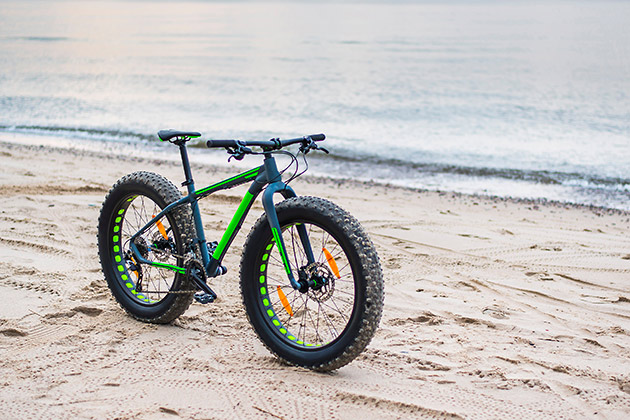 Water bikes
Water bikes are a great way to combine your love of cycling and water sports into one exciting package.
Most water bikes have a bike frame with handle bars suspended between two pontoons. The pedals then power a propeller.
Because you sit quite high above the water staying dry is easy, and you get a good view all around you.
A variation on the water bike is the much sleeker hydrofoil bike which has no pontoons. It's like an electric bike, powered partly by pedals and assisted by a battery that turns a propeller, so the bike skims along the water's surface.
Tandem bikes
Tandems make cycling a truly shared experience.
The front rider or 'pilot' controls the direction of the bike, braking and gears, while the rear rider is the powerhouse that keeps the wheels turning. Both need to work together to keep the bike balanced.
Think these bikes look a little clunky and slow? Don't be fooled - with four legs working two wheels you can get a bit of speed up on a tandem.
They are ideal for riders of different fitness levels and also for vision impaired riders who can take the rear rider position.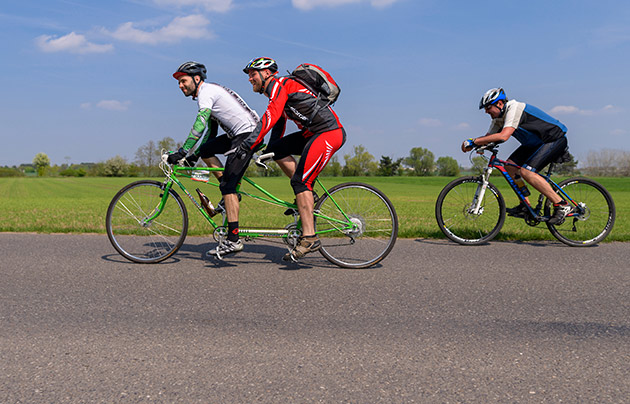 Unicycles
The unicycle has left the circus tent and gained some real street cred.
With models designed for roads and touring, these tricky little one-wheelers can go everywhere from bike paths to bush tracks.
For the brave there are also extra tall unicycles where your feet can't touch the ground while you're in the seat.
Apart from the novelty value, the extra work your muscles need to do to keep you upright makes unicycles a great workout and improves your coordination and motor skills.
Trying to keep your balance is a great brain workout too.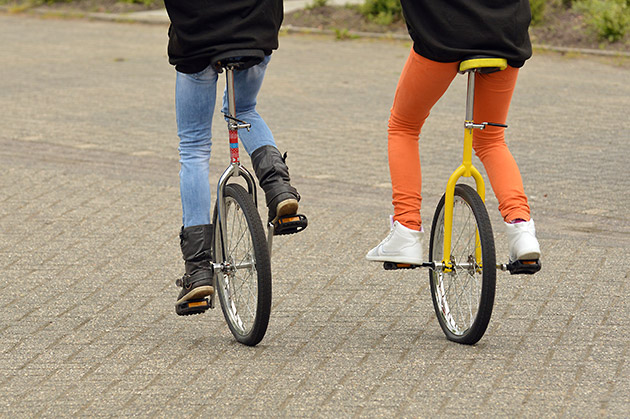 High-wheel bikes
A vintage cycle that's a whole lot of old-fashioned fun, high-wheel bikes, better known as Penny Farthings, have an ultra-large front wheel and a small back wheel.
They were big (literally) in the 1880s and are still produced today, often with the same styling and materials as the original bikes from more than 100 years ago.
A large front wheel means you can cover quite a bit of ground with one turn of the pedal.
As the bike seat is level with the top of the wheel, the rider has a high, unimpeded view. But it's also a long way down should you come unstuck.
They're not the easiest bike to master but once you've got the hang of it they're bound to draw a crowd.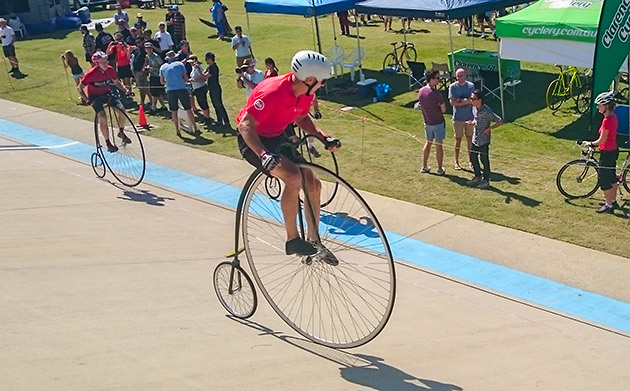 ---
Enjoy this story?
Sign up to our monthly enews
---
With around 483,000 people cycling in WA every week, RAC is working to make cycling, including ebikes, more convenient and a realistic commuting option for Western Australians.