9 July, 2018 By: Wendy Caccetta
In three decades mountain biking has gone from a boys day out to a popular past time for families — and big business. What's so good about it? What's in store for WA?
When marathoner and road cyclist Bob de la Motte climbed on an off-road bike and joined around 100 others for the first 210km Cape to Cape Mountain Bike race back in 2008, mountain biking was still in its infancy.
Fast forward nearly a decade and the 'Cape' is now an international event, mountain bikers outnumber surfers in some south-west hot spots and De la Motte remains hooked on the spoils and camaraderie of what is now one of the fastest growing sports.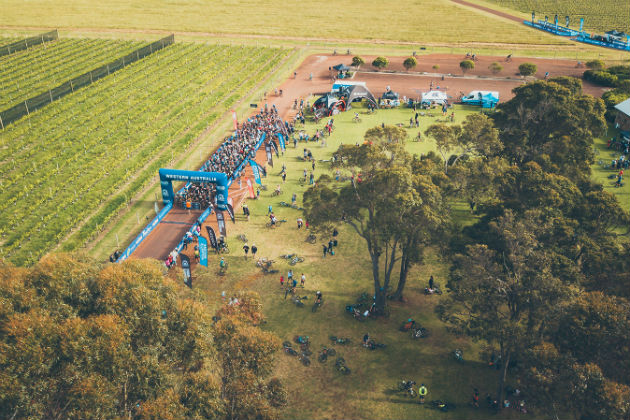 "There's a wonderful sense of a connection with nature," says de la Motte, now at 64 a retired investment banker.
"It's fun, everyone's got stories to tell. There's always the rock you didn't see or the minute you take your eye off the track you hit a tree or you got your handle bar caught or you got a puncture.
"It's games. It's a healthy outlet."
"It's quite a different community to the road cycling crew," he says. "Mountain biking is very grounded. Like surfers.
"The commitment is always leave no trace, to cycle through the bush. You don't litter. If you see litter you pick it up and you respect the natural environment and appreciate it."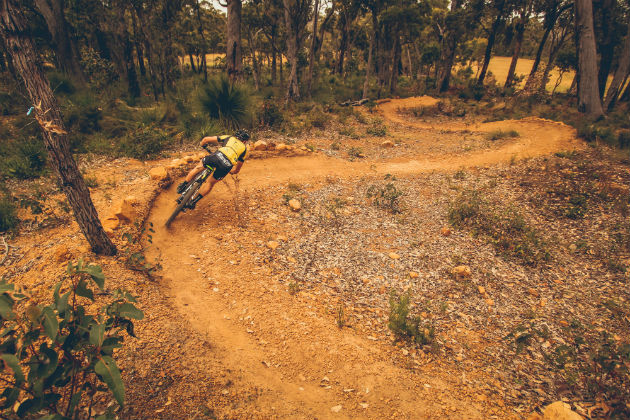 Boom times
Margaret River, world famous for its surfing, now has around 35km of mountain biking trails.
Locals like Paul Iles, committee member of the Margaret River Off Road Cycling Association and owner of The Hairy Marron Bike Café, says the motorists with mountain bikes on the backs of their cars are as familiar as those with surfboards on their roofs.
"At Christmas time or school holidays on the main street pretty much every car has got bikes on the back or in a trailer," he says.
Iles says mountain biking is an activity that suits almost everyone, especially the growing number looking to get back to nature.
"It's not like road riding where you have to be able to keep up with the pack and have the latest equipment," he says.
"The daggier you look and the geekier your bike, the cooler you are."
While the scenic Perth Hills has the biggest concentration of tracks, there are now trails in WA from Esperance and Albany through to Yanchep, with more on the way – a 9km stretch has just opened in Collie and Margaret River has another 15km in the works.
The mountain biking boom is not just limited to WA. In Tasmania, struggling mining towns have been brought back to economic life on the back of a mountain biking industry worth billions globally.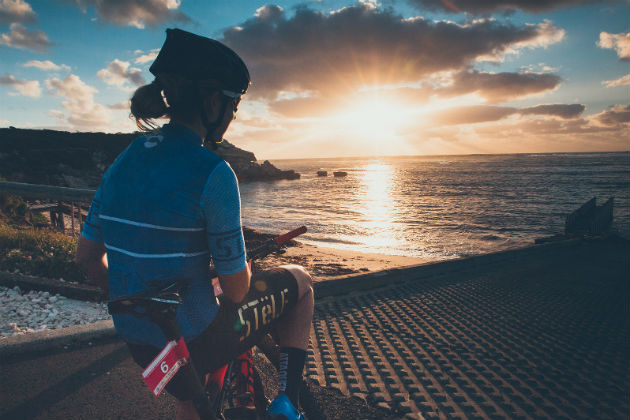 ---
Enjoying this article?
Sign up to our monthly enews
---
Trail towns
In WA, the boom has not been lost on the government, tourism groups or local councils, with plans to capitalise on the trend and position WA as one of the world's best places to mountain bike.
A government blueprint for WA's trails sets out the creation of a series of trail towns from 2017 to 2021, with tracks graded by colour and difficulty, with Margaret River, Pemberton and Collie as significant destinations along with the Perth Hills, Peel and Great Southern.
WA Sport and Recreation Minister Mick Murray says he has no doubt WA can become a mountain bike mecca.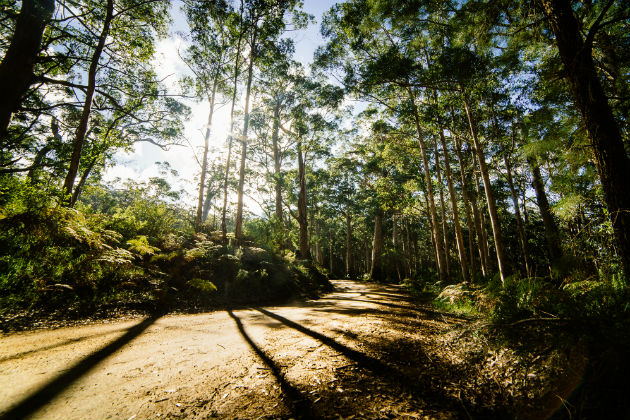 In particular, the 1000km Munda Biddi trail stretching from Mundaring to Albany would be positioned as an iconic biking journey, says the WA Strategic Trails Blueprint.
At a cost of around $40 a metre for a sustainable trail, Murray says the network isn't going to spring up overnight, but they are making headway.
Staying safe on the trails
So who's driving the growth? According to Mountain Bike Australia (MTBA), one of the biggest contributors is families looking for outdoors recreation.
In WA, around 19 per cent of West Australians own a mountain bike, and the converted are passionate advocates for the sport and pastime.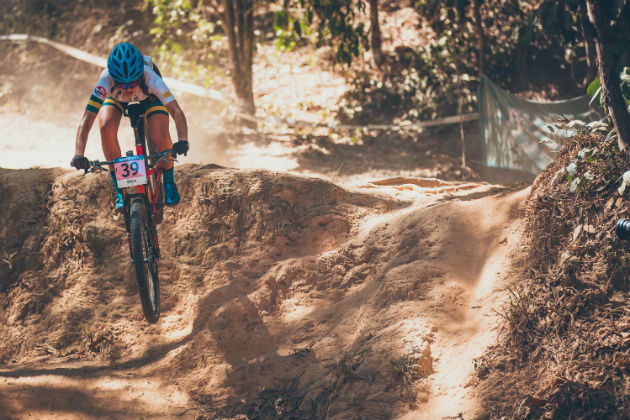 For the Tucknott family of Lesmurdie, mountain biking is a way of life. Tony and wife Jenny started riding around 20 years ago. Their children Sarah, 19 and Reece, 22 grew up biking in the hills and now compete at an international level.
"It's such a good mental health thing to do," says Tony.
"There's a massive amount of benefit — what you get being out in the bush in the natural environment and what the mountain bike riding does for you."
For computer teacher Kris Metcher, 54 and a member of the Kalamunda Mountain Bike Collective, mountain biking has given her an alternative to road riding.
She gets on her bike at least once a week - more if she can manage.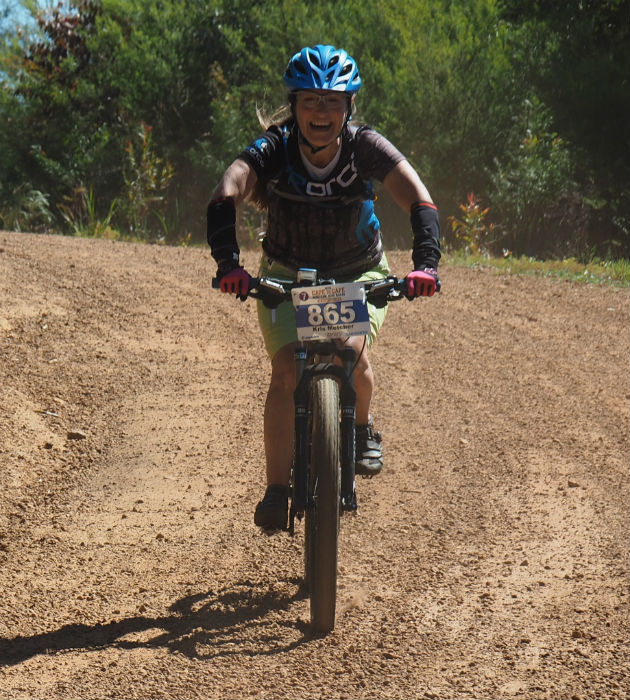 "I started road riding about 15 years ago and then about four years ago I started mountain biking, because I've got friends doing it and I thought I'd give it a go," she says.
"I really liked it which is ironic, because I never did like being in the bush - I'm a water baby and like paddling and scuba diving.
"So I borrowed a bike and enjoyed it so much. Now I don't road ride at all — I find road riding scary…. And mountain biking is just a whole lot more fun."
Stay safe on the trails
When mountain biking, Mountain Bike Australia advises you always wear a helmet and gloves and optional elbow and knee protection.
The helmet should fit properly and a basic repair kit is a must. You should also take a map of the trail.
"It's always advisable to ride with others for safety, although experienced riders will ride solo," says Denise Cox from MTBA.
"Make sure you have plenty of water and a mobile phone. Sometimes there may be no mobile connection which is challenging, however there are apps that provide maps and emergency locations (GPS) if needed such as Trailforks.com."
Photos supplied to RAC by Cape to Cape MTB, Robert de la Motte, Tucknott family, and Kris Metcher
Enjoy this story? Get more of the same delivered to your inbox. Sign up to For the Better eNews.
Have your own South West mountain biking journey
With trails around Margaret River and Karri Valley, it's the perfect place for an active getaway. RAC members save up to 20%* on accommodation so you can enjoy more local attractions.
RAC members save 50% on WA national park passes, too.
*Terms and conditions apply, percentage discount varies during peak and shoulder periods. Subject to availability.