Trial start date: 09 May 2023
Anita is interested in the future of sustainability and motoring. She is unsure about the long-distance capabilities of an EV and would love to explore this further.
Anita will be charging using Mandurah's local fast charger and her garage at home. Follow her days and find out about her experience.
| | |
| --- | --- |
| Age group | 45 - 64 years |
| Location | Mandurah |
| Occupation | Retired |
| Current car | Kia Sportage |
| Trial car | Polestar 2 |
| Total kilometres travelled | 406 |
Before the trial: EV skeptic After the trial: EV skeptic
Day 1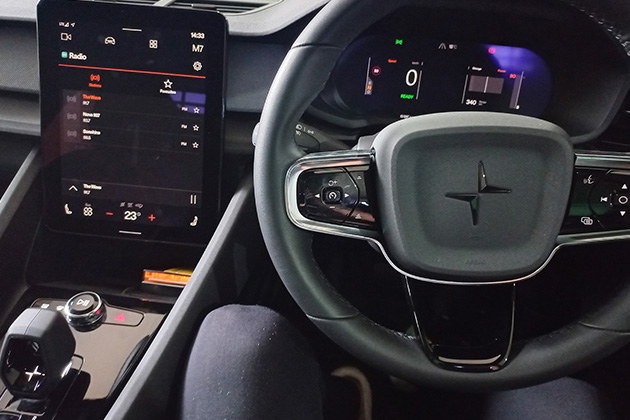 I picked it up from RAC and went to Northbridge to catch up with a friend. Then drove home to Mandurah.
Benefits or surprises
I used the cruise control on the way home and noticed with the up & down buttons to adjust speed that it goes up in units of 4-5km just by pressing once. I really liked the screen having the speed limit on it and if you go over it, it starts flashing.
Challenges or frustrations
My friend sat in the passenger seat, he is probably just over 6ft and 110kg. He struggled to get comfortable as his head hit the roof and the seat wouldn't go back enough.
Kilometres travelled: 83km
Charged: Plugged in at home
Day 2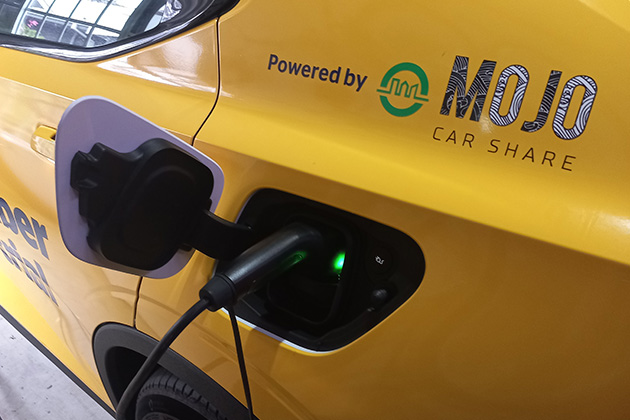 I didn't go anywhere today. But l did sit in the Polestar and checked out all the buttons and glovebox etc. I took some photos, it is a very nice looking vehicle
Benefits or surprises
I am surprised that the car doesn't have a self-locking feature.
Challenges or frustrations
I do find it a pain to have to get my phone out and go to the app to open & lock the car. I have a Kia Sportage platinum that l can just leave the keys in my bag and just push the button on the handle of door to open & lock my vehicle which l find way more convenient.
I also have a push button start on my vehicle which would be great on the EV just to let you know it's ready to go and lights come on or to turn it off and lights go off. I guess you might get used to just opening an EV, sitting in it, and it's ready to go, but it just feels strange.
Kilometres travelled: 0km
Charged: We charged up the EV overnight it was on 71% and was at 90% in the morning
Day 3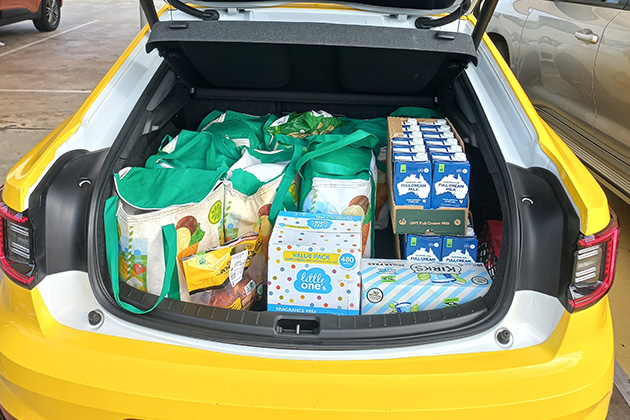 Hubby and I went to Mandurah forum and did the shopping then came home. Then in the evening, we went to Mandurah indoor sports to play in a poker tournament with my sister in the car. She really liked it. I had a chat with a guy who has been looking at buying a Polestar as he has been told they are better than the Tesla's. I told him he could drive a Polestar through the Mojo share app.
Benefits or surprises
I was surprised how big the boot was, it fit all of my shopping.
Challenges or frustrations
None
Kilometres travelled: 18km
Charged: Didn't charge today it's on 85% still tonight
Day 4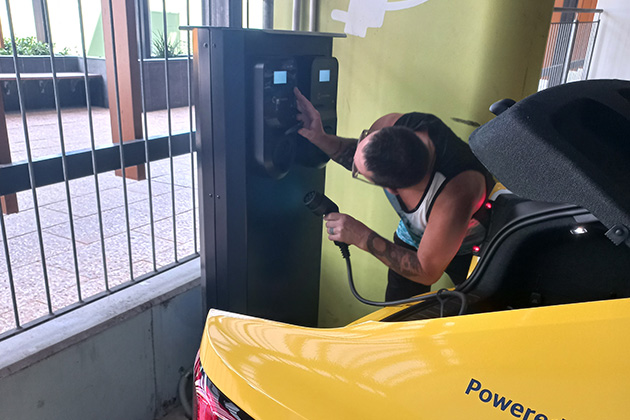 We went to Mandurah forum and tested the fast charger. It was surprisingly easy once we figured it out. I also really like that it tells you how much its charge level is on your phone. The only thing l am not sure of is how much or if we were charged. We had a good conversation with the pharmacist about the Polestar as he is also looking at EVs. l also told him about Mojo ride share if he wanted to give it a go.
Benefits or surprises
It's a benefit being able to charge the car while you go shopping.
Challenges or frustrations
None
Kilometres travelled: 14km
Charged: Charged at the shopping centre
Day 5
I went for a drive to Lake Clifton to see a friend, l took my friends for a drive and they loved it. When we got home l had to go pickup something from Lakelands. So l asked my elderly neighbor if she would like to come for a drive. She was thrilled to have the opportunity to come for a ride with me, she loved it and said the seats were really comfortable and found the car was very quiet. It's now on her Christmas wish-list.
Benefits or surprises
I love the handling, very solid on the road no play in the steering wheel at all.
Challenges or frustrations
None
Kilometres travelled: 135km
Charged: It was at 54% when we got home so was wondering if it would fully charge by the morning. It was no problem at 90% by 7am
Day 6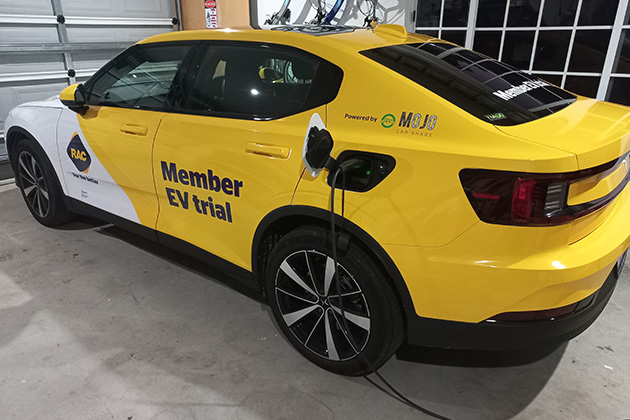 On Mother's Day I went to visit my mother-in-law in Canningvale for breakfast. I took my mum, sister and brother-in-law for a drive, they were all very impressed with the EV.
Benefits or surprises
I think the biggest benefit is driving that distance with no worries about fuel costs. I'm really impressed with how easy it is to charge at home.
Challenges or frustrations
None
Kilometres travelled: 156km
Charged: Charged at home
EV experience in a nutshell
I enjoyed everything. I enjoyed talking about it to other people and taking family and friends for a ride. We are passionate about making the world greener for the future so wanted to share it and the experience with as many people as we could in the short time we had it.
It would have been nice for my hubby to be able to have a drive as buying a new vehicle is a dual decision but he did enjoy the experience as well. l would have liked to have organised a longer trip maybe a weekend away to see how convenient or inconvenient long distance travel would be.
Want to trial an EV?
If you would like to be involved, please register your interest and we'll keep you up to date on possible future trials.