Trial start date: 21 March 2023
Robert is a teacher and took the opportunity to trial an EV for a week so he could learn and experience what it would be like to own one. His concerns are the initial purchase cost and the efficiency of charging stations.

Follow his journey as he discovers it's not much different from his normal drive, just more comfortable and cheaper to fill up. He also learns that he'd want a faster charging port at home to prepare for longer trips.
| | |
| --- | --- |
| Age group | 30 - 44 years |
| Location | Parmelia |
| Occupation | Teacher |
| Current car | Mitsubishi Triton |
| Trial car | Polestar 2 |
| Total kilometres travelled | 670 |
Before the trial: EV believer After the trial: EV believer
Day 1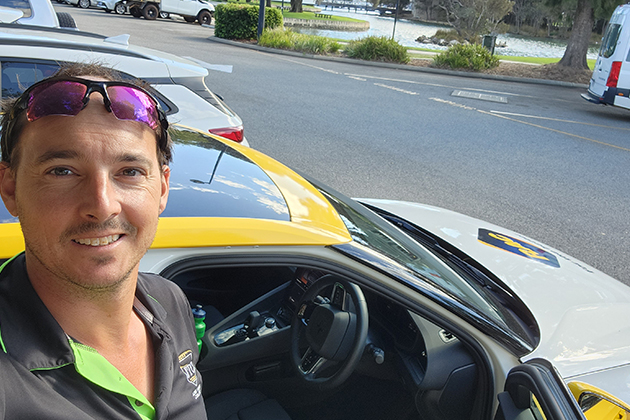 I drove back from Perth to Parmelia in the freeway traffic. I hardly had to break with taking my foot off the accelerator slowing the car really quickly.
Benefits or surprises
The car was really comfortable to drive. There were no major blind spots although it was a bit lower than the cars I am used to driving. The drive was very smooth and easy to get used to.
Challenges or frustrations
The car occasionally jerked as I took my foot off the accelerator as I was getting used to the car. It took a little bit of time to get used to having to have my foot on the accelerator to break smoothly.
Kilometres travelled: 50km
Charged: No charge today.
Day 2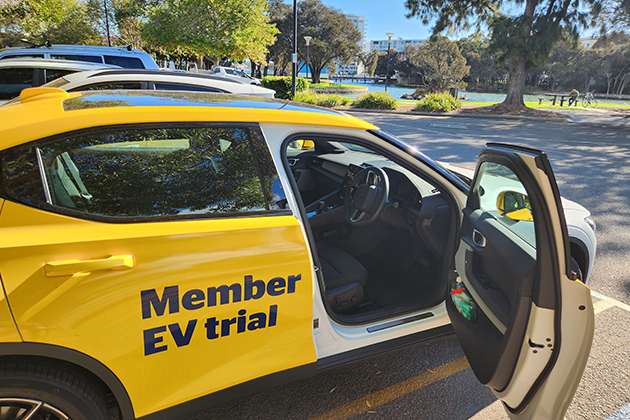 Went to Mandurah for work. Had a few staff and students enquire about the new car.
Benefits or surprises
It was easy to be on the freeway and cruise down to Mandurah. The maps system is huge and nice to have a larger display than usual.
Challenges or frustrations
Nothing today. It was a nice drive to and from work.
Kilometres travelled: 70km
Charged: No charge.
Day 5
I drove to Manjimup for a football game. I was by myself and stopped at Treendale on the way down and back to recharge the vehicle. The drive was really good and comfortable seating on the longer trip.
Benefits or surprises
The comfort of the seats and the way the car held the road on the bends and at times wet conditions was really impressive.
Challenges or frustrations
The charging stopped after 20mins which I didn't realise so I lost 30mins having to wait for the car to charge up enough.
Kilometres travelled: 550km
Charged: The super-fast charger was really quick. It charged the car from 10% to 99% in an hour. I waited in the car on the return trip and the charging again stopped after 20 mins. However, I was able to reconnect and restart charging quickly this time. Earlier in the day the same thing happened, and I didn't realise and lost 30 mins of time. It was handy having the shops there for lunch when I was charging my car.
EV experience in a nutshell
It really was like driving a normal car only more comfortable than my usual car. Not having to pay for fuel for the week was a big bonus too. The car itself was comfortable on long drives and had great vision. It held the road at speed and in wet conditions. The Polestar 2 was all round a nice car to drive.

The charging was a little harder. Some of the chargers were not working and they are few and far between near my house. The Treendale super-fast charger was great, however there were only two spots, so I needed to wait for a little bit and then the car stopped charging after 15 minutes without me realizing so I lost time on my trip. The fast chargers also took a while to charge.

If you were going shopping or running errands, they are great, yet if you are just there for a charge, they can take a while. The at-home charging took forever with just the 240V adapter.
Want to trial an EV?
If you would like to be involved, please register your interest and we'll keep you up to date on possible future trials.