16 April, 2018 By: Wendy Caccetta
Outback WA is known for its breathtaking landscapes, now some of the most remote towns on earth are also boasting lively art scenes. We take a look at some unique experiences taking art out of the domain of city galleries and into the bush.
If it's art you are looking for, set aside the notion that the only place you'll find it is in the hustle and bustle of the city.
Out in regional WA you can find giant wheat silos that have been transformed into utilitarian artworks, masterpieces older than the Mona Lisa carved into ancient rock and regional galleries that are becoming destinations in their own right.
Here are some of the galleries, projects and hot spots contributing to a regional art explosion.
Streets of art
The Goldfields city of Kalgoorlie is shaking off a reputation as a rough-and-tumble mining town to reveal a creative bent.
A three-kilometre self-guided art trail featuring about 30 giant murals by artists such as the internationally-recognised Stormie Mills, Amok Island and Londoner Rosie Woods is proving popular with visitors. Maps guide visitors around the outdoor Heartwalk trail transforming the town.
"I haven't seen the main street of my home town alive like that for a long time," says Heartwalk creative director Paula Fletcher.
Kalgoorlie was inspired by Bunbury which began its 30-mural, five-kilometre street art trail Re.Discover in 2013.
Kununurra treasure
Alan Griffiths is a 'State Living Treasure' and his art hangs in galleries and important buildings from the National Gallery of Australia to Parliament House in Canberra.
But at his artistic home-base, the Waringarri Aboriginal Arts centre in Kununurra, you might be lucky enough to encounter him relaxing under a shady tree.
As one of Waringarri's most famous artists, Griffiths is painting less in his older age, with other relatives such as talented wife Peggy, daughters Dora and Jan and extended family continuing the tradition.
Waringarri, which opened in the '70s, is the region's oldest art centre. It features and sells everything from ochre paintings to ceramics and textiles.
"You can see the artists at work," says gallery manager Leanne Collier.
"Most come here to paint. It's a wonderful environment."
While in the area, also check out Martumili Artists in Newman, the Spinifex Hill Studios in South Hedland and Derby's Mowanjum Aboriginal Art centre.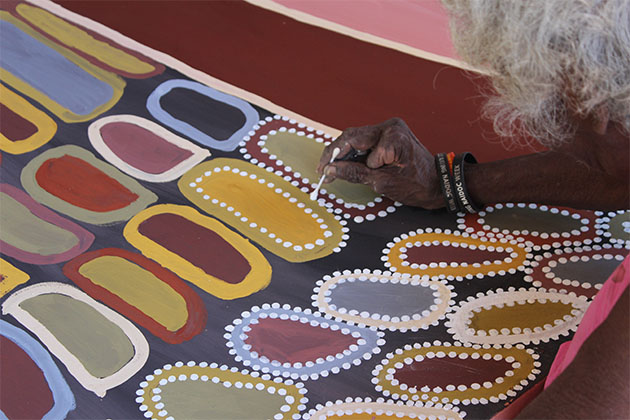 The Tin Horse Highway
It's quirky and a little kooky.
Locals in the wheatbelt town of Kulin, three hours east of Perth harnessed their artistic abilities and came up with The Tin Horse Highway.
A collection of more than 70 brightly coloured horses made from scrap or junk metal line a 15km stretch of the Kulin-Lake Grace Road to the Kulin Bush Races Track, one of Kulin's biggest annual events held every October and drawing a big crowd.
New horses are added to the Tin Horse Highway each year.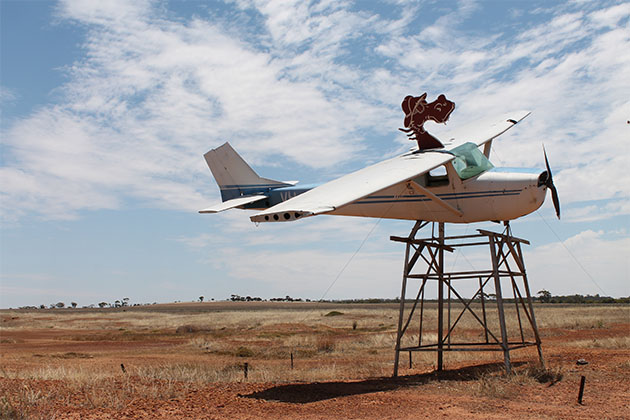 Art among the vineyards
Lovers of art and wine will find a mecca at Vasse Felix winery and the Holmes a Court Gallery in Cowaramup.
Up to three free art exhibitions are held every year in what was once a barrel hall, with many of the paintings from Janet Holmes a Court's celebrated collection.
"Most people who come to the winery to buy wine or eat at the restaurant will go in and look at the art in the gallery," says Sharon Tassicker, Collection and Exhibitions manager for the Janet Holmes a Court Collection.
"Some people start at the gallery looking at the art and then they go up for a meal."
In 2018, an abstract show of South West landscapes, Removing the Traces, runs until 3 June. Work by Fremantle artist Clyde McGill will run from 10 June to October.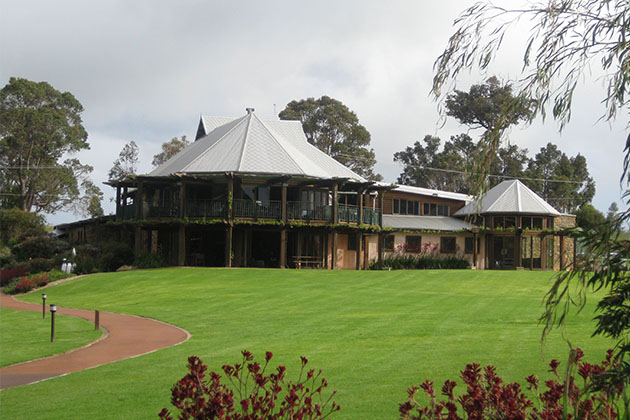 ---
Enjoying this article?
Sign up to our monthly enews
---
Rock art
Long before Michelangelo even thought about painting the ceiling of the Sistine Chapel, Aboriginal artists were using the Australian landscape as their very own canvas and inspiration. One of the richest concentrations of rock art in the world is in the Murujuga National Park, or Burrup Peninsula.
Visits to the sites can be organised through the Murujuga Aboriginal Corporation (MAC) and include an induction, Welcome to Country and a ranger escort. For cost and availability contact MAC.
Collie culture
Collie may seem an unlikely arts hub but it has spawned one of WA's newest art competitions, the biennial $50,000 Collie Art Prize, and its gallery is like bees to wattle for art lovers.
A natural stop-off for people travelling south, the gallery is becoming a destination in its own right.
Entries in the art prize (which takes place every second year) are shown in the gallery which, along with works in its collection by Norman Lindsay and Elizabeth Durack, also hosts works by the likes of the late Arthur Boyd.
"Collie has always been perceived as a mining town, great footy club and lots of big burly miners, but behind all that there is a really vibrant, artistic community," says Collie Gallery Group's Don Clark.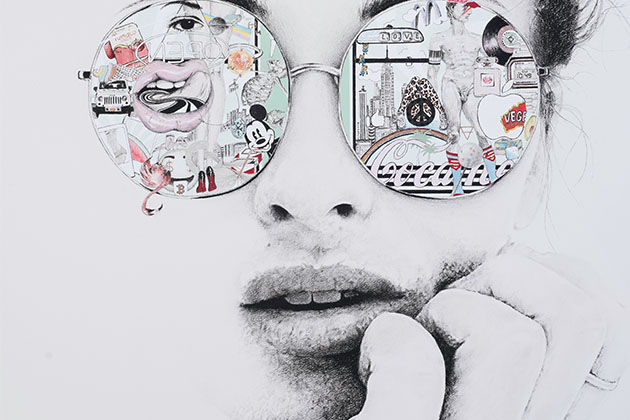 Silo trail
When internationally-recognised US artist Hense aka Alex Brewer and UK artist Phlegm put paint brush to wheat silos in the Wheatbelt town of Northam three years ago they pioneered a new Australian art form - the wheat silo as masterpiece.
The hundreds of hours the intrepid artists spent transforming the 36-metre-tall structures also kicked off a trail of painted silos that now stretches to Merredin, Ravensthorpe and Albany.
The silo trail is a work in progress due to be finished later this year with two murals still to be pained at yet-to-be-announced locations.
Once completed, maps and guides for the PUBLIC Silo Trail, a collaboration between culture organisation FORM, grain handler CBH and government agencies, will be available.
Follow the trail's progress at publicsilotrail.com.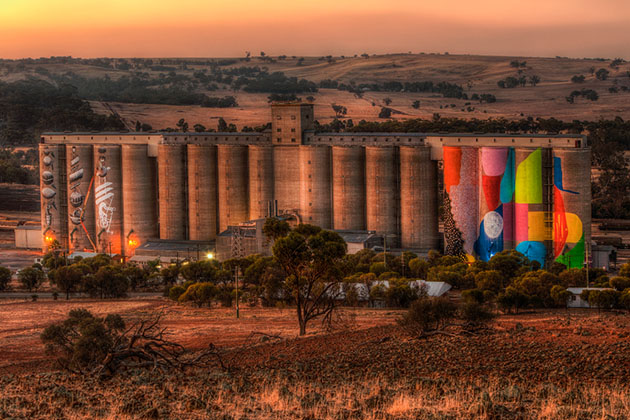 Enjoy this story? Get more of the same delivered to your inbox. Sign up to For the Better eNews.
It's easy to get lost in a piece of art - just don't get lost on the road
RAC members receive up to 15% off local maps and guides, getting you where you need to go on your next adventure.
And you can rest along the way up north or down south, too - RAC members can save up to 20%* at our seven Parks and Resorts.
*Terms and conditions apply. Discount varies according to season.
Be covered on country roads
Does your roadside assistance cover you if you are out driving on country roads? Upgrade your roadside assistance before you take off on your next road trip.