12 March, 2019 By: Fleur Bainger
Cycling means many things to many people in Perth, and lycra has little to do with it. As the city's cycling networks expand, we speak to those who ride for fun, family, transport and adventure.
My bike is bright yellow and made from a mish-mash of parts my husband acquired from the side of the road. I love it to bits and it's been my key mode of transport for seven years now.
Some days I wonder why I didn't start riding sooner as it takes the same time for me to ride into the city as it does to drive. Biking is also my answer to limited exercise time as I juggle a busy working life with two little kids.
I'm not the only one enjoying life on two wheels. Some 42 per cent of West Australians cycle, compared to the national average of 34 per cent.
Cycle culture
Start talking to those who love to ride, and you'll quickly find cycling fans go further than just the lycra-clad.
In Leederville, Stewart Watkins has been riding with his boys, Chris, aged 12 and Ben, 14 years, for the past six years. While the X-Box is now starting to compete with their cycling trips, he says it's been a brilliant family activity. "It's how we relax and spend time together," he says. "Things happen at a slower pace."
Watkins and his partner, Nanette Hattingh flank the boys when they're on the roads, with one of them carrying a picnic basket and the other towing their pet beagle, Bob, in a trailer at the back.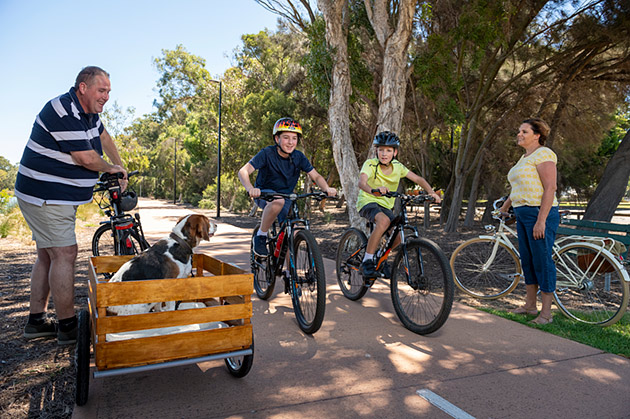 They've spent years teaching the boys how to be road-smart. "It can be a bit nerve wracking at times," says Watkins. "One time, when the bike path ran out there were yobbos yelling at us to get on the footpath. The kids learned all sorts of words. But they've learned to ride properly with cars."
Jillian Woolmer is a recreational cyclist who has been able to share her love of two wheels with others in her community. As the City of Cockburn's TravelSmart Officer, she set up a cycling group to encourage locals to ride for exercise and transport.
She describes the group's culture as overwhelmingly social, with rides relaxed enough to enable chatter and which include the all-important cafe stops.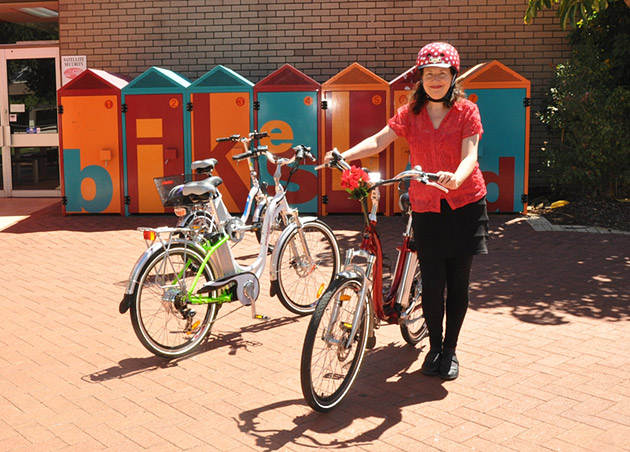 Around Bibra Lake and along the coast from Fremantle to Woodman Point are two of Woolmer's favourite riding routes. She's also partial to the odd night ride, particularly after the City of Cockburn installed glow-in-the-dark marking lines on dark sections of the coastal path, creating the first glow path in WA.
"I love the quieter routes but, like many women, don't feel comfortable riding them by myself," she says. "Riding with others you don't feel as vulnerable and you end up riding much further than you would by yourself."
For Hillarys cyclist Ayman Haydar, fitness, distance and speed are the drawcards. Having taken up cycling seven years ago, he's now fully kitted out with a wardrobe of lycra, and last year he clocked up more than 14,000km on his high-performance bicycle.
"I used to volunteer to help with the lunches for the Ride for Sick Kids WA, which fund raises for Ronald McDonald House," he says. "Then one year I did the 500km charity ride and I loved it, so I took up cycling."
For the 50-year-old, riding is a sweet addiction. "It's that freedom, the wind in your face, you're pushing yourself, you want to improve your speeds."
On weekends he meets friends for long-distance group rides, often stopping for coffee and chats. At one of their favourite cafes, he says there could be 50 other cyclists sipping lattes between 7.30am and 9am. "There's a huge cycling culture in Perth," he says. "On a Saturday I could see at least 100 cyclists on the road. It's the new golf!"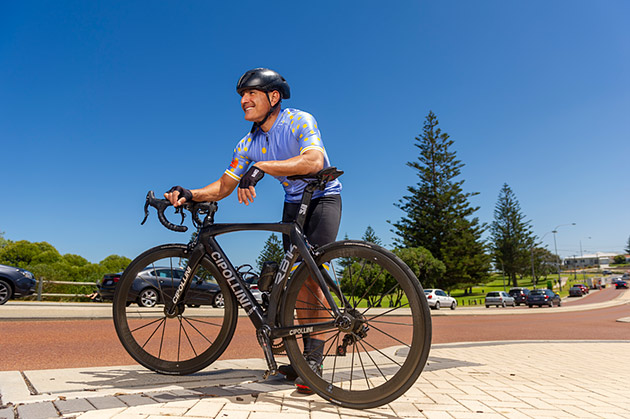 Perth's growing cycling network
Perth's principal shared path network covers around 180km and is the core of the cycling network.
The Narrows Bridge along Kwinana Freeway is one Perth's busiest sections of the network, with 2100 daily rides in the past financial year. Paths along the South Perth Esplanade, Mounts Bay Road and the Perth-Midland Railway Line at Guildford Street also see their fair share of two-wheeled traffic.
In good news for many cyclists, the Government is investing in addressing missing links and expanding Perth's network of shared paths which run along freeways and rail corridors
For example, as part of the current $40 million Mitchell Freeway upgrades, new paths will allow uninterrupted riding and slash cycling times, with no bridges or intersections to cross.
Further works are on the cards for the Armadale railway line's shared paths, and beside the Midland railway line.
And in January, work began along the Fremantle railway line linking Grant Street in Cottesloe to the Swan River in North Fremantle.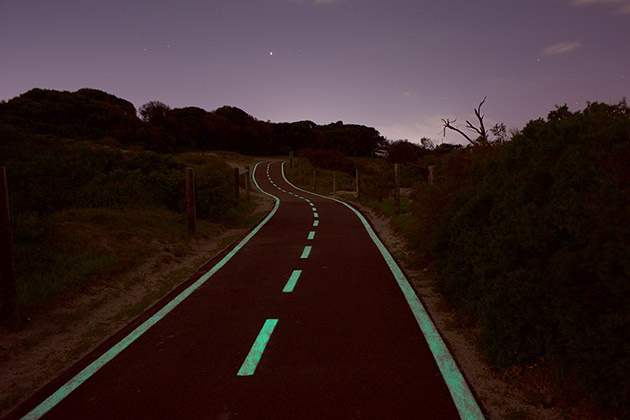 Shining a light on the need for increased investment in cycling infrastructure
High quality cycling infrastructure (both shared paths and on-road facilities), provides enhanced amenity, connectivity and safety, and ultimately encourages more people to cycle.
That's why RAC is calling on the State and Australian governments for increased investment to accelerate the delivery of cycling infrastructure to provide Western Australians with access to a greater range of mobility options. This includes calling on the Australian Government to commit $370m towards the completion of Perth's Principal Shared Paths network within 15km of the Perth city centre and the construction of green bridges (for example over the Swan and Canning rivers) to greatly enhance access to major activity centres.
Increased funding for ongoing maintenance and upgrades of the existing shared path network, to complement the investment in its expansion, is also crucial.
A recent RAC review showed that nearly 60 per cent of lighting along 67km of Perth's most popular shared paths doesn't meet minimum lighting standards.
The lighting levels varied along each of the paths surveyed, but Kwinana Freeway topped the list with 77 per cent of the 25km surveyed being non-compliant. The Mounts Bay Road path showed the best results with only 12 per cent non-compliance.
Safe cycling for kids
Four things to keep in mind if your kids ride:
Bike helmets should be the AS/NZS 2063 standard.
Cyclists of all ages can ride on footpaths in WA. Ride cautiously around pedestrians and other cyclists.
For night rides, bikes must have a white front light and a red rear light, both visible for 200m.
Before riding, check the brakes, the chain and air in the tyres.
Since 2002 RAC has provided road safety education to more than 600,000 young people. Our 'Around the Roads' program delivers road safety education to kids in schools, from Pre-primary to Year 6.
Your primary school kids can also join RAC's Little Legends Club for free and get access to online resources, an interactive road safety game, plus special offers.
A more connected WA
Cycling isn't just a great way to get around and stay fit and healthy, it also helps tackle traffic congestion and harmful vehicle emissions. Find out more about how RAC is working to support cycling as part of a more connected WA.