Our third party fire & theft car insurance will give you
Open driver cover
With open driver cover, other licensed drivers can use your car with your permission– handy if you need a ride to the airport or want to share the drive down south.
Hire car after fire and theft
Use of a hire car until your car is fixed or your claim is settled after your car is damaged by fire, theft or attempted theft.
Uninsured motorist
If you are involved in an accident caused by an uninsured motorist, we'll cover the damage to your car plus we'll tow your car to a safe location.
Essential temporary repairs
Cover for essential temporary repairs to your car, to make it safe, secure or roadworthy.
Towing of your car
If your car is damaged and unsafe to drive, contact us and we'll tow it to an approved repairer or a safe location.
Lifetime guarantee on repairs
We guarantee the quality of the workmanship and materials used for our repairs, for the life of your car, so you can be sure you're getting quality repairs that are safe.
Local claims team ready to help
We know WA. We drive on the same roads, we live in the same suburbs, and we experience the same things, so when it comes to claim time we are on the ground and ready to make things better for you, seven days a week.
Extras like discounted movie tickets and travel
When you buy a Third Party Fire & Theft Car Insurance policy you become an RAC member and get a whole heap of great extra benefits, so you can make savings every day.
Award winning car insurance
The quality experts at Canstar surveyed over 6,400 car insurance policy holders across 42 insurers nationally and awarded RAC with WA's Most Satisfied Customers - Car Insurer Award for the second year running. It's proof that our members are at the heart of everything we do.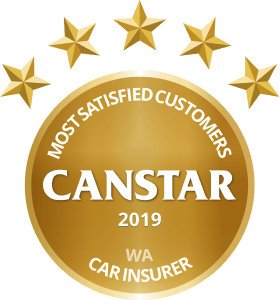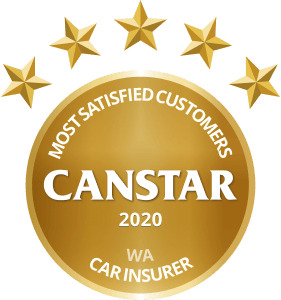 RAC members save more
As a member you get access to great discounts & offers
What's included in these covers?
Before you decide, please read our policy documents and compare our covers.
Manage your account
You can update your policy information or pay a bill here.
Quick actions
You can track your claim or retrieve your quote right here
Insurance member support
Support for family violence, financial hardship, accessibility and specialist services
$30 discount applies to your first year of insurance only. This discount is subject to minimum premiums and is only available when you switch to this policy online.
This product is issued by RAC Insurance Pty Limited. Benefits are subject to policy conditions and PED Guide. Before you make a decision, please check the PDS to see if the policy is right for you.