Our comprehensive car insurance will give you
Full cover
Know you are fully covered with comprehensive car insurance, with cover for accidental damage, malicious damage, storm, fire, flood and theft. Plus damage to other people's car or property. WA's most trusted car insurer for comprehensive cover.
Local claims team ready to help
We know WA. We drive on the same roads, we live in the same suburbs, and we experience the same things, so when it comes to claim time we are on the ground and ready to make things better for you, seven days a week.
Windscreen and window cover
Hassle-free windscreen or window glass repairs with no excess to pay. If you need a replacement, an excess of $100 applies. Your no claim bonus won't be affected.
Open driver cover
With open driver cover, other licensed drivers can use your car without insurance worries - handy if you need a ride to the airport or want to share the drive down south.
Unlimited hire car after fire and theft
We'll give you use of a hire car until your car is fixed or your claim is settled after your car is damaged by fire, theft or attempted theft. See optional extras for hire car after accident.
Child car seat replacement
If your car has been in an accident we'll replace your child car seat with a new one to make sure it's safe.
Need more information? Show me more.
RAC Comprehensive Car Insurance also gives you:
New car replacement
If your car is written off, it's less than 2 years old, and you're the first registered owner, we'll replace it with a new car.
No claim bonus
You'll receive a discount on your policy for every year that you don't make an at-fault claim. Once you reach the maximum discount, you can choose to protect your no claim bonus. See optional extras below.
Personal belongings cover
We'll cover your personal belongings if they are damaged or lost in a car accident.
Lost or stolen keys
We'll cover your lost or stolen keys and replace your locks.
Emergency travel costs/ Accommodation cover
We'll help you on your way with emergency accommodation (if you're over 100 kms from home), essential temporary repairs, and cover to complete your journey.
Lifetime guarantee on repairs
We guarantee the quality of the workmanship and materials used for our repairs, for the life of your car, so you can be sure you're getting quality repairs that are safe.
Towing of your car
If your car isn't safe to drive, we'll tow it to an approved repairer or a safe location.
Extras like discounted movie tickets and travel
When you buy RAC Comprehensive Car Insurance, you'll automatically become an RAC member with access to a great range of benefits so you can make savings every day.
Unlimited hire car after accident (Optional extra)
If you're involved in an accident and your car isn't roadworthy, we'll give you a hire car until your car is fixed or claim is settled. Add this option to your policy when you buy online.
No claim bonus protection (Optional extra)
If your no claim bonus is at maximum, you can pay an additional fee to protect your bonus. This means if you have an at-fault claim it won't affect your no claim bonus. Add this option to your policy.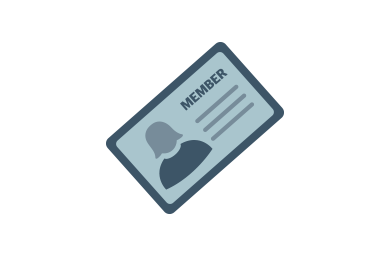 Save on your policy
Up to 25% off for a low emissions car*
Existing RAC members can save up to 10% on comprehensive car insurance - Bronze members save 5%, Silver members save 7.5%, Gold and Gold life members save 10%
Reduce your premium by increasing your excess.
Award winning car insurance
The quality experts at Canstar have surveyed over 6,700 car insurance policy holders across 50 insurers nationally and awarded RAC as Western Australia's Most Satisfied Customers - Car Insurer Award in 2019.
What our happy members say
For November 2019 of the members who responded to our post claim survey, 76% of members were extremely satisfied with their claims experience. Below is a sample of our satisfied members.
The whole process was quick and easy. From the online lodgement of the claim to the finished repair I was impressed with the speed and efficiency of the repairs
Was impressed with the speed of refund when my car was written off! Have said as much to friends.
Process quick and easy. Excellent communication as repairs were carried out on car, both the personal calls and the "journey' updates. Organisation of hire car done quickly. Everyone I spoke to was polite and very professional.
Hassle-free and easy claim process
RAC members save more
As a member you get access to great discounts & offers
*Conditions apply. Visit the Less Emissions Mission page for full conditions.
$100 discount applies to your first year of insurance only. This discount is subject to minimum premiums and is only available when you switch to this policy online.

This product is issued by RAC Insurance Pty Limited. Benefits are subject to policy conditions and PED Guide. Before you make a decision, please check the PDS to see if the policy is right for you.