Automotive Repairer of the year
RAC Auto Services is the 2019 Motor Trade Association Repairer of the year, this award of excellence is a testament to:
The quality and trust in our work and advice
Our industry-leading and tailored technical training
Our innovative and dedicated member focused approach
Our commitment to health and safety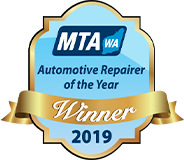 What our members say
Have always found the service & advice provided by the RAC to be trustworthy, reliable and realistic. Very comparable rates (particularly with membership discounts).
Should you wish to have a quality car repair and service the best option is the RAC who have the expert mechanics and capacity to carry out such repair and service. Since I placed my car with the RAC I experienced trouble free trips. The car though fairly old feels and drive like new.
I love the drop off and pick up shuttle service as it make things easy for us. The service was done well and appreciate the wash and the vacuum at the end as it adds further value to the service. not every car service provider do this level of detail.
Very happy with the service received on entering the reception, the work was done on time and the final bill was less than I was quoted, couldn't be better.