From campaigning for safer roads to leading Australia's first automated vehicle trial with our RAC Intellibus, we hope our members are proud of how we're working towards a better WA for everyone.
We're proud to be driving WA ahead of the rest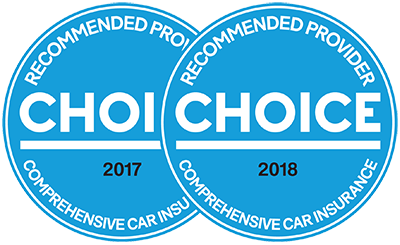 Here's another thing we can all be proud of, our comprehensive car insurance has been reviewed and endorsed as a CHOICE® recommended product across Australia second year running.
CHOICE® reviewed 34 comprehensive car insurance policies from 27 insurers nation-wide to give each a test score. These scores are made up of:
70% of the product features
20% of the price rating
10% of the satisfaction component – which includes factors relating to customer service, good reputation, claims handling, trustworthiness and value for money
Our score was the highest overall score for the products reviewed across Australia.
As our RAC Insurance CEO, Andrew O'Hara, said, "We're genuinely committed to better products and better ways to serve our members, and we're delighted that our comprehensive car insurance was the top performer second year running."
This product is issued by RAC Insurance Pty Ltd. This is general advice only, we have not considered your personal needs. Before you make a decision, please check the PDS to see if the policy is right for you.